The Small Hand
Susan Hill, adapted for stage Clive Francis
Theatre Royal Windsor
–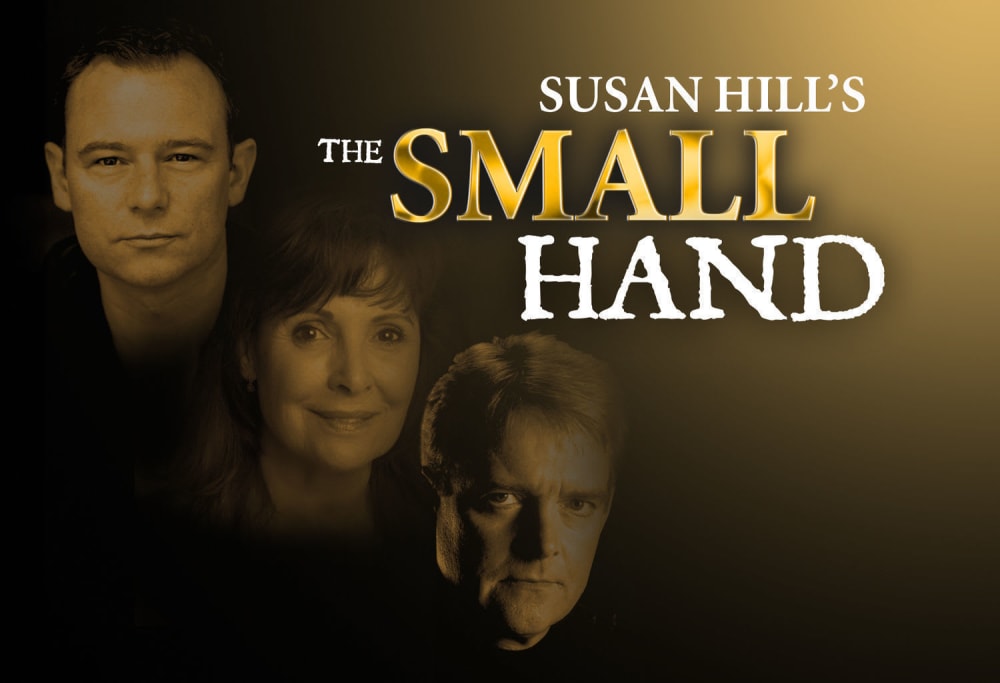 Susan Hill is best known for her gripping ghost story The Woman in Black, whose stage adaptation has been running in the West End for 25 years.
This new story, The Small Hand, one of only a few ghost stories she has written, was first published in 2010 and, whilst it still links its characters to a dusty, run-down, old period building and gardens, it takes us firmly into the 21st century. It is subtly and delicately written.
What attracts audiences to ghost stories must surely be akin to the lure of the roller coaster, a moment of danger, thrill, adrenalin, escapism. The theatre has the power to provide all of these experiences without the need of wheels and a great height, and yet it so rarely manages to achieve a genuinely frightening ghost story in the traditional, text-heavy format.
There is perhaps something lost behind the fourth wall, or in the noisy smoke machine, that distances us from the story and leaves what should be chilling, feeling instead, a little flat.
The beauty of a good ghost story is the time left in between moments, the spaces that your imagination fills. The production at the Theatre Royal, Windsor, adapted for stage by Clive Francis, is very fast-paced, especially Andrew Lancel's delivery, which at times is a bit confusing and, as a result, lost some of its power.
Narration is used as a tool throughout, which over-complicates the information given, often repeating narrative elements. Without this, there would be more spacing and a slower build, which would have provided the much-needed suspense that draws an audience in.
It's refreshing to see an ensemble cast playing multiple characters, but there is no need for the many accents to distinguish between them; their skillful acting would be more than capable of achieveing that distinction.
An energetic and entertaining performance from Robert Duncan carries the lighter moments, and brought a few giggles from the audience. This show relies heavily on loud, sudden sound effects, which never fail to make people jump but from where I was sitting, the occasional laughter was the most discernible reaction.
This reflects just how hard it is to shorten the distance between stage and audience in this style of production enough that you can genuinely frighten them.
Reviewer: Liz Allum