The Snail House
Richard Eyre
Hampstead Theatre
Hampstead Theatre
–

Listing details and ticket info...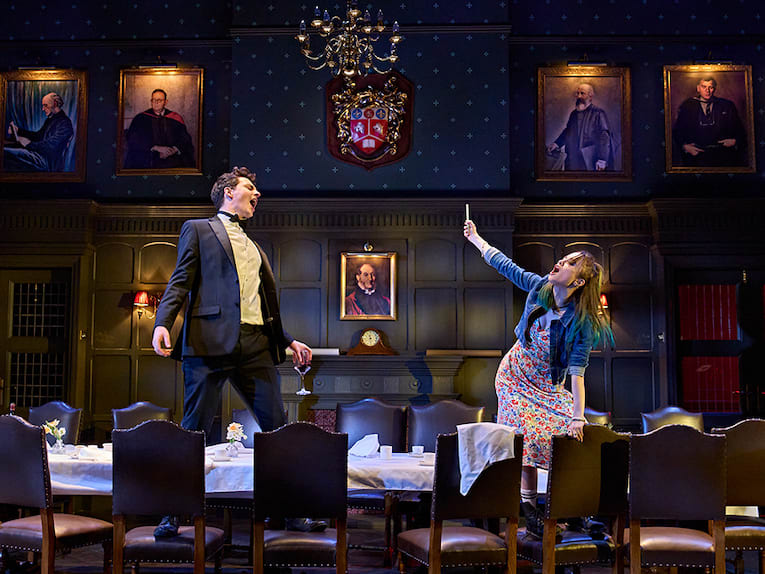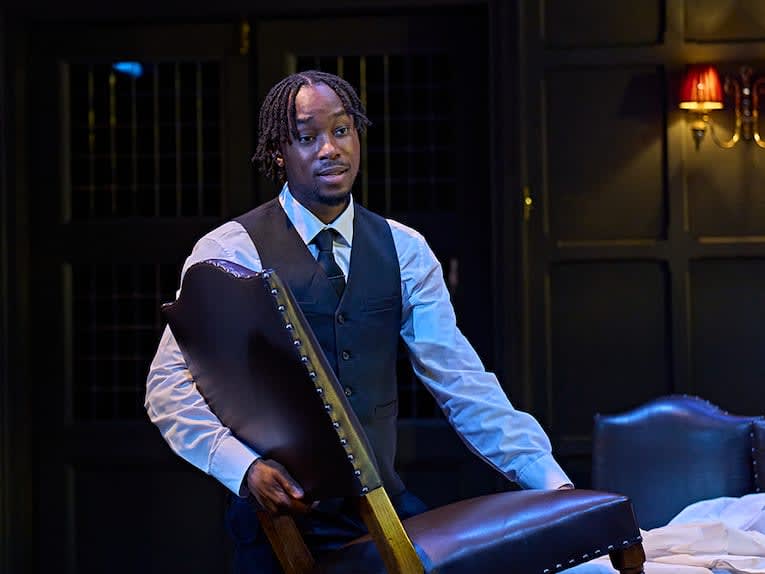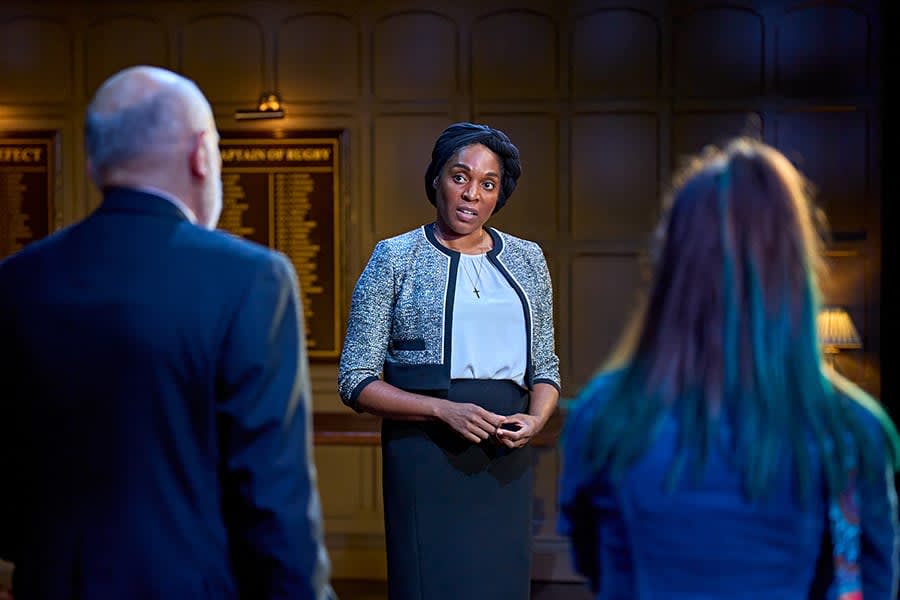 It is earlier this year and the country's head paediatrician is giving a party to celebrate a birthday and a knighthood, reward for government service during the pandemic, though he is quoted as saying that closing schools was morally indefensible.
Professor Sir Neil Marriot (Vincent Franklin) claims working class origins and he and his wife Val (Eve Pope) have kept their Lancashire accents, but they are hosting this celebration in the hired halls of the posh public school they sent their son to.
That son is Hugo (Patrick Walshe McBride), gay and amusingly flamboyant, who is a right swinging Special Advisor to the Education Secretary, though he does describe the royals as "chinless Kardashians". His kid sister Sarah (Grace Hogg-Robinson), in contrast, is an Extinction Rebellion activist, a squat-living, eighteen-year-old dropout who is recovering from a breakdown, though we are not told what caused it.
Richard Eyre's play, the former National Theatre Artistic Director's first fully original after several adaptations, presents a familiar picture of fractured relations in a family who demonstrate their privilege by conducting their arguments ignoring the presence of servants.
Those servants provide most of the opening action as they set up the room and lay the table for the banquet to which elite guests are invited—the rest will be arriving just for the dancing next door. Wynona (Megan McDonnell), an outspoken daughter of farm labourers who is in London hoping to sing her way into stardom, and fellow teen Habeeb (Raphel Famotibe) are a lively pair.
They are supervised by Nigerian Florence (Amanda Bright), with whom Val suspects her husband of having been involved, though she is on the wrong track: it was a professional, not a sexual, contact, one that wrongly put Florence in prison. She deserves at the very least an apology.
Though part of the fault there lay with the system, there is a plea here for people to be treated as individuals, as people, not judged by statistics and scientific likelihood and a similar strain underlies the relationship between Professor Marriot and his daughter. Parents, he says, want the best for their children but that best may not be what the child wants. He wants her to make a speech to his guests that will show her love for him; she wants him to admit his failings.
Designer places this is in a wood-panelled room lined with portraits of learned headmasters. Through leaded windows, car headlights announce the arrival of new characters. It is a place of privilege challenged by Wynona's lively cavorting. Eyre, as both writer and director, provides careful construction and timing that set up contention and provide humour but never gets engaged in real debate.
There seems a promise here of something more, something deeper, but The Snail House stays on the ground and never quite takes off. It gets strong performances but misused Florence is the only character we are made to care about. Sarah is too shrill to take to heart, though a perfect picture of how privilege allows her to stick her neck out, while her father offers no positive replacement for placards and protest and is too tardy in facing up to past errors, but if the play reaches a kind of impasse, that reflects perhaps where we are now.
Reviewer: Howard Loxton