The Snow Queen
Joe Bunce
Paperfinch
Theatr Clwyd
–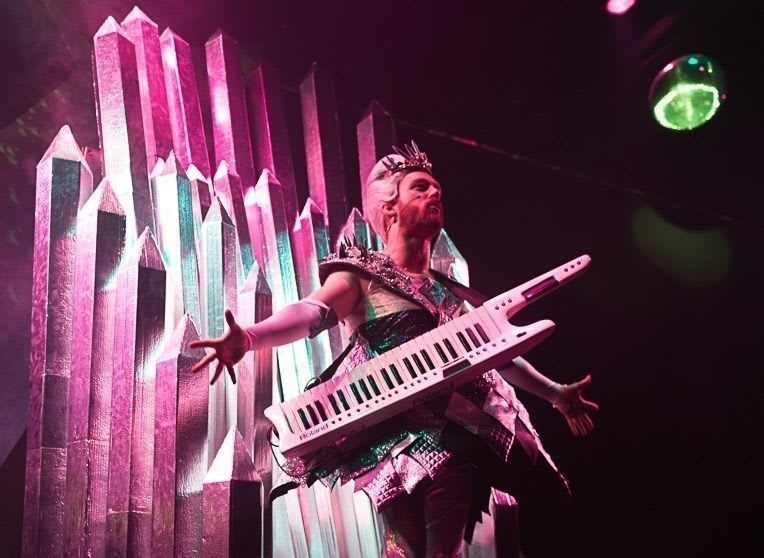 It may have been when I caught a glimpse of myself in a mirrored wall, Rambo-like in camouflage and bandana, or when I was slithering on my belly like a startled snake along the gallery of this cultural hub. It could even have been as I hopped between school desks to admiring grunts from a passing troll that the realization dawned: Joe Bunce and Paperfinch have worked their magic again.
Returning to Theatr Clwyd after the success of The Nutcracker last year, the team has again produced an immersive experience like no other. It is very difficult to review this production in detail as every performance is bound to be different due to the very nature of what this innovative and excellent company set out to do. However, what can be said for sure is that Bunce and his team have again opened a portal into a child's imagination and scattered it with magic dust.
In fact, 'experience' is probably a more apt description than 'performance' as the audience become part of the cast and vice versa in what is an essential element of the production. The design team has worked wonders so that a substantial section of the theatre has been transformed, not so much into stage sets, but probably more into an invitation to imagine. If further evidence is required, you only need to look at the eyes wide with wonder as the tale of friendship and fantasy unfolds through your journey into another world.
Josh Sneesby not only appears as The Snow Queen, but has also composed original music for the production which you can expect to hear being sung by excited young theatre-goers on their way out. Alongside the professional cast are around thirty local actors from community groups and their enthusiasm is infectious.
The Snow Queen is a "must-experience" for youngsters and parents and Paperfinch is rapidly becoming the essential winter experience in this part of the world.
Reviewer: Dave Jennings