The Son
Florian Zeller, translated by Christopher Hampton
Fiery Angel and Gavin Kalin Productions with The Kiln Theatre
Duke Of York's Theatre
–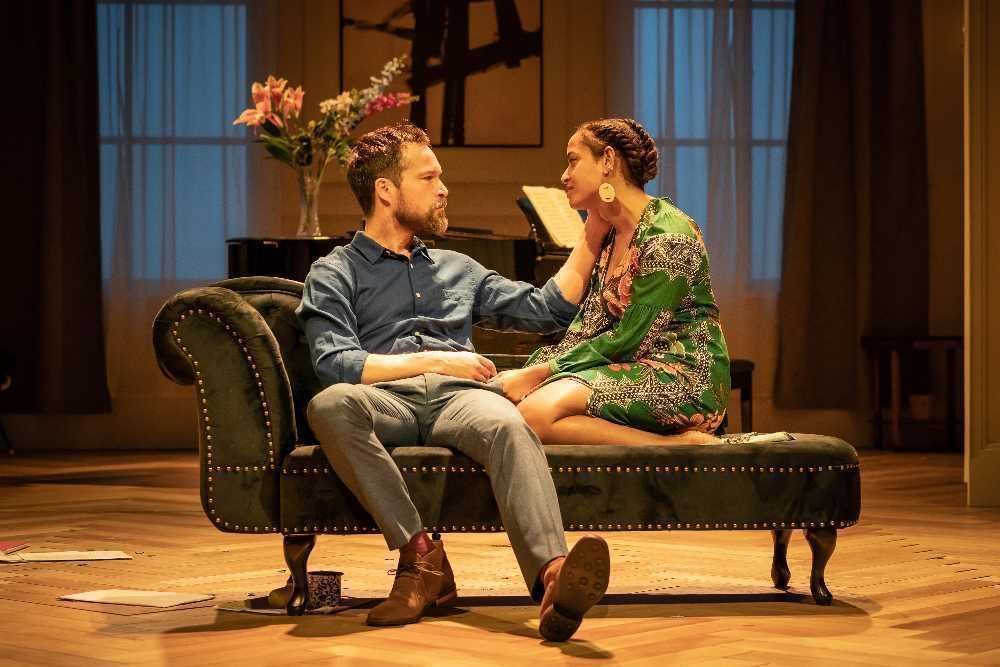 Stage and screen depictions of troubled youth fretting over a parent's break-up are not unusual.
Florian Zeller's The Son has a go in a clear, linear, straightforward story in which everything is on the surface, nothing is a surprise and, unlike this writer's earlier plays in the family trilogy, you don't have to wonder if what you see is real or imagined by one of the characters.
Pierre (John Light) is told by his former partner Anne (Amanda Abbington) that their depressed teenage son Nicolas (Laurie Kynaston), who lives with her, has been missing school for three months and is in danger of being expelled. They arrange for Nicolas to change schools and to live with Pierre and his partner Sofia (Amaka Okafor) instead. However, despite having lots of discussions with him, they take two more months to notice he has only turned up for one day at the new school.
What's more, he is still depressed and, when his mother says, "I have a bad feeling this is not going to end well," you know she must have been watching this play because everything that happens is signposted so far ahead, you wouldn't dream of taking a bet on any of the audience not being able to predict what's coming.
And of course that doesn't necessarily make it bad drama, but these not very interesting characters take their predictable discussions at such a leisurely pace, I was beginning to think the gloomy, slumped strangers sitting either side of me were doing frequent synchronised glances at their watches.
They didn't seem to perk up even when composer and sound designer Isobel Waller-Bridge gave us some very emotive, melodramatic music to accompany a scene in which Nicolas is pleading with his parents for help as the nurses are dragging him off for a spell in solitary confinement.
This is a stylish production with impressive performances from a fine cast, but it can't make up for the poverty of the script, both in terms of its narrow pursuit of a well-worn formula and the improbability of a good deal of what happens. Would, for instance, reasonably wealthy parents constantly worry about Nicolas attending school for nearly half a year without making any arrangement with the school to let them know if he wasn't? And there are scenes late in the play which are too obviously designed to simply tug at audience emotions.
This is a play that offers no insights on the difficulties of parenting, the shape of adolescent depression or anything else.
Reviewer: Keith Mckenna