The Sorcerer's Apprentice
Laura Lindow, with music by Katie Doherty
Northern Stage
Northern Stage, Newcastle
–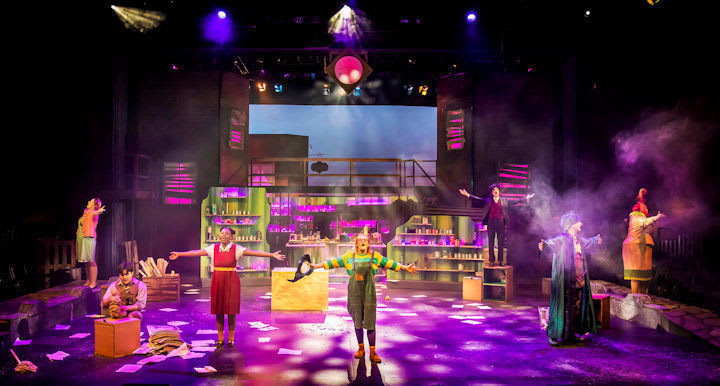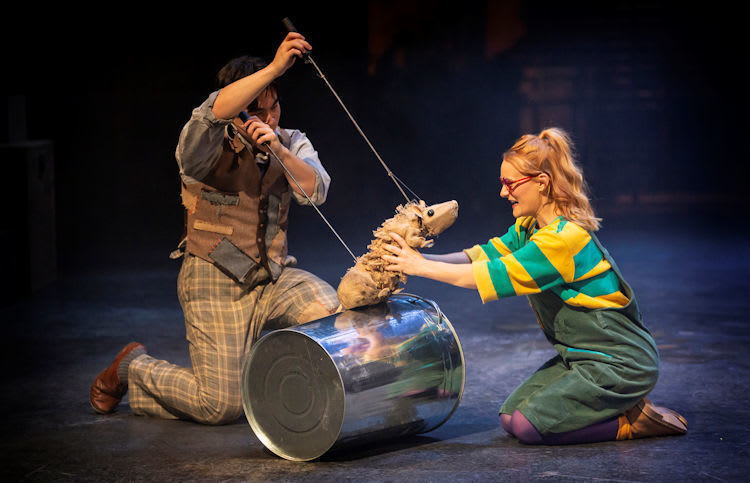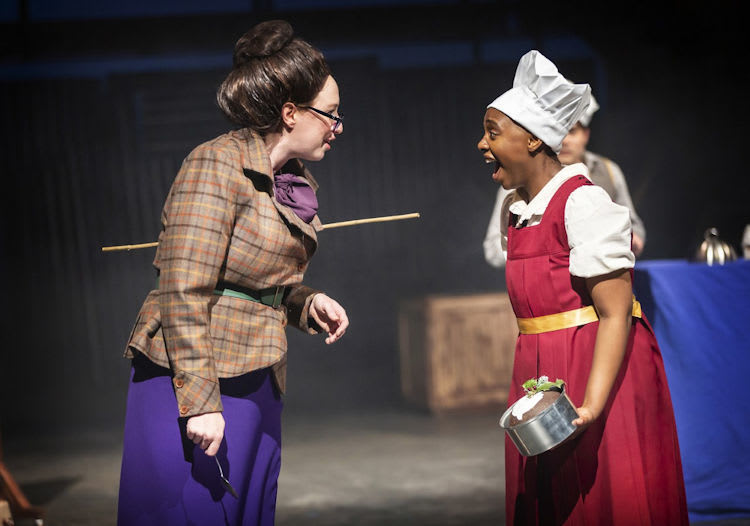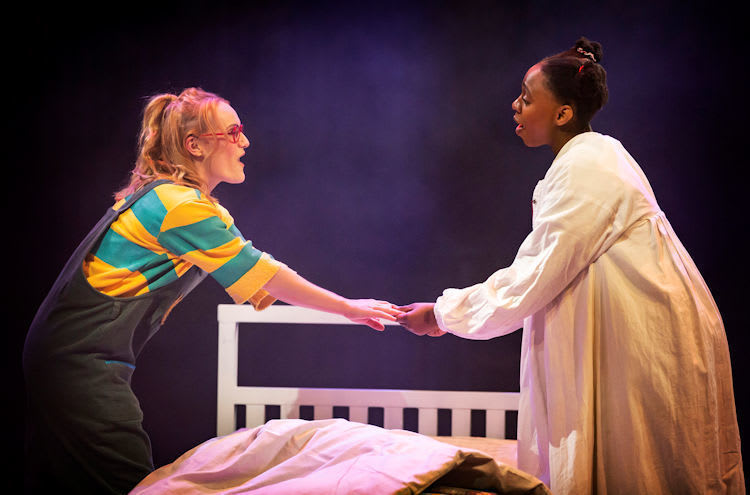 Terry Pratchett!
That's what this production reminds me of, and that is emphatically a good thing! A modern fairy tale which is clever, witty and off the wall, funny and insightful, full of great characters. Add in chances for the audience (not just the kids but adults too) to join in vocally, helping and advising (no panto cathcphrases). Then there's original music from Katie Doherty, modern but with a traditional feel, often accompanying effective movement—sometimes threatening, sometimes amusing—by Gavin Coward.
Amanda Mascarenhas's set—dark colours, a bit threatening, very Pratchett with a touch of Steampunk—is well complemented by Jai Morjria's very atmospheric lighting and gives us a Newcastle which, except for the occasional glimpse (such as a reference to the Grainger Market), is well hidden from ordinary people's eyes, a bit like Harry Potter's Diagon Alley.
After a threatening opening in which we hear of a struggle for control of all the world's magic, our story begins with a birth—well, thirteen actually (all at once!)—to Mam (Alice Blundell), and the last born, number 13, is Hatty Rabbit (Beth Crame) who was sent to a very strict school (Alice Blundell reappears as the school teacher) by her totally self-centred aunt Primula Fudge (ageing child star and influencer), played by Heather Dutton, and there she meets Evie Spelk (Talia Nyathi) and they become sworn best friends. Then, at the age of 12, Hatty receives a letter telling her she is to be apprentice to the Sorcerer Hopkin Hopkins (Nick Figgis). More shades of Harry Potter, eh?
There is one other person to meet: the villain of the piece, one of those who, at the beginning, struggled for control of the world's magic, the androgynous Canopus Sly (Jessica Johnson) who haunts the stage (and the audience) throughout, looking for the thirteenth child who will lead them to the lost magic.
And no, I mustn't forget the white rat (called Rats—obviously), created by Molly Barrett-Manasseh and operated by Patrick Munday.
It was great! The glory days of Northern Stage Christmas shows have returned. Beth Crame's Hatty is full of life and bounce and rapidly endears herself to the audience, kids and adults whilst Jessica Johnson's villain is suave, sophisticated and really, really creepy (but funny, too).
There wasn't a weakness anywhere in the cast. Those who had to take on more than one role—Alice Blundell (mam, teacher, accordion player), Heather Dutton (Primula Fudge and one of the school-kids) and Patrick Munday (Rats and school-kid)—slip from one to the other with consummate ease.
And yes, the Fantasia mops do make an appearance!
Laura Lindow's Newcastle version of the classic tale is intelligent and appealing and Maria Crocker's direction is slick and keeps the whole thing moving at a cracking pace. A show not to be missed!
Reviewer: Peter Lathan