The Special Relationship
Hassan Abdulrazzak
Synergy Theatre Project
Soho Theatre
–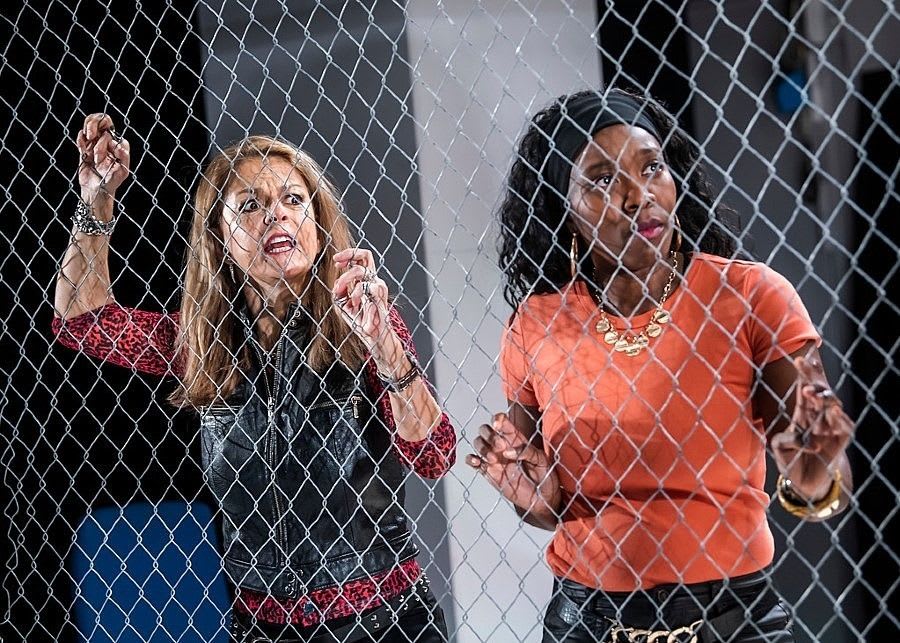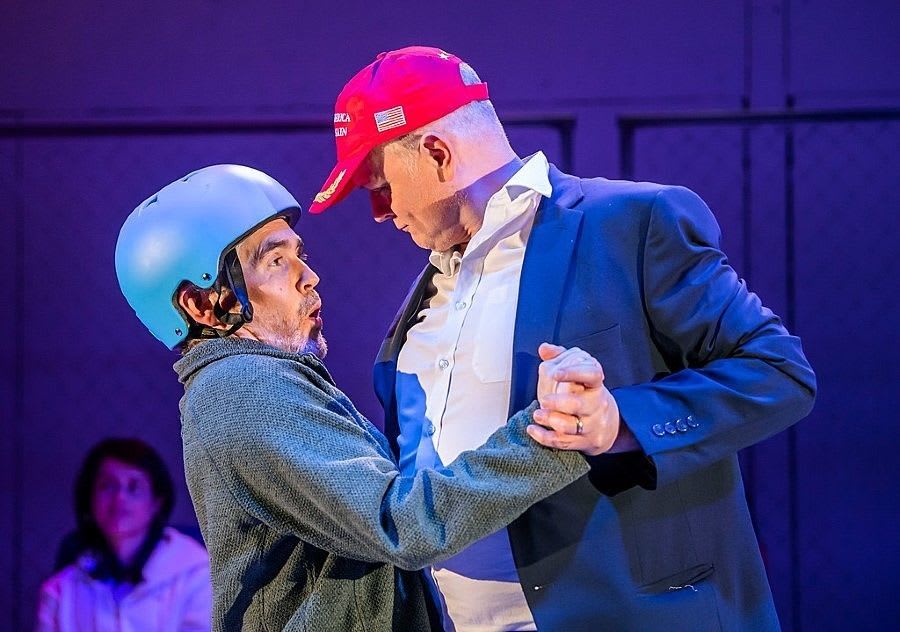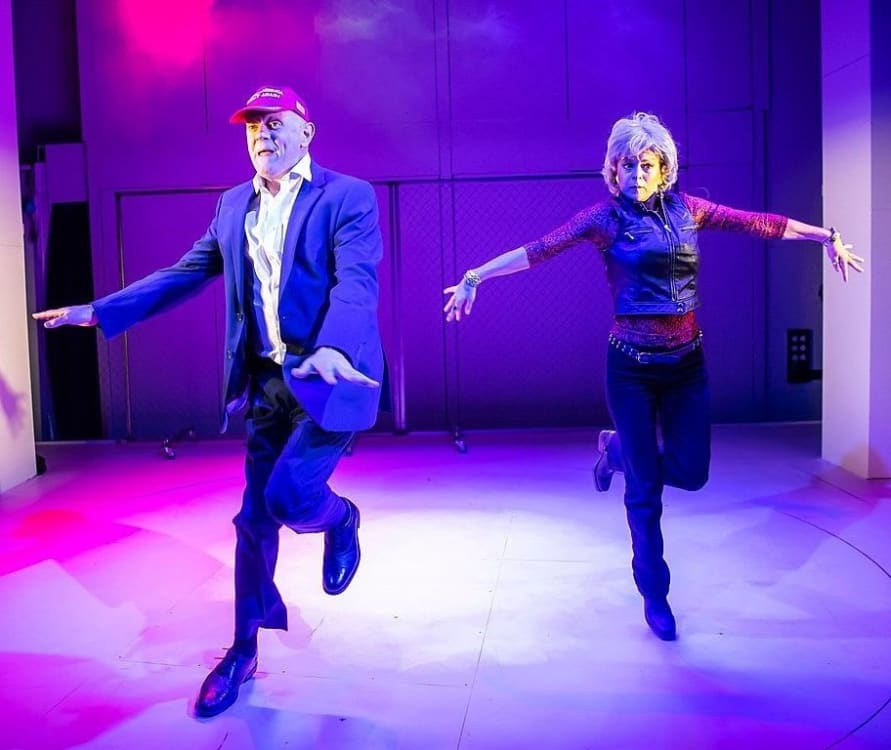 Imagine you are seated on a plane, ready to fly from America to the UK, when a woman is brought aboard in chains. She's not dangerous, but you don't know that. She is simply being deported.
That is the shocking opening, to Hassan Abdulrazzak's play The Special Relationship, an impressive documentary drama mainly derived from interviews with six British citizens deported from the US.
Our guide to the show Curtis (Nicholas Beveney), an Immigration and Customs Enforcement (ICE) officer, tells us this is just about crime and certainly each of the deportees gives us good reason to nod in approval. Nicol (Yvette Buakye) forged cheques, Pat (Fergal McElherron) had no driving licence, Kathy (Miranda Foster) had illegal drugs in her car, Clodine (Moyo Akande) was found to be driving with alcohol in her system (at the legal limit) and John (Duncan Wisbey) had shot his former partner.
Except, there is more to this than the listed crime. The typical offence triggering the deportation of someone from the US is a traffic offence and during the show we realise that there is even a more complicated picture to the stories of our six characters.
For a start, they have all suffered the standard penalty for their crime, including time in prison, with deportation coming as an additional punishment, despite many of them living as part of a family in the US for decades.
There is also the harsh way the deportation process operates, with people being picked up without warning, their lives suddenly disrupted, almost everything they possess left behind and their families traumatised by the process. Transferred to a detention centre, they are kept in cells that are lit 24 hours a day. One of the six gives us a horrifying account of trying to get medical support for a woman detainee she thought was dying.
Trump's rhetoric and threats to migrants continues to generate insecurity for anyone not a citizen and we hear some of that during the play. In 2018, the number of deportees was 267,000, but deportations had already begun to rise under Clinton and actually reached a peak of 400,000 under President Obama.
If there is a bleakness to the stories we hear, the mood is lifted by the arrival on stage of a group of elected representatives to the US congress, all women and led by Alexandra Ocasio-Cortez who want ICE abolished. You also wont forget the hilarious dance of Trump and May or the duet of Boris and Donald singing Sondheim's "Send in the Clowns". There is a good chance this engaging well performed play will prompt you to object strongly if ever you see some poor deportee being hauled onto a plane.
Reviewer: Keith Mckenna