The Stars Look Down
From the classic novel by A J Cronin freely adapted by Alex Ferguson
Northumberland Theatre Company
Etal Village Hall, Northumberland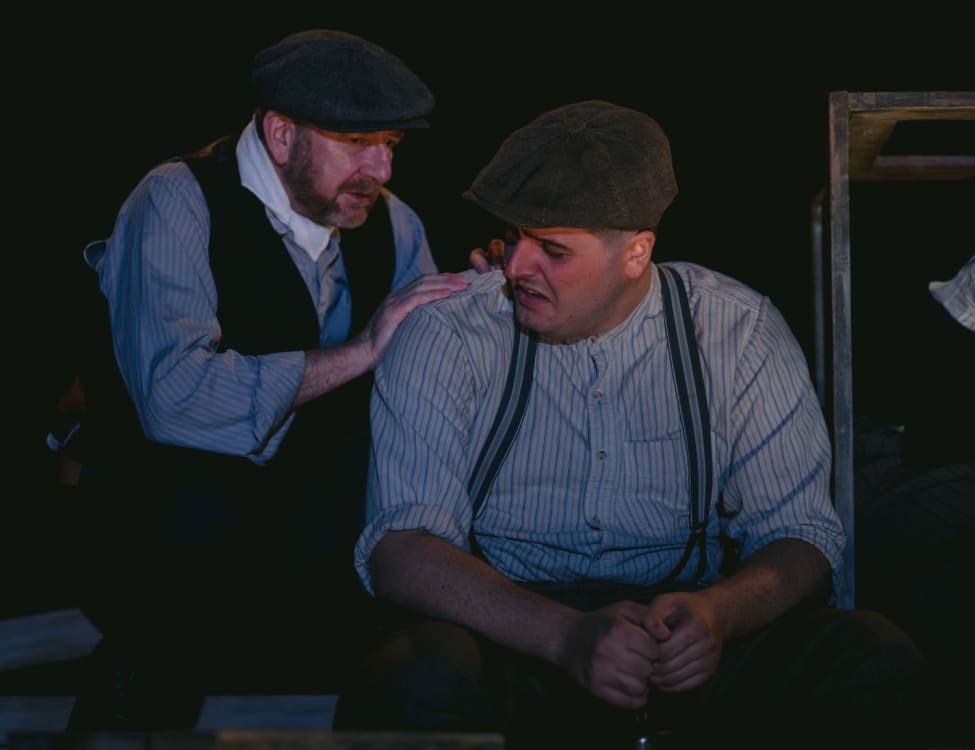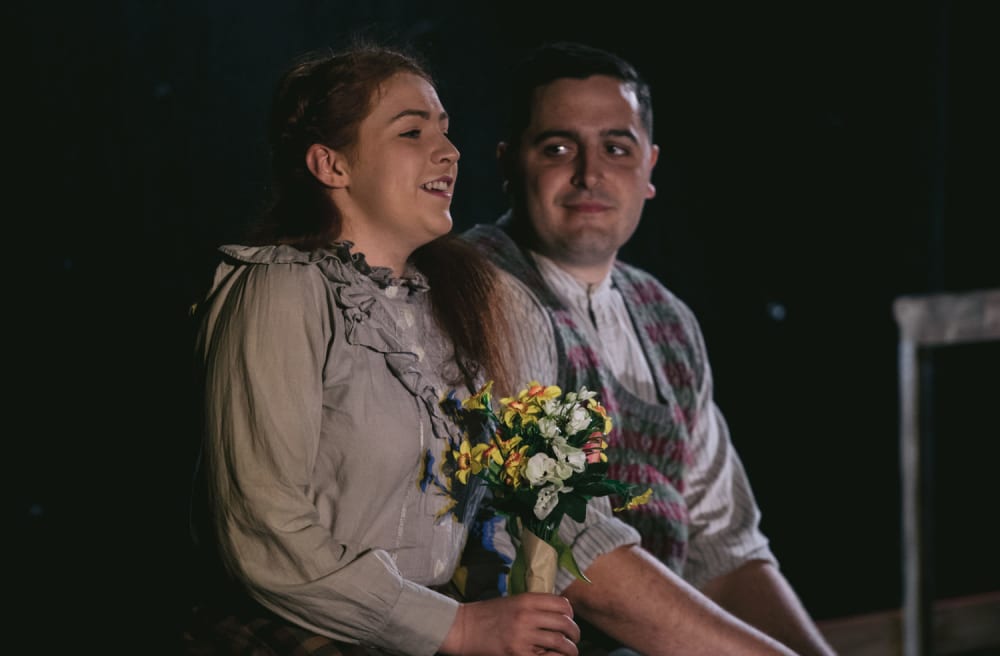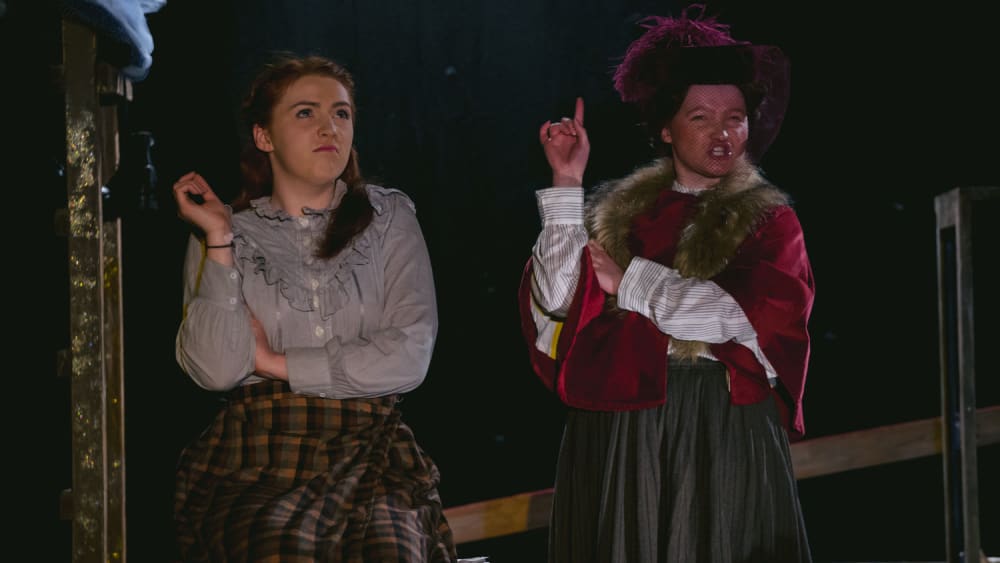 A J Cronin, or Aged Cronie as Kingley Amis unkindly labelled him, enjoyed / endured his most recent spell of celebrity author status with the successful long-running TV and radio series Dr Finlay's Casebook based on his novel Country Doctor. That's a good while back, since when Cronin has returned to the semi-obscurity that is the lot of most authors.
But here comes Northumberland Theatre Company with Alex Ferguson's powerful 'freely adapted' version of his 1935 three part novel, The Stars Look Down, directed by Gillian Hambleton.
It's set in a 1930s North-East mining community and is a piece of blood-red socialist fervour as the greedy profiteering of the local mine owner Barrass (Stewart Howson) and his refusal to contemplate the flooding risks involved in opening the new seam, eventually sends 186 men and boys to their doom.
Barrass is exonerated from blame in the ensuing public enquiry.
David McCarthy plays Davie Fenwick, son of the veteran miner Robert (also Stewart Howson). Davie's is the play's main journey, initially struggling to free himself from the claustrophobic confines of the pit community to become an art teacher but his horror at the disaster sees him eventually return to the colliery to fight for proper conditions and wages for the miners.
Davie's contemporary is Joe Gowlan (Louis Roberts), a ruthless and manipulative young go-getter whose generosity is directed entirely towards himself.
Bethan Amber plays Jenny Sunley, the story's other love interest, and all five actors also tackle minor roles, with quick costume changes stage-side in full view of the audience, but then in Etal's neat little village hall, there is no backstage and no wings.
The story itself is traditional well-covered territory but the director invests it with a refreshing sense of physical theatre that causes us to see it anew, the short, sharp, economically scripted scenes adopting a slower gear only when necessary, such as the agonising section where the entombed men, the water rising relentlessly, realise they are doomed. There is also some eye-catching stylisation such as the miners' slow, cramped progress along narrow seams or the local society dance where the men are just dancing with dresses.
And though we may think we can see this as a safely historic story and possibly melodramatic, the production's sense of indignation is enough to remind us that the conflict still manifests itself worldwide when profit pushes aside the public good. Fracking anyone?
A word for the hardest working (and oldest) of the five hard-working actors, Stewart Howson whose role-switch between mine owner to worn-out pitman is often in little more than the blink of an eye but never unintentionally humorous and never less than convincing.
The set, constructed on various low levels from roughened wood by Stuart Hanrahan and (the curiously named) Amble Men's Shed, fits all moods and scenes, needing barely a tweak throughout.
At times, I had problems with audibility (curiously when people were shouting) and it maybe overstays its welcome by ten minutes. Having said which, Alex Ferguson (no, not that one) is a quality writer skilfully condensing the novel's three books into a couple of hours. The play's heart beats fiercely throughout as it heads off on its mainly rural tour of six weeks.
Northumberland Theatre Company was rocked by the removal of Arts Council England funding some years back but has now stabilised. I counted no fewer than ten funders for this production.
Reviewer: Peter Mortimer