The Storm
James Wilton
James Wilton Dance
Grand Theatre, Blackpool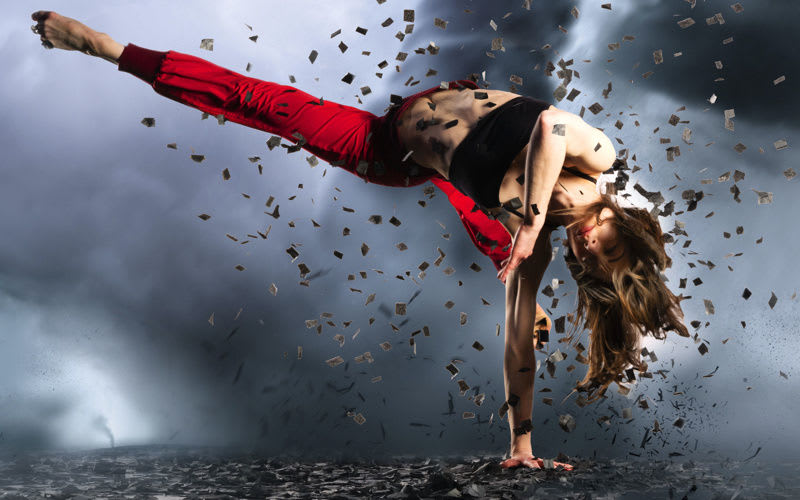 Outside, the elements are doing their best to live up to the title of this latest dance piece from the vibrant young choreographer James Wilton.
Inside, The Storm has rather more to do with the forces that can afflict the mind.
Contemporary dance here lives up to its name with a focus on the topic of mental health, even if it might seem the unlikeliest artform with which to tackle a subject high on the current news agenda. So even more credit to Wilton, and his six fellow dancers, that their outreach work ahead of the show—with students from Edge Hill University, near Ormskirk—helps towards encouraging a youthful audience here.
It also affords 14 of them their own chance in the spotlight, with a 10-minute dance diversion of their own, which also articulates some of the choreographic style of what follows.
The Storm has been co-commissioned by the Grand, devised with input from lecturer in behavioural neuroscience Dr David Belin from Cambridge University. It's all given forceful interpretation with specially-created music by Polish progressive composer Michal Wojtas and his band Amorak. A solid rock sound, with a Taiko-style drum pattern.
Wilton, and his two soloists, Norikazu Aoki and Sarah Jane Taylor, form a central trio wherein the latter are souls struggling with inner torment, while Wilton could be seen as their analyst / mentor / guide helping towards some kind of salvation. Around and about them, four other dancers—Beno Novak, Oceane Sasizza, Jacob Lang and Sean Monroe—add to the boundless creativity and energy.
Whether all blowing across the stage like tumbleweed, or quivering with confusion, the parallels between the forces of nature, and neurology, are vividly illustrated.
Aoki is an especially elastic performer, while Taylor again demonstrates a super fluidity and expressive gestures.
The interval maybe interrupts their dynamic, and if the piece had been 60 minutes straight-through it would have been no less enthralling.
Reviewer: David Upton