The Strange Case of Dr Jekyll & Mr Hyde
Robert Louis Stevenson, adapted by Nick Lane
Theatre Mill
Merchant Adventurers' Hall, York
–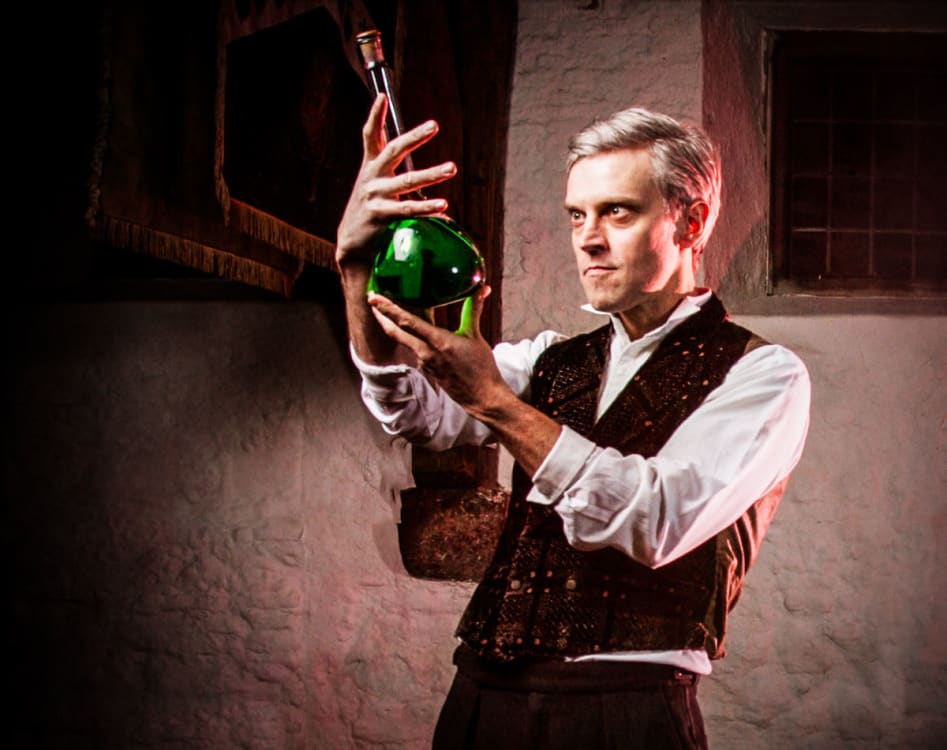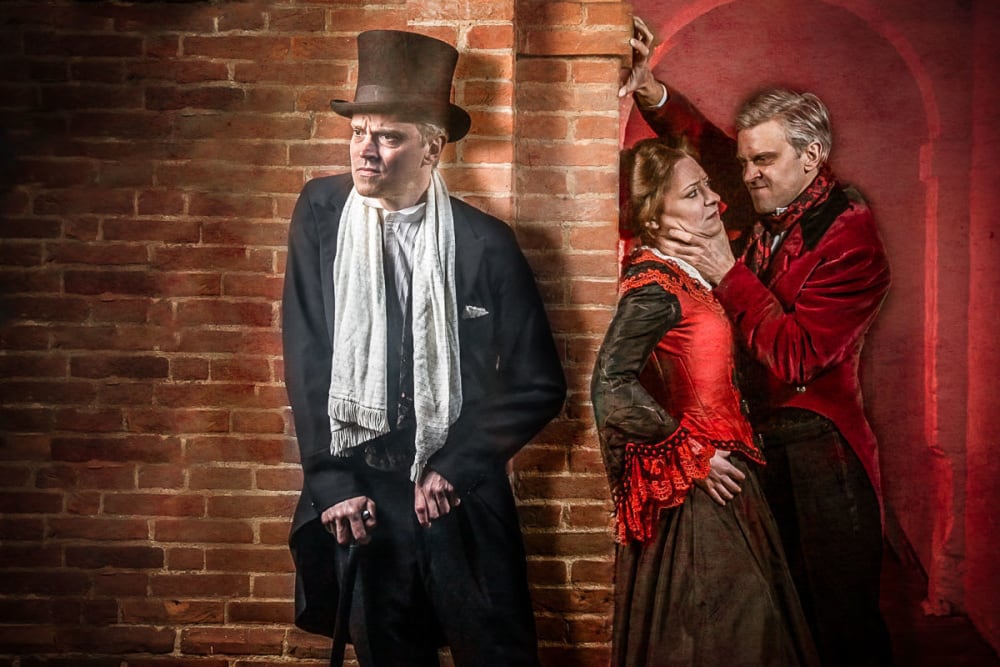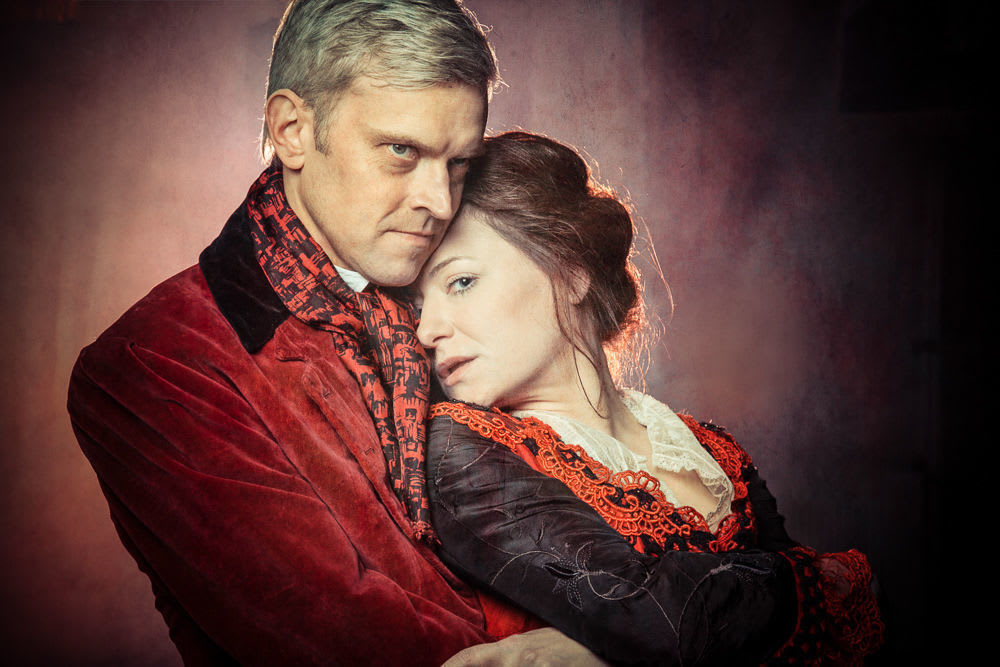 Theatre Mill is a relatively young company, led by creative producer Rebecca Stafford and Artistic Director Samuel Wood. Their productions are site-specific and aim to work with the historic spaces they inhabit; as a result they have tackled a range of classic tales in fitting venues around York.
The undercroft of the Merchant Adventurers' Hall does indeed offer an atmospheric and surprisingly versatile setting for Robert Louis Stevenson's famous and gruesome tale of scientific endeavour, split personality and murder.
From the off, the central four actors along with a supporting cast of local performers generate a powerful performance which grips and enchants. The adaptation takes a retrospective standpoint, with Adam Elms's personable Utterson narrating the events which lead to the transformation of Jekyll into Hyde, and his later downfall.
The adaptation wisely makes no pretence that an audience will be surprised by Jekyll's dual personality, instead teasing us by withholding sight of the doctor's alter ego until late in the tale. The lighting (by Andy Pilliner) and almost-constant soundscape (by multi-talented director Samuel Wood) work in perfect sync to shift the atmosphere and setting and to generate a compelling sense of danger and momentum.
The strong, multi-roling cast all play their part in this too. One of writer Nick Lane's most striking interventions is to give a voice to the women in the story, and Viktoria Kay is effective in her incarnations of these figures. As Eleanor, an Irish stage star who becomes the admirer of both Jekyll and Hyde, she shows wit and intelligence, and a winning engagement with the audience.
David Chafer has the greatest number of different supporting roles to play, and it is to his credit that in each he is utterly believable and distinct without lapsing into caricature. Like the others, he is a pleasure to watch.
As Jekyll, James Weaver contorts his physicality in a way which suggests stroke or some other paralysis but which still permits him, at times, to bound plausibly round the space, excitedly mixing the serums which form the basis of his experiments. His vocal performance is as compelling as the physical, and he demonstrates the intelligence and presence to make this driven, compulsive scientist a wholly real creation.
When Hyde is at last revealed, we see further ranges of Weaver's talent. His performance gives us the magnetism of both sides of the role as well as generating the requisite sense of unease. It's a brilliantly balanced depiction.
The cast as a whole, in fact, never once falters. While there might be an argument for a slightly shorter, punchier adaptation—particularly towards the end—and some early moments of lighting and sound design have a tendency to play on over-easy scare tactics, as a whole this is a wonderful experience.
It's a genuinely fresh take on a well-known story, driven by a respect for the tale and for the space in which it is being told, and by a range of impeccable cast members around a towering but unselfish performance in the title role.
Reviewer: Mark Smith