The Sugar House
Alana Valentine
A Million Freds in association with Neil McPherson for the Finborough Theatre
Finborough Theatre
–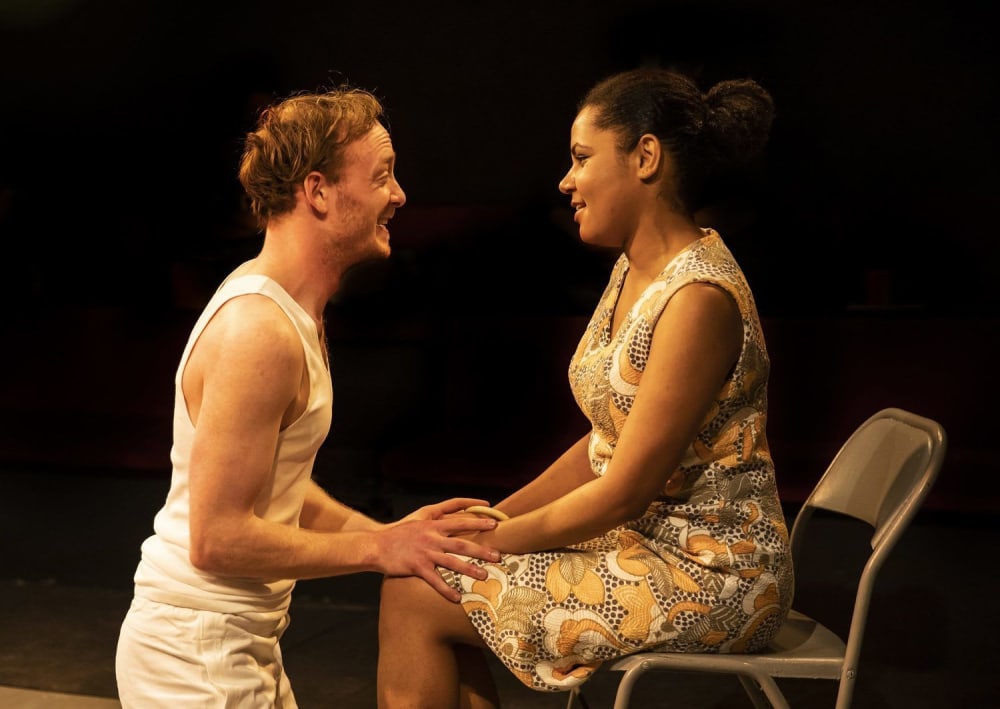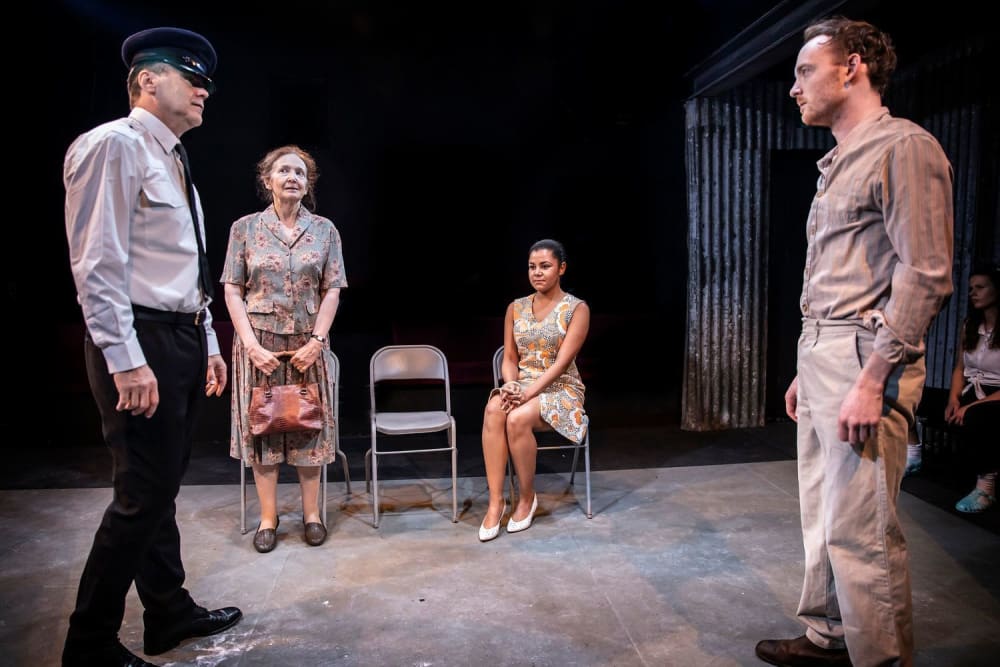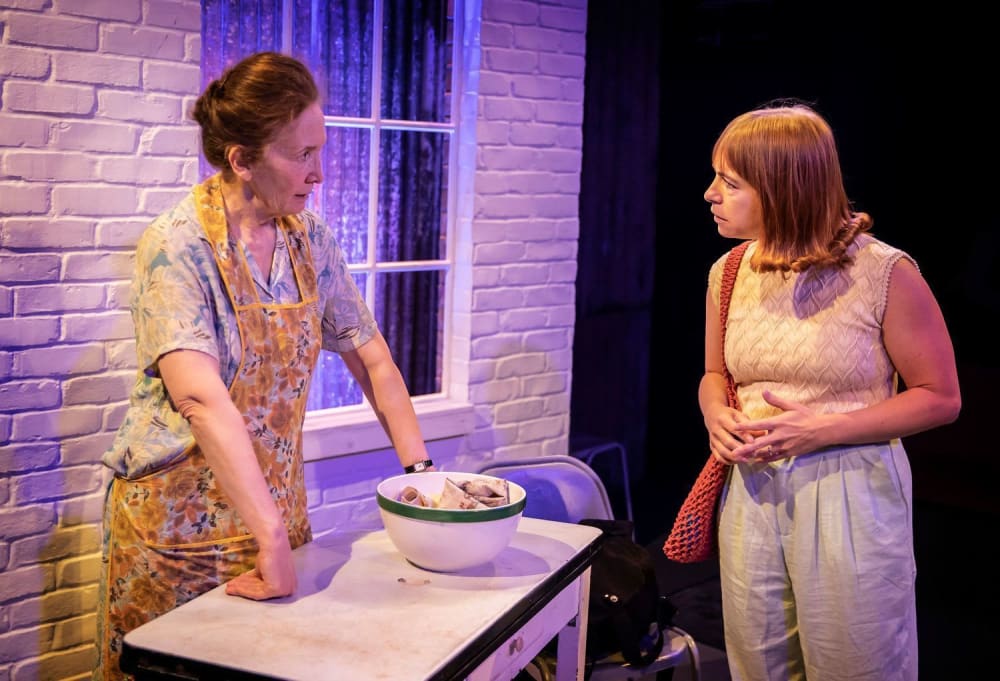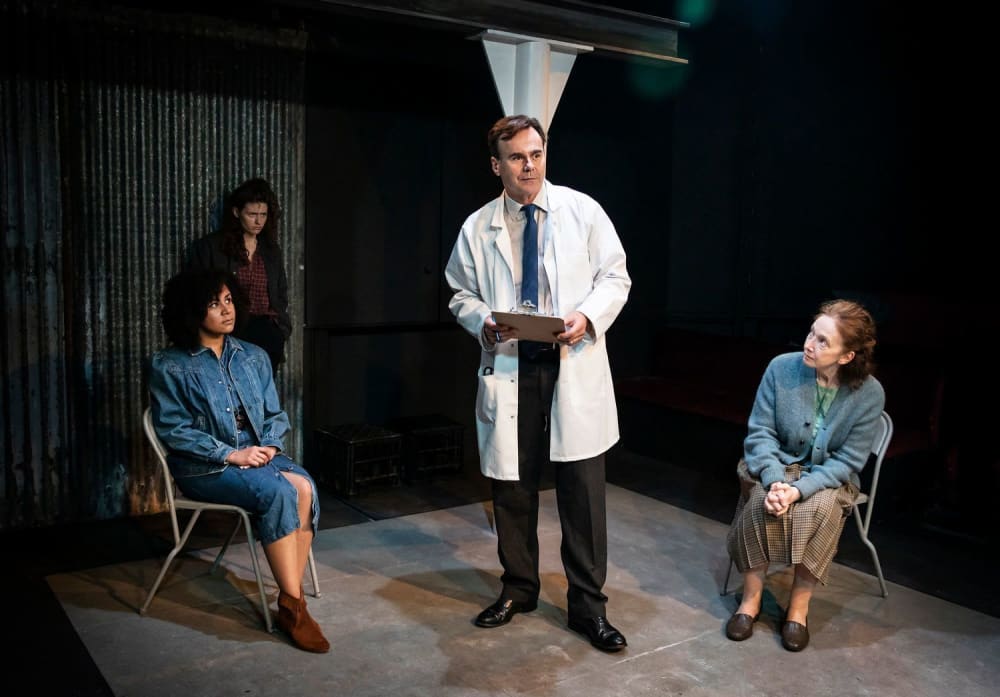 The Sugar House is set in the former industrial area of Pyrmont in Sydney, its waterfront now an inner-city entertainment area, from the days in 1967 when the sugar refinery was the centre of local employment to its conversion to up-market apartments in 2007.
Dramatist Alana Valentine sets out her themes very rapidly—the abolition of the death penalty, class and social deprivation, criminality and corrupt policing and the concept of "bad blood"—and she presents them through three generations of one family, the Macreadies. She begins in 2007 with an estate agent showing Narelle Macreadie over the newly converted apartments then before switches back to 1967 when she was eight and her grandfather worked there, in the refinery, and she lived with her mother, uncle and grandparents.
Grandma June grew up in a criminal community, felt her family tainted with bad blood and fled from them, marrying gentle husband Sidney. She has handled Narelle's father walking out on her and her daughter Margo and seems to accept son Ollie's irresponsible womanising but when she discovers Ollie getting involved with stolen goods she fears it's a pattern he's following. "I love you," she tells him, "but I don't trust you."
Grandpa Sidney sees the situation more accurately: "If you grow up poor, you grow up feeling guilty". In a place where the police are corrupt and a city where a man is about to be hanged, her fears make her try bribery.
Her hopes lie in her granddaughter. At eight, Narelle reads the newspaper for her grandfather. Later, her grandma will be pushing her towards university but becomes concerned at her going on demonstrations that might get her arrested.
When, as a schoolgirl, she is asked what career she would choose, grandma explains the difference between a career and a job and when she is older warns her that, though hard work and ability might get her a better job, she'll still find those more advantaged don't accept her as one of them.
Handling its broad themes in the specific Australian setting and covering 40 years of social change through one family is taking a lot on. The Sugar House presents a series of confrontations and moments. There is little to explain the how and the why for individual characters actions, but Tom Brennan's production still gets strong performances.
Janine Ulfane gives grandma June a tough resilience despite her neurotic fears and somehow she turns into a confident campaigner. Jessica Zarlina Leafe makes a lively child Narelle. As a confused student, she is less convincing but that seems more due to the script than the performance. Adam Fitzgerald's Ollie becomes a responsible mature man; we can only guess that that is due to his girlfriend Jenny (Lea Dube). Patrick Toomey not only makes grandpa Sidney totally loveable but delivers a series of brief cameos as dodgy cops and smooth politicians and Fiona Skinner is very moving as Narelle's mother Margo in a scene full of pathos.
The Sugar House could do with some trimming. It repeats some points and leaves lacunae in its telling, but it is a recognisable picture of a divided society seen from below.
Reviewer: Howard Loxton