The Sun The Moon and The Stars
Dipo Baruwa-Etti
Theatre Royal Stratford East
Theatre Royal Stratford East
–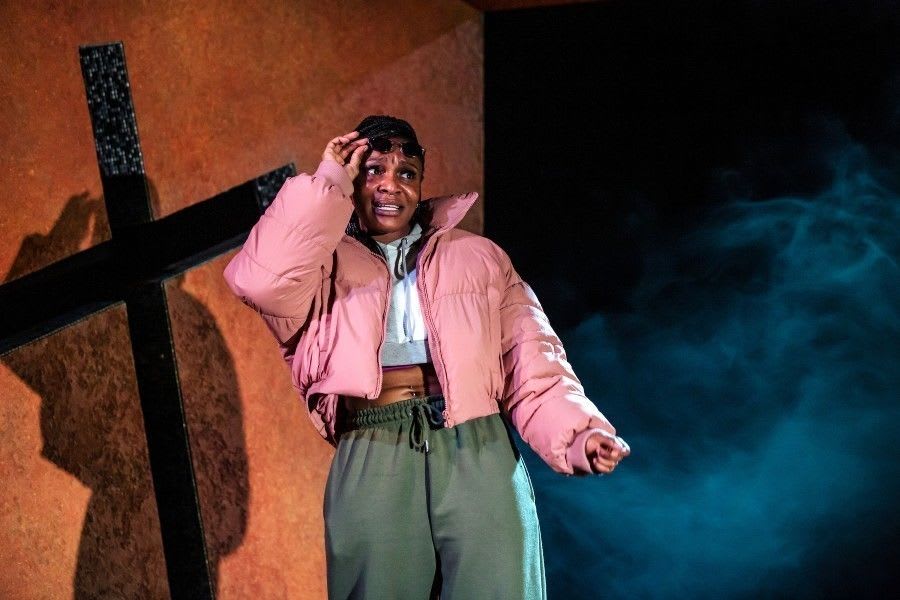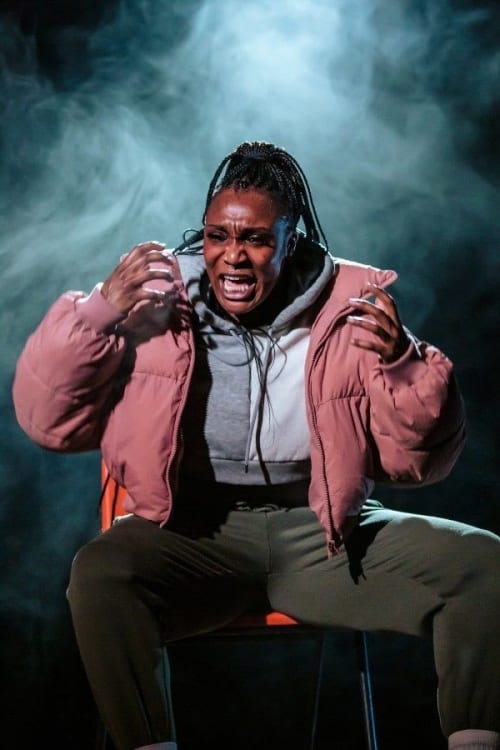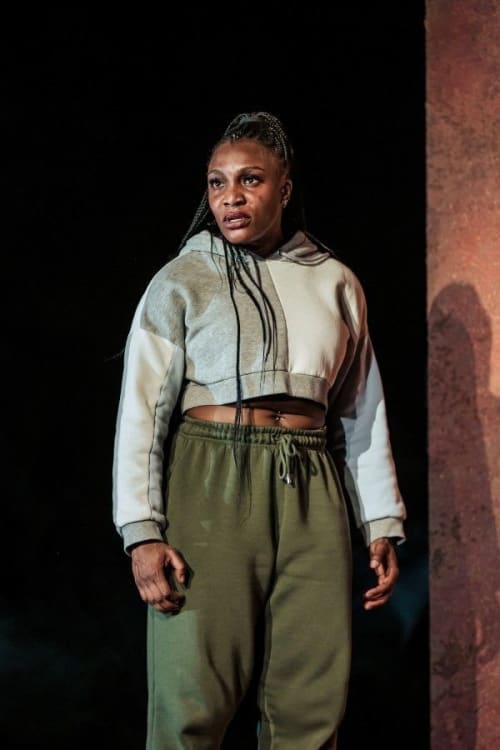 There are good reasons why the character Femi (Kibong Tanji) should be angry in Dipo Baruwa-Etti's play The Sun The Moon and The Stars. Her twin brother Seun has been murdered in a racist attack, police contaminated the crime scene, there's "conveniently broken CCTV" and, despite the event taking place in public, there are no eyewitnesses.
Femi is so angry that she refuses to sit in court with her brother's white girlfriend Lexi who was with him when he died and later even shoves her against a wall intending to hit her. However, the ghost of Seun, in one of his many appearances, councils her not to rage at Lexi. In the play's allusion to Hamlet, the ghost who Femi says has been "stripped of his crown" tells her, "I want Lexi to have peace."
Peace seems some way off for Femi in this furious monologue with a poetic tilt. And therein lies the weakness of the show. The key note of the script is anger. This is then emphasised by every aspect of the production, from the intensity of the performance to the set composed of what looks like slanting crucifixes embedded in walls bathed in grim red lights against a doom-laden, disturbing soundscape.
Rage narrowly dominates every other aspect of the piece, be that the love of Femi for her brother, the injustice to Lexi, or even the strangely remote issue of a racist attack. That single pitch for almost the entire sixty-five minutes is not only tiring, it is also a missed opportunity to say something about racism beyond it being the vague back-story to someone's anger.
Reviewer: Keith Mckenna