The Swearing Jar
Kate Hewlett
New Perspectives
Northern Stage
–

Listing details and ticket info...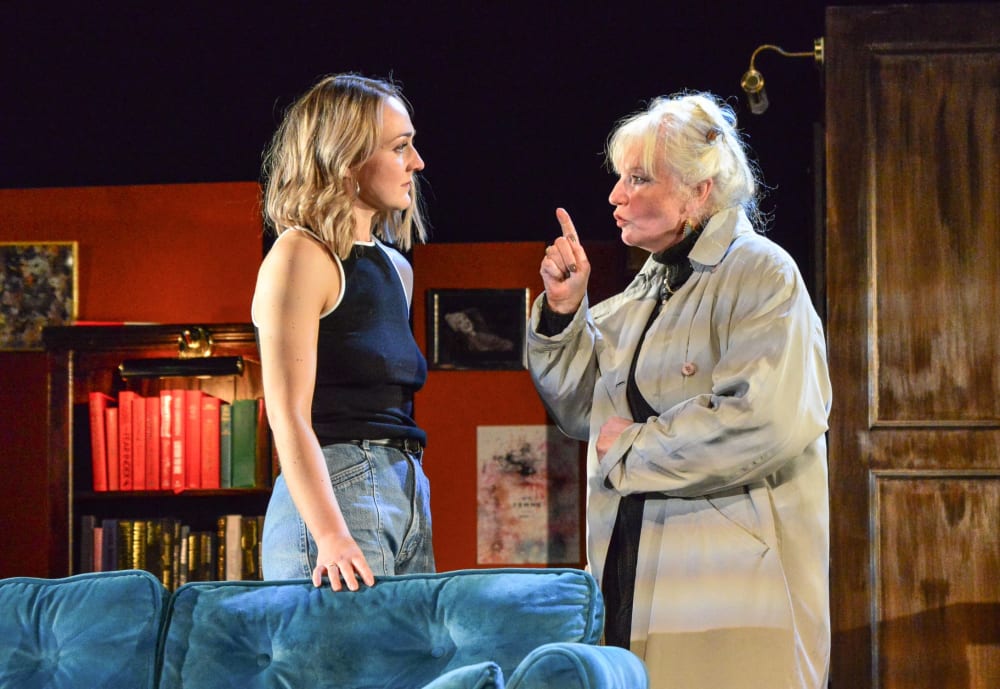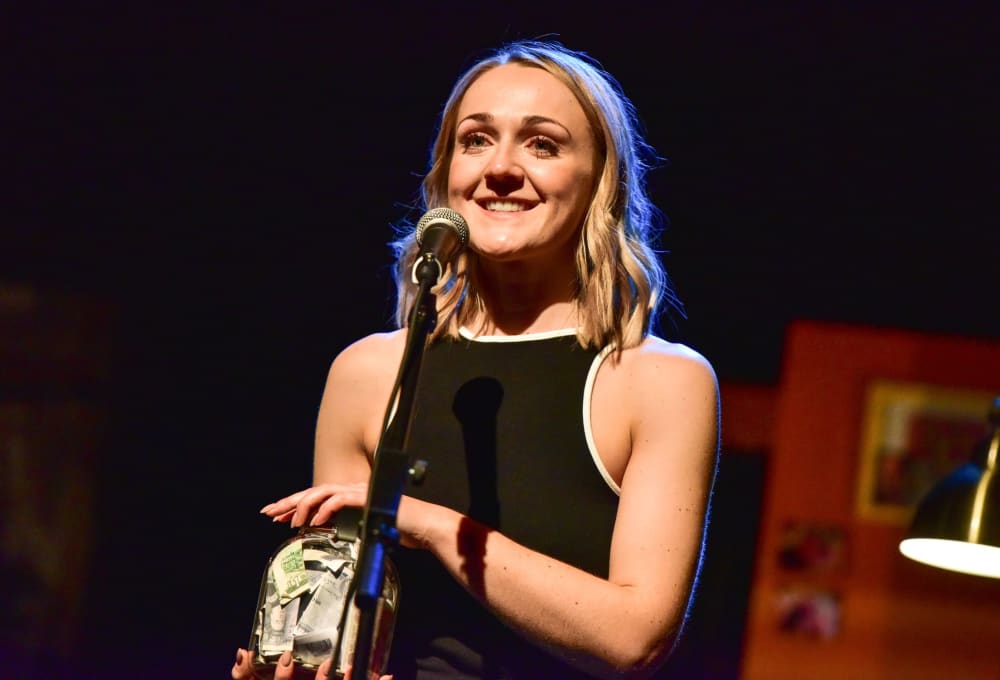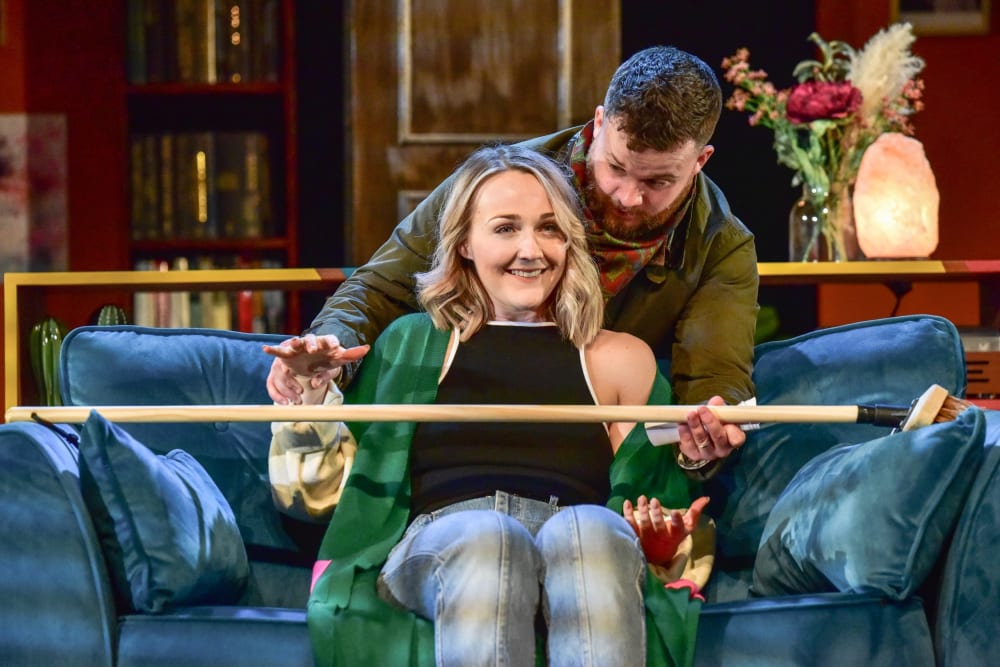 The exposed set greets the audience with Owen (Stanton Wright), the bookshop manager, sweeping it all. It opens with Carey, a frustrated songwriter, played by Paige Round, giving a concert to mark her husband Simon's 40th birthday. Her married relationship with Simon, played by Joe Wiltshire Smith, then unfolds where she tells him she is pregnant. Simon's mother, Bev (Tanya Myers), and Owen, the aspiring musician who runs a bookshop, make up the cast.
Round and Joe Wiltshire Smith are believable as a couple, even though their banter borders on music hall comedy. Myers does as well as she can with the text she has. Wright is the most natural, believable character, but limitations are basically due to the text and not acting ability. It would be improved with more character back-story, helping the audience to connect. It is difficult to feel sympathy with two-dimensional characters.
Round's delivery sometimes borders on the manic, very intense and in-your-face, less is often more. Her singing voice has a fine, sonorous quality and is a great release providing a space to breathe. Wright's guitar playing is also an enjoyable relief.
The story seems more to be slotted in between five songs in the first half, under an hour, rather than the songs being slotted into the story. It is hard to maintain flow when many short scenes in different locations are followed by songs; lowered lights also break concentration. The songs were apparently written as a framing device to move the drama along, but seem to slow it down.
Do not lose faith or the will to live as the shorter second half, with more continuity and only three songs, reveals what is unexplained initially, having longer scenes that one can connect to.
Designer Gemma Claseley Kirk had her hands full providing a sitting room, bookshop, hall, small concert venue and park all on the same stage. The lighting by Alexander Stafford is as complex, having to continually light all the different locations. Some easy steps may ease understanding of what is going on. A simple change of jacket may indicate that Carrie is not in the same day, as it is three years later; as with Myers dressed the same throughout, it helps the audience move on. While an actor may be unaware of when to use an upstage hand, which masks them, maybe the director could point this out and use a downstage hand.
New Perspectives presents the UK première of this play, first seen at the 2008 Toronto Fringe Festival, where it won Best in Fringe; in August 2010, the play opened at the NY Fringe Festival, winning Outstanding New Play, the film was released in 2022. Written by Canadian writer, actor and songwriter Kate Hewlett, the play is adapted from her musical play of the same name; she also wrote it in novel form and all the songs in the show.
The Swearing Jar has the basis of a decent plot but gets too involved with itself. In 1973, New Perspectives formed aiming to bring urgent stories to new audiences. Based in the East Midlands, their first production was a devised show about David Oluwale, a homeless Nigerian man killed in British police custody in the 1960s; using evidence from the trial and police records, the play toured schools
They say their "purpose is to bring people something they don't expect, to provoke thought and to excite imaginations". This certainly brought something one did not expect and provoked thought but failed to excite the imagination. The thought provoked was mainly, what was going on? Did it really know where it was going and what it was trying to say? One can sometimes try too hard and get lost in the attempt.
Reviewer: Anna Ambelez