The Tailor-Made Man
Claudio Macor
Eastlake Productions
White Bear Theatre
–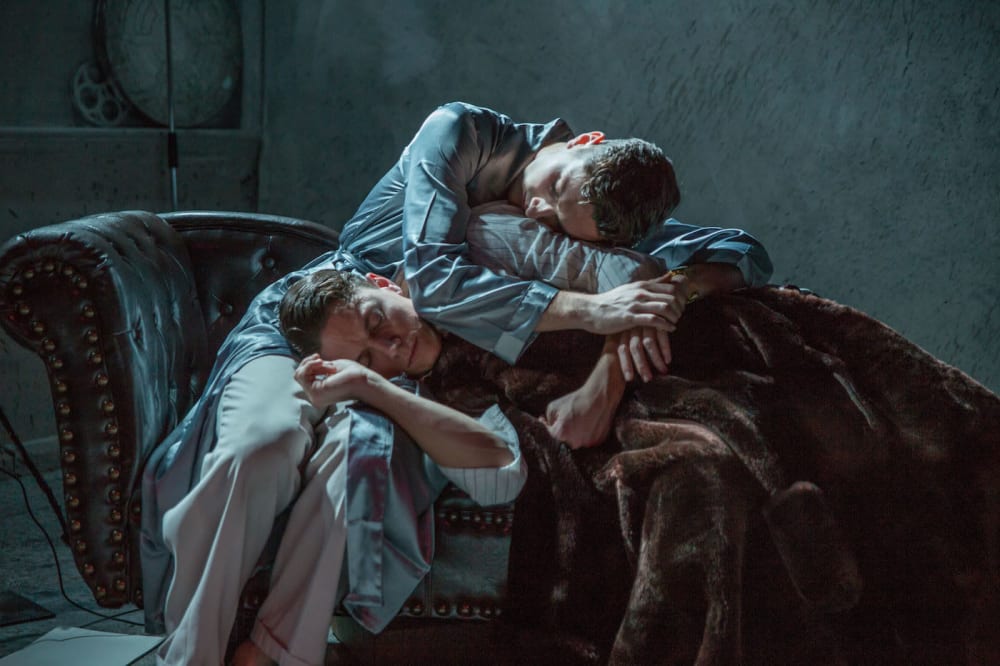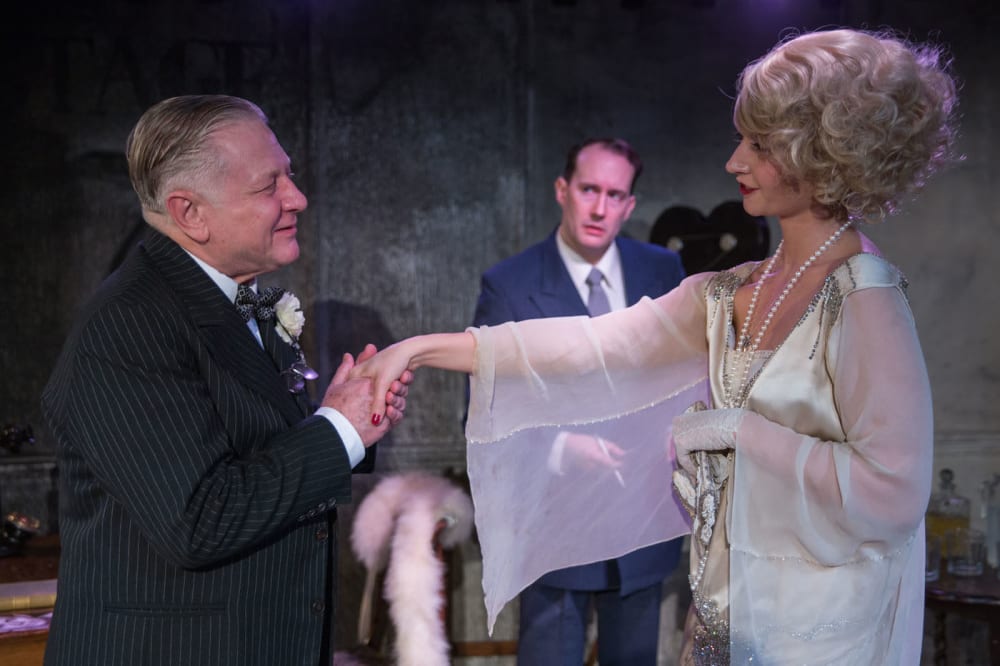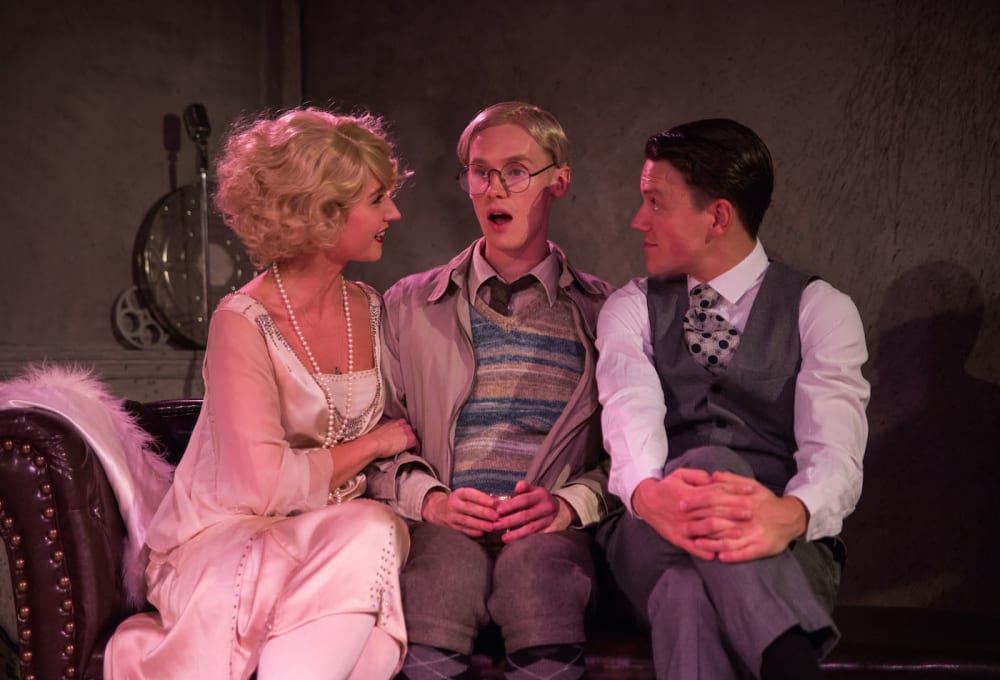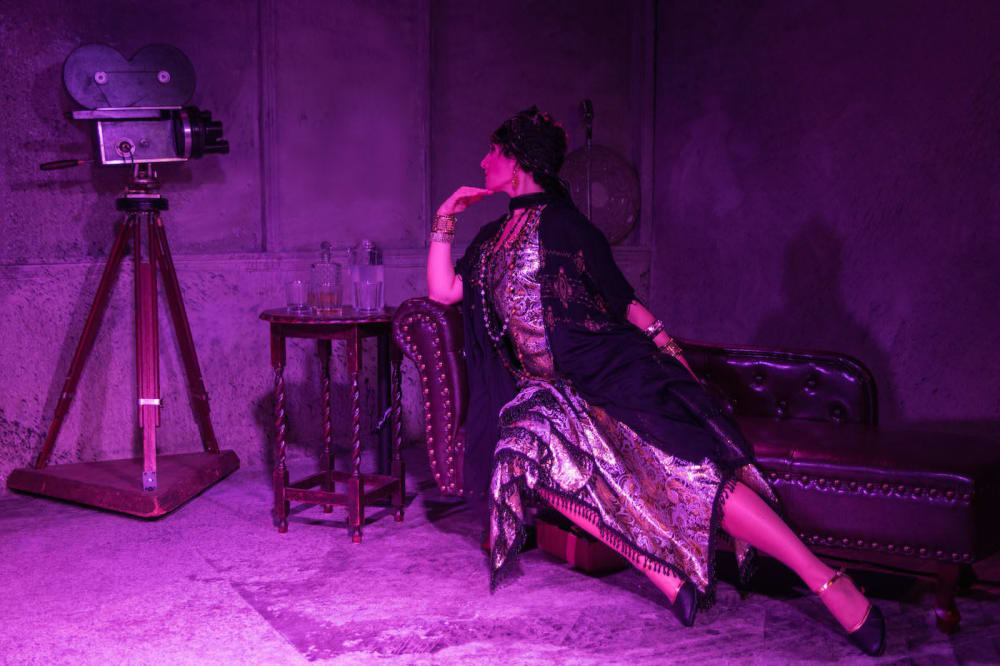 In 1930, William Haines was a Hollywood top box office attraction and he has a star on the Walk of Fame on the Hollywood Boulevard but had you ever heard of him? That's because MGM ended his contract, withdrew his pictures and locked all copies in a vault where they lay unseen for 60 years. A talent search discovery who made it in on the silent screen, he successfully transferred to talkies and gained increasing popularity until it suddenly ended.
Why? He was gay and didn't hide it. He lived with his lover Jimmie Shields for nearly 50 years, until death parted them. Joan Crawford called them "the happiest married couple in Hollywood". This is their story.
Claudio Macor's play, first seen in 1992, was turned into a musical at the Arts Theatre a few years ago. This production, to mark its 25th anniversary, is certainly timely with the press full of show business sleaze and director Bryan Hodgson's delivers a stylish production. The grey walls of the set are labelled with studio stage numbers and edged with the sprockets of movie film, there are cans of film and studio equipment around the elegant desk and chair and the buttoned-leather chaise longue that are the only furniture and designer Mike Lees provides stunningly glamorous costumes. It's a production in which all the haircuts look right.
Hodgson stages each scene as a take for a movie, topped and tailed by calls of "action!" and "cut!". Lights are adjusted and a hand-cranked camera set turning as Tom Berkeley as Jimmie narrates part of the story as though in interview or the cast act out episodes. This fragmentation actually moves things rapidly and jumps easily forward and between locations.
It also sets a style that allows for some silent movie scale acting that could have seemed overblown in this small space but offers a glimpse of the big screen glamour of star personalities with Rachel Knowles as both a gorgeous Carole Lombard and an egotistical Pola Negri and Yvonne Lawlor splendidly confident as Marion Davies.
Studio boss Louis B Mayer couldn't be more real than Dean Harris makes him: well-fed in his smart suit and fresh buttonhole, he's a man who issues orders with no thought of being questioned, though for a moment towards the end of the play we do see his face register confusion, maybe even frustration.
There are glimpses of other Hollywood personalities. Peter Dewhurst plays movie director Irving Thalberg, Edwin Flay is MGM's PR man Mr Fix It Howard Strickling, Henry Felix makes screenwriter Victor Darro, friend and confidant of Haines and Shields, a gentle soul; doubling gives us more film folk.
In contrast to Berkeley's modest, undemanding Jimmie, Mitchell Hunt is a very loud "Billy" Haines in both senses, perhaps too loud, but this is a man who isn't good at restraining himself. Though devoted to Jimmy, he can't help making a pass at men who attract him. They have an arrangement that says its OK when away from home, and that leads to the bust up with the studio.
MGM propose marriage to Pola Negri to counter rumours about him but the crunch comes after Haines (who couldn't resist a uniform) gets caught by the vice squad with a sailor in the downtown YMCA.
This is the last straw for Louis B Mayer:
LBM
How many times have I told you to keep your hands to yourself?

BILLY
...do you think I'm going to play Mr Movie Star twenty-four hours a day?

LBM
You're an MGM star, you are expected to behave like one.
The studio isn't concerned about inappropriate touching or sexual favours (Billy slings accusations back at Mayer), it's about public image, but when Billy turns his back on a film career there comes an accusation concerning a boy Jimmie meets on the beach and innocently gives a few cents. The lad's parents, right wing white supremists, not only bring a court case but a gang of their adherents beat up Jimmie and Billy.
Macor doesn't sentimentalise this gay partnership or ignore its own problems and it's not a tragedy: indeed there are a few flashes of camp humour. The pair made a new career, a Hollywood success in another way. Mayer's treatment of Haines showed future gay stars what to expect if they stepped out of line but Macor's play celebrates the one who stood up to the studio.
Hollywood attitudes still keep stars in the closet. The Tailor-Made Man may be about events seventy years ago but how much have attitudes changed?
Reviewer: Howard Loxton