The Taming of the Shrew
William Shakespeare adapted by Ross McGregor
Arrows and Traps
New Wimbledon Studio Theatre
–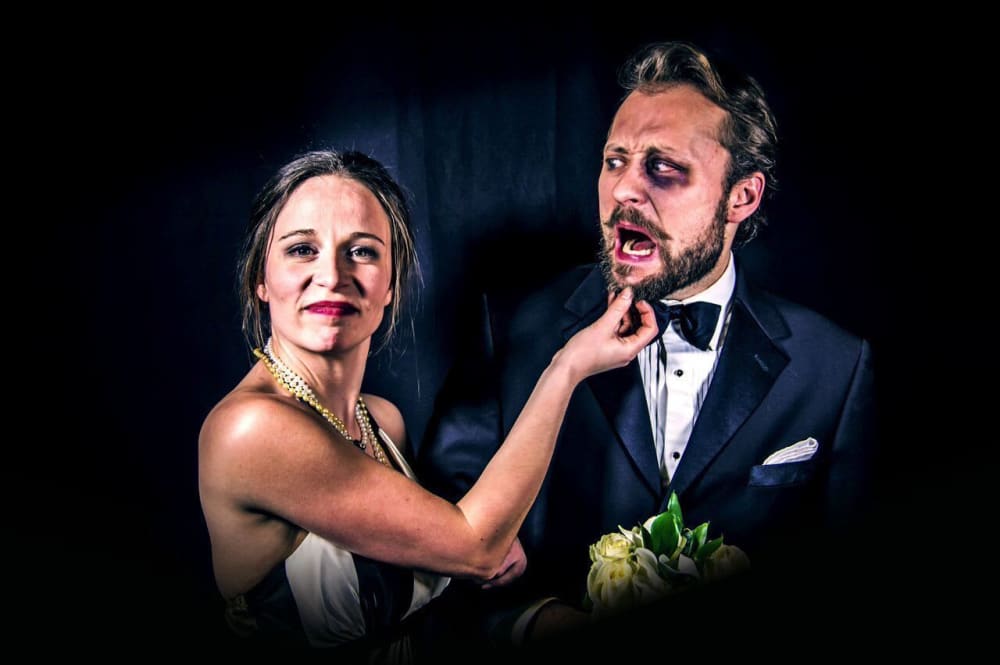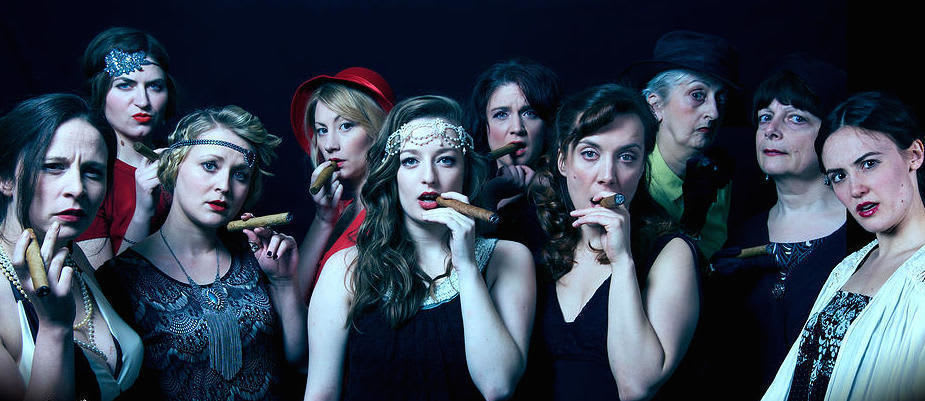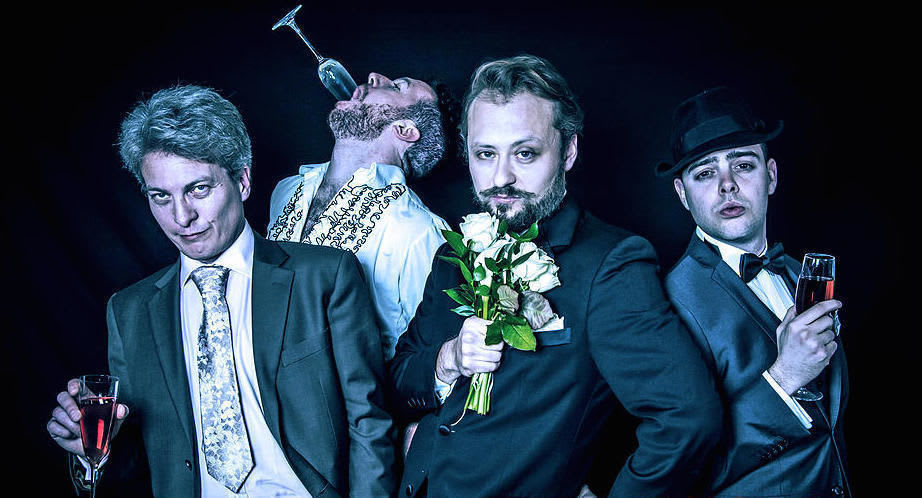 Shakespeare wrote for the theatre of his day when women's roles were played by men. Perhaps that accounts for the fact that, although he wrote some great female characters, his casts are predominantly male. Hence, in our contemporary theatre, a Shakespeare production provides many more parts for male actors unless we too ignore gender.
Gender-blind casting helps give women a chance to overcome that but here, with the company predominantly female, director Ross McGregor does something more radical. In this production of a play that, at least on the surface, approvingly presents male dominance over women, he doesn't ignore gender: he switches it. With appropriate amendments to their names, all the male characters become female, all the female ones male.
It is a very interesting proposition. This is a world where mothers, not fathers, are head of the family, where female suitors come courting a good-looking youth, whether lusting for love or for his very fat dowry, a world where a man promises to obey a woman on their marriage. How will that comment on today's gender relations?
These days, at least in Western society, Katherina's apparent dutiful submission, showing subservience to man's mastery, is contentious. It can be played satirically as tongue-in-cheek yet remains a reminder that, whatever domestic truce we make, equality law still hasn't made things really equal.
Like Elizabeth I's "weak and feeble woman" stance, reference to soft-bodied femininity could be ironic but in a male voice it is more difficult to make that work. Cuts solve some of the problem, along with changes to gendered expressions (though not enough of them, women are still jarringly addressed as "sirrah"), but this doesn't feel like a real world.
Gremia (Jean Apps), a female Pantelone parallel straight out of the commedia, as suitor for boyish Bianco (Samuel Morgan-Grahame) is too grotesque to be believable. Alexander McMorran's Kajentano (trans-gendered Katherina), beating up his brother but with Petruchia so placid and lacking in spirit, seems hardly shrewish (and that word itself feels wrong, it has such strong female associations), male reaction is surely stronger. Elizabeth Appleby's likeable Petruchia seems far too nice to be a libertine fortune hunter.
Perhaps that is McGregor's point: transgendered, imbalance is emphasised, the status quo unreal. The emphasis of his production, however, is not on sexual politics but laughter. He keeps the framing of the Christopher Sly induction, with Christopher Neel a boisterous, vomiting Sly. It goes on too long, destroying its credibility before taking up Shakespeare's chopped down text and introducing Samuel Morgan-Grahame (still male) to don a red-wool wig as his imaginary missus—but is cleverly made use of later.
The playing style is decidedly eclectic, from smoothly-spoken, calmly confident Petruchia to Suzy Gill's camp, frantically gesticulating Hortensia. There is a lot of slapstick: Gemma Salter's Trania is made to hit the ground as a frequent distraction. That was a running-gag that didn't work for me but I loved McGregor's handling of the supper scene with a row of chefs sporting red beards, eyebrows and moustaches.
Zoe Koperski's black and white, drawn setting keeps a clear stage to accommodate a full cast with a window for a romantic moment. It needs either better draughtsmanship from the scene painter or bold cartooning and offers anomalies such as street lamp lit daylight but offers an unobtrusive background to the actors and fast-moving action. Costumes are vaguely 1920s but the production doesn't follow the gendered impact of its cigar-toting promotional pictures.
McGregor introduces some attractive, well-sung songs but oddly retains some text then fails to follow what it tells us, most noticeably when Biondella describes the outrageous attire that Petruchia is sporting for her wedding. Already heavily cut, it still refers to boots and rusty sword and other accoutrements but she turns up in a long silvery gown—nothing outrageous when she should look disreputable or shocking. Surprisingly, it's a comic opportunity missed in a production that sets out to be fun.
Later this year, Arrows and Traps will follow this production with its versions of All's Well That Ends Well and Titus Andronicus.
Reviewer: Howard Loxton