The Taming Of The Shrew
William Shakespeare
Royal Shakespeare Company
Royal Shakespeare Theatre, Stratford-upon-Avon
–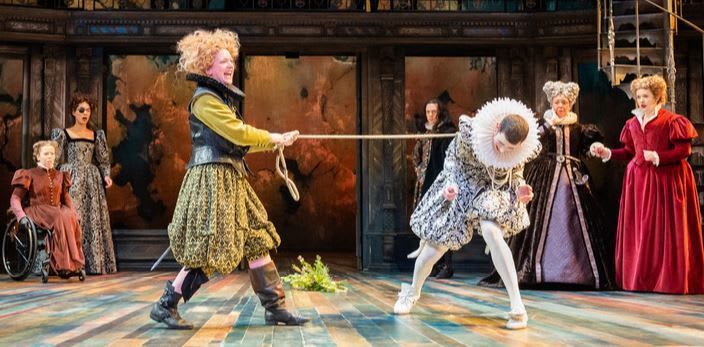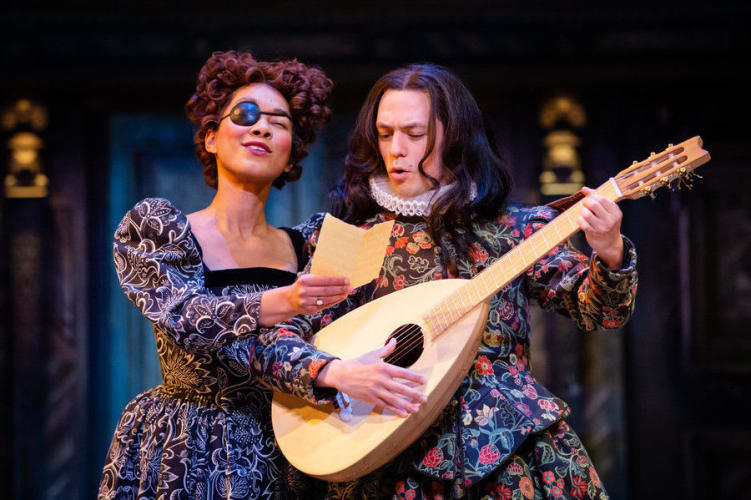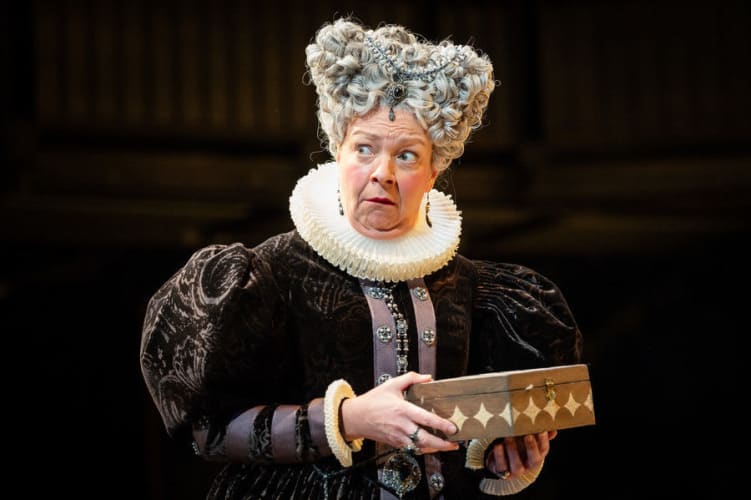 No wonder it's called a problem play. If any man so abused his wife today, the lawyers would be around in no time citing mental cruelty and worse. So how to rescue for the #MeToo generation what is supposed to be a comedy?
A previous RSC solution was to pair the play with John Fletcher's riposte, The Tamer Tamed, in which Kate turns the tables on husband Petruchio. Another was to frame the action entirely in the misogynistic dream of the drunkard Sly—omitted entirely from this new version directed by Justin Audibert.
And a few years ago came the memorable production by the all-male Propeller company, in which one was made to feel a tad less uncomfortable because all that domestic violence was being inflicted not on a woman but on a man.
The latest RSC interpretation brings a complete gender switch, in which every principal male role becomes a female one, and vice-versa. Thus, father Baptista trying to marry off his daughters Katherine and Bianca becomes mother Baptista trying to marry off her sons, with the former being carried off by the female fortune-hunting, predatory Petruchia.
The concept works reasonably well, insofar as the shock of seeing a woman abuse power in such a beastly and unaccustomed way brings to mind a parallel with the original, and with this comes a new awareness of appalling nature of the situation.
Claire Price is a spirited Petruchia in an appropriately flame-coloured Medusa-like hairdo, a determined woman with a mission, that in the context of the real male-dominated world seems almost admirable.
But, perhaps to appease modern sensibilities, Audibert plays down the aggro. Joseph Arkley's Katherine (the name remains—just the body changes) is not so much a shrew to be tamed, more an already semi-house-trained hamster, albeit with a bit of an anger issue. It's clear from the start that this battle of the sexes will be a walk-over, and when Katherine is left waiting at the altar, his tears are more in sorrow than in rage.
This comparative lightness of touch does however mean that at least first half of the play is very funny, thanks in large part to the terrific Sophie Stanton as the suitor Gremia, a master of timing and the quizzical eyebrow, who hover-glides across the stage like Dalek.
Amanda Harris as Kate's mother Baptista and Emily Johnstone as a loopy, forthright Lucentia, lead a fine supporting cast.
Costume designer Hannah Clark's creations are madly wonderful, and the Tudor-style rock music interjected into proceedings is as lively as it should be given that the creative credits include a composer, and sound designer, and music director and music supervisor.
The production can be seen live in cinemas on Wednesday 5 June 2019. After its run at Stratford-upon-Avon, it will tour to Salford, Canterbury, Plymouth, Nottingham, Newcastle and Blackpool from September to April 2020.
Reviewer: Colin Davison