The Taming of the Shrew
William Shakespeare
Stratford Festival
Stratford Festival Theatre, Ontario
–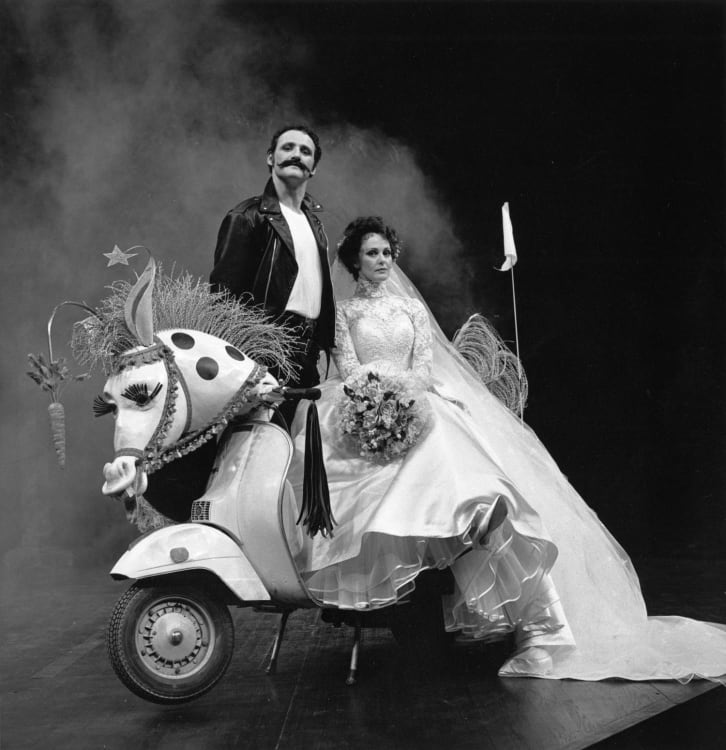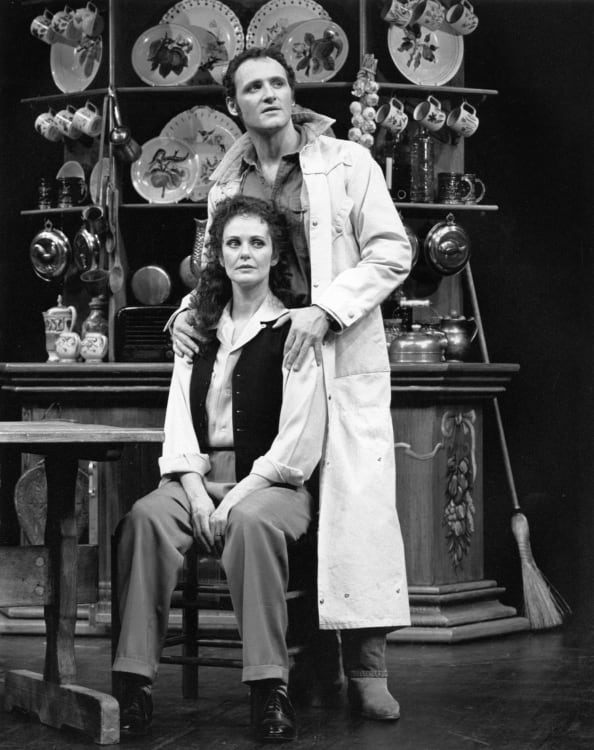 What do you think of a man who thinks his wife is his goods and he can do whatever he likes with her? And what do you think of a woman who is ashamed of wives who are so simple to offer war when they should kneel for peace and serve, love and obey their husbands?
Shakespeare has had to be rethought ever since the arrival of the New Women and the suffragettes in the 20th century. Political correctness kept The Taming of the Shrew off the North American stage for well over a decade in the late 20th century. Today, with the rise of the #MeToo movement, the play presents even greater problems. I hear that some people think that the play should no longer be taught in British schools.
The perfect production for our times would be a revival of Michael Bogdanov's 1979 production for the RSC. Paola Dionsetti's bitingly sarcastic delivery of Kate's final infamous "thy husband is they lord" speech embarrassed and humiliated Petruchio (Jonathan Hyde) hugely.
The comedy has always been in danger of being too nasty to be funny. Back in the 1970s, Charles Marowitz directed Thelma Holt to act as if she were The Duchess in John Webster's The Duchess of Malfi. The most popular way to combat the nastiness is for the couple from their very first meeting to be sexually attracted to each other. Elizabeth Taylor and Richard Burton had a lot of boisterous fun with the play in Franco Zeffirelli's 1967 film. Vanessa Redgrave at the RSC in 1962 found a totally new way to deal with the argument over the sun and moon by being in on the joke and joining in.
The surprise is that, despite the bad press it regularly gets, The Taming of the Shew has remained extremely popular with theatre audiences. The Stratford Festival in Ontario, Canada, had a big success in 1988 when Richard Monette directed it.
I never really believed Colm Feore and Goldie Semple were Petruchio and Katherina. Semple is far too gorgeous, far too beautiful, far too soignee and far more sophisticated and educated than the people around her. Kate would seem to have adopted the role of "shrew" to keep her idiot suitors and her dead-common sister at a distance. Petruchio is socially beneath her. He is a leather-jacket ruffian without the sexy madcap charm which might have won her over.
Semple did something quite extraordinary, which I have never seen before. She said the infamous "thy husband is thy lord" speech absolutely sincerely and delivered the lines without a trace of irony and it worked beautifully.
Richard Monette goes for the laughs. He introduces commedia dell'arte stagehands and encourages the actors to perform as if they were in a screwball comedy. Ron Hastings is Baptiste, Geraint Wyn Davies is Hortense, Brian Tree is Gremio and Eric Coats is Biondello. They have a lot of fun and so does the audience. Any unpleasantness is downplayed.
The Christopher Sly prologue, in which Shakespeare establishes we are watching a play within a play, an entertainment for a drunken tinker, is mismanaged so badly and confusingly that it and the epilogue should have been cut.
If you were unable to catch the free stream, which ended at lunchtime on 6 March, a vast selection of top-quality Stratford Productions is available on subscription at the special introductory price of Can$10 a month.
Reviewer: Robert Tanitch