The Taming of the Shrew
William Shakespeare
Propeller
The Lowry, Salford
–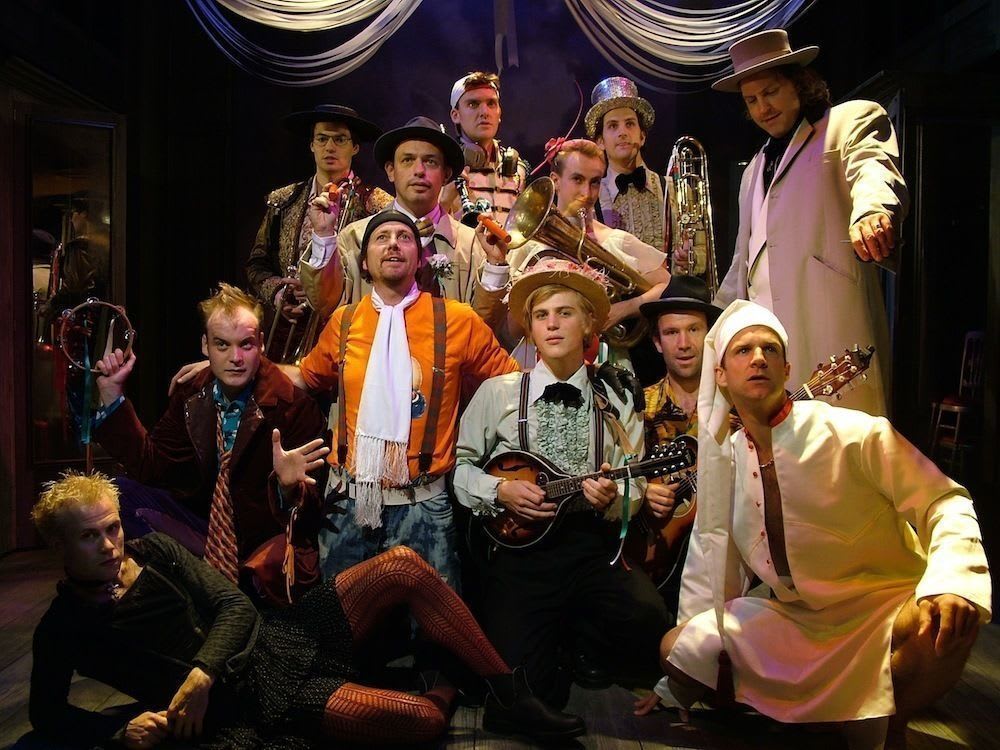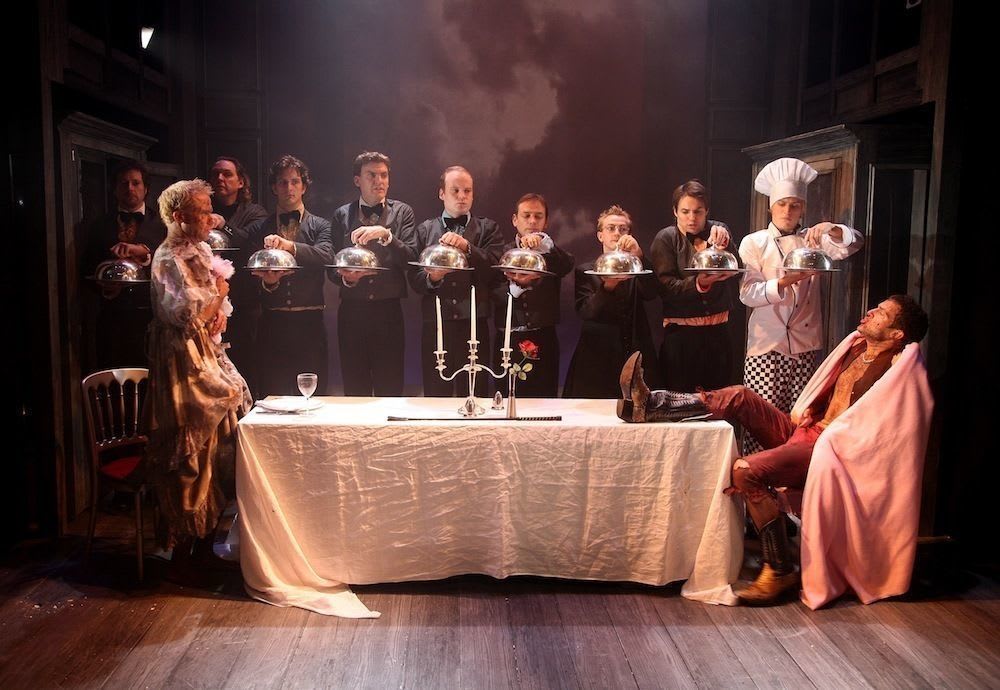 One of two plays brought by Edward Hall's all-male Propeller this week, there is no doubt that this is a "problem" play, however the nature of it is sometimes twisted to try not to jar too much with modern sensibilities.
Propeller, in fact, has chosen to emphasise some of the elements that are most problematic to us now, which makes for some scenes in act two especially that are more chilling and sinister than comedic.
All in modern dress, the framing device of the trick on Christopher Sly is set at Sly's apparent wedding, which looks like the later weddings in the play, and Sly is brought into the play that is performed for him as Petruchio.
Initially there is plenty of comedy enhanced by Propeller's usual playfulness with the text and additions of slapstick and live music played by the actors. Baptista's youngest daughter Bianca is being pursued by Hortensio and rich old neighbour Gremio, but her father will not allow anyone to marry her until her "shrewish" older sister Katherine is married—but all of the men who know her are frightened of her.
Enter Petruchio, who may be rather wild and unconventional but his family background is satisfactory and he is prepared to "tame" and marry Katherine. To add more Shakespearean confusion, another suitor for Bianca from out of town, Lucentio, gets his servant Tranio to pretend to be him while he pretends to be a tutor to get closer to his love.
There is lots of fun and energy, although the farcical elements of the Lucentio-Tranio strand of the story aren't as prominent and funny as they could be, played by Finn Hanlon and Liam O'Brien.
However there is no getting away from the fact that Petruchio, as funny, charismatic and entertaining as he is before the wedding in a superb portrayal by Vince Leigh, shows himself to be a violent bully towards his new wife. He "tames" her with what amounts to torture: beating her and depriving her of food, sleep, decent clothes and the company of her family, and he demonstrates her new obedience in a show of public humiliation at the end.
Dan Wheeler gives a bit of a post-punk, 80s look and feel to Katherine with her short-cropped, bleached blonde hair and Doc Martin boots—a touch of Cyndi Lauper perhaps. Arthur Wilson simpers as Bianca, Gary Shelford is the rather pathetic Hortensio, Chris Myles has a sharp-suited gangster look as Baptista, Ben Allen plays servant Biondello as a gormless teenager complete with headphones and John Dougall brings a bit of Kenneth Connor-style lasciviousness to Gremio.
It is all done stylishly and entertainingly, but the fact remains that beating and torturing a wife until she is unquestioningly obedient to her husband isn't as funny to us as it was to Shakespeare's audience. The way Petruchio changes from the life and soul of the party—his wedding suit consists of rather less apparel than is described by Biondello and certainly makes an impact—into a viscious bully in this production is shocking and may have something poignant and relevant to say about the way domestic abusers operate, but there isn't enough substance in this play on that subject.
But if you are studying this play or have an interest in seeing the moral problem that prevents it from being produced much now, this production makes this very clear and shocking, while giving plenty of laughs on the way.
Reviewer: David Chadderton