The Tempest
Thomas Adès, libretto by Meredith Oakes, based on the play by William Shakespeare
Met Opera on Demand
Metropolitan Opera House, New York
From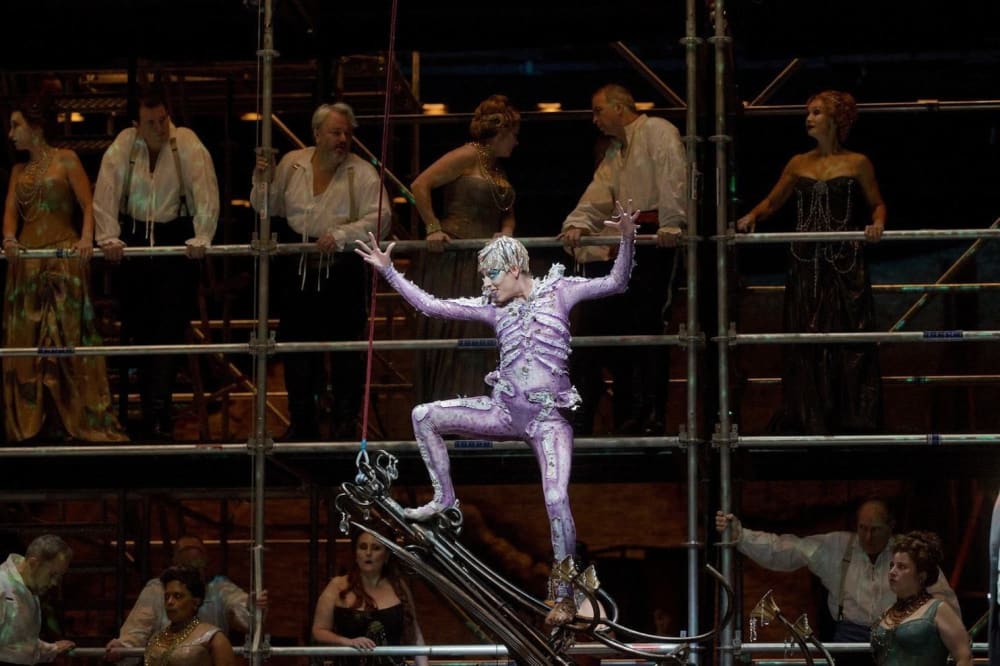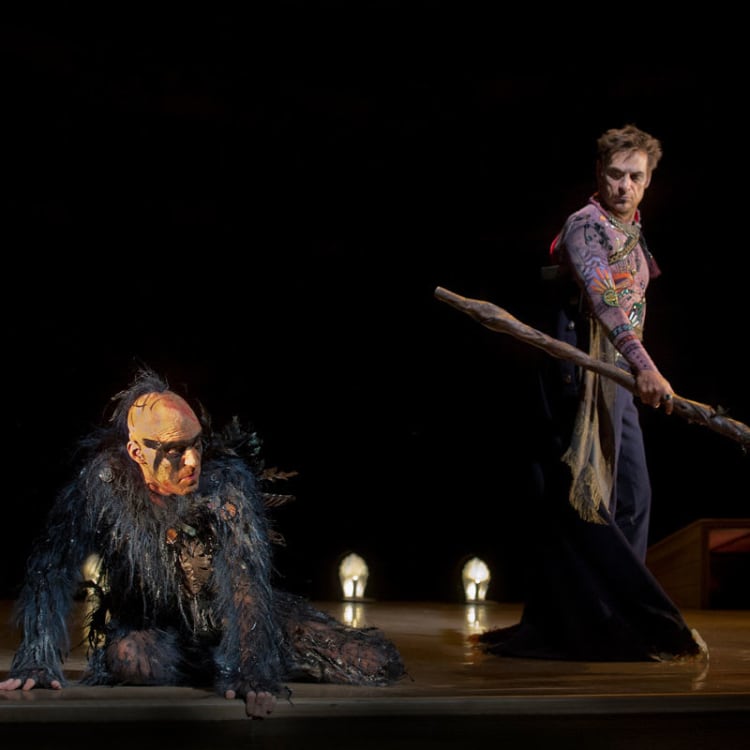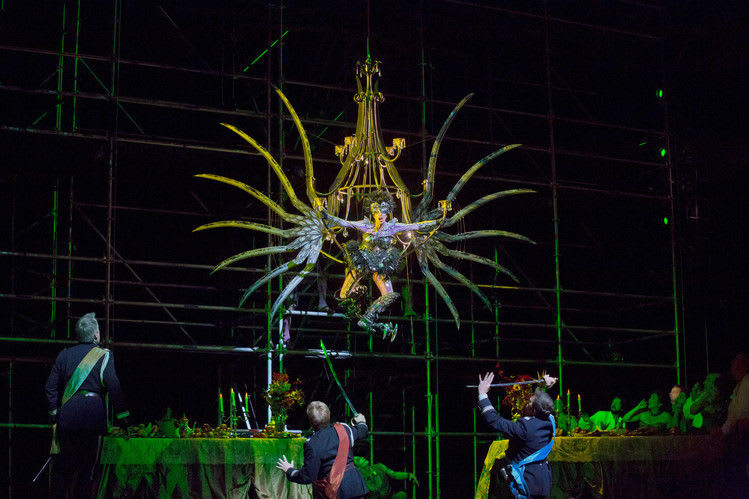 The Tempest, one of Shakespeare's most overrated plays, is often revived and rarely wholly successful. It has the most boring exposition. It is in fact so boring that Shakespeare checks three times to see if the audience is awake and listening.
What it does have is great arias and this has made it popular with actors. The verse, when Prospero renounces his magic ("Our revels now are ended") and when he describes the awesome feats he once performed ("Ye elves, of hills, brooks, standing lakes and graves"), is thrilling verbal music.
(NB. John Gielgud, who spoke dramatic verse incomparably, can be heard in a magnificent recording of his one-man show, The Ages of Man, based on George Rylands's Shakespeare anthology.)
Shakespeare's The Tempest is a Jacobean masque and Jacobean masques have elaborate scenery, music, song, mime and dance. The play has inspired many famous musicians. Thomas Adès is in a company which includes Purcell, Berlioz and Tchaikovsky.
Adès conducted the première of his opera at the Royal Opera House in London in 2004. His librettist, Meredith Oakes, took Shakespeare's text and modernised it into rhyming couplets, giving operagoers the essence rather than the poetry. The setting of "The isle is full of noises / Sounds and sweet airs" is particularly beautiful and one of the high points of a score which always feels so right for the play.
The role of Prospero was specially written for Simon Keenlyslide and he repeated his performance in Robert Lepage's production at The Met, New York in 2012. His whole body was covered in tattoos.
Lepage knew the play really well, having already directed eight different productions. In Montreal in the 1990s, the whole action took place in a rehearsal room and Caliban was played as a manic female punk-rocker with coarse voice, blackened eyes, hobnail boots and wearing a plastic garbage bag.
Lepage sets Adès's opera inside the auditorium and on the stage of La Scala, the most famous opera house in the world. The opening storm, thrilling musically and physically, has Ariel swinging on the chandelier.
The major surprise is that the Masque, which is already in Shakespeare's play, has been cut. There are no goddesses, no Iris, no Ceres, no Juno, no nymphs and no reapers. I was surprised how minimal a role was played by the sprites. The other surprise is that the shipwreck not only brings the king and his entourage to the island but also a huge chorus of survivors, Titanic in number.
In the Restoration period and right up until 1930, Ariel was almost always played by a woman. With a voice pitched at the upper limit of the soprano range, Audrey Luna's amazing Ariel is stratospheric. The pitch is so high you cannot hear the words and have to read the subtitles. (But at least she is not having to wear an ugly sci-fi costume and semaphore as the soprano had to do in London in John Caird's production.)
What works really well is the grief of King Alonso (William Burden) for the son whom he believes to be drowned. The music gives the role far more depth. Similarly, Isabel Leonard's Miranda, Prospero's daughter, is more mature than she is in the play and, in an interesting innovation, it is her love for Ferdinand (Alex Shrader) which breaks her father's magic art.
Gonzalo (John Del Carlo), the honest old counsellor, is no longer a butt for jokes but a man of real authority. Alan Oke's Caliban is too human to be a believable beast and Stephano (Kevin Burdette) and Trinculo (lestyn Davies) are not given the opportunities to be comic.
Adès gets rid of Shakespeare's moving epilogue and lets Caliban have the last word.
There are a number of ways of tapping into this opera and others at will. The Met Opera on Demand service offers annual ($149.99) and monthly ($14.99) subscriptions as well as a one-off payment ($4.99) for those who have limited time or only want to watch the occasional opera.
Reviewer: Robert Tanitch