The Tempest
William Shakespeare
Royal Shakespeare Company
Royal Shakespeare Theatre, Stratford-upon-Avon
–

Listing details and ticket info...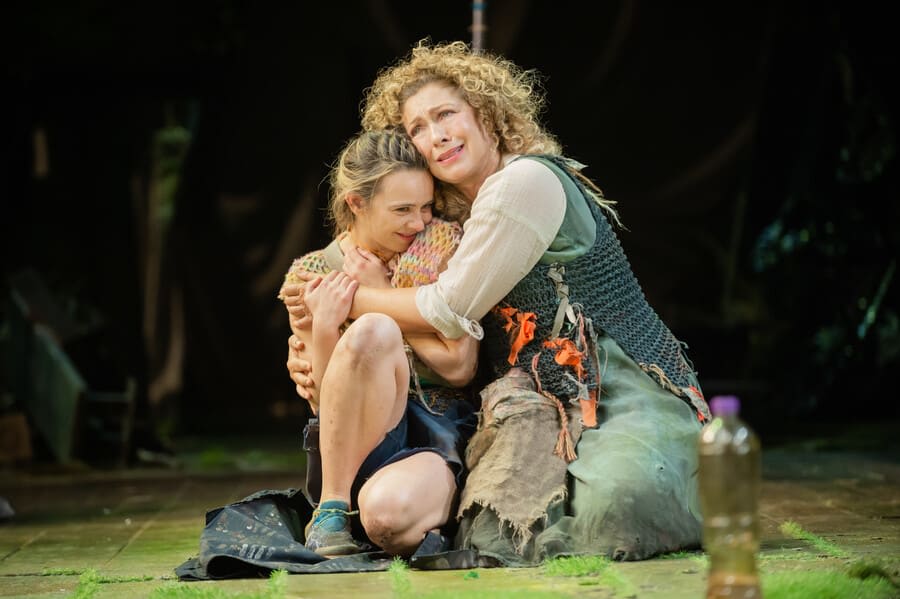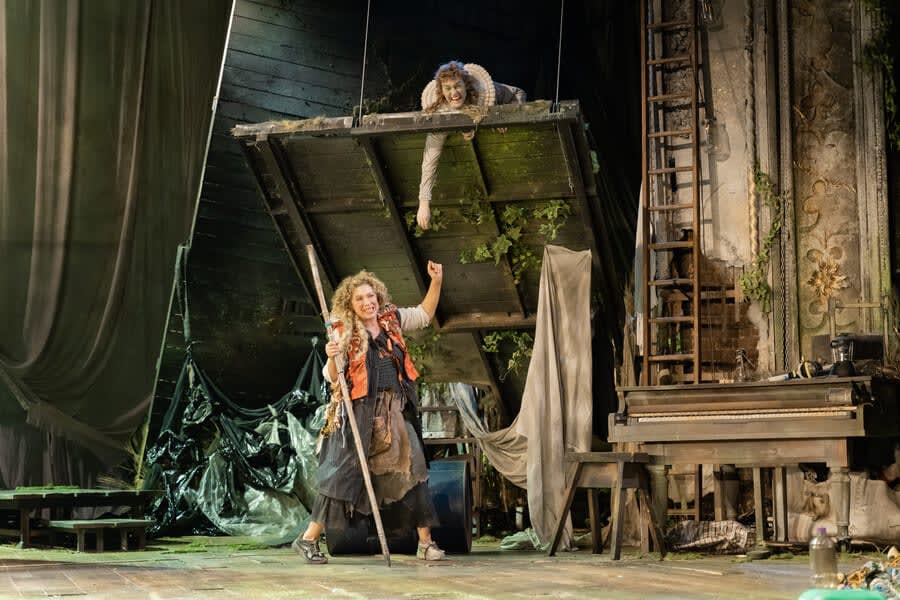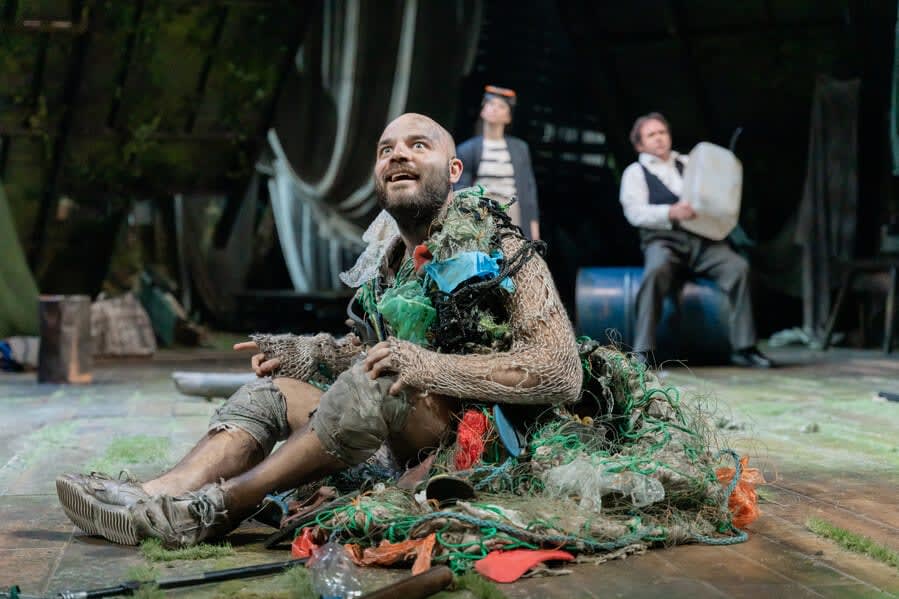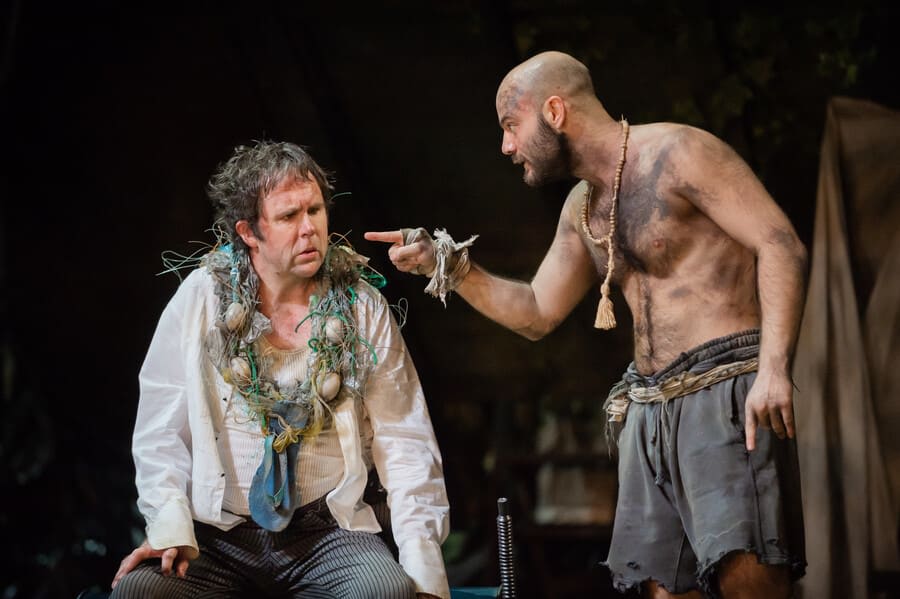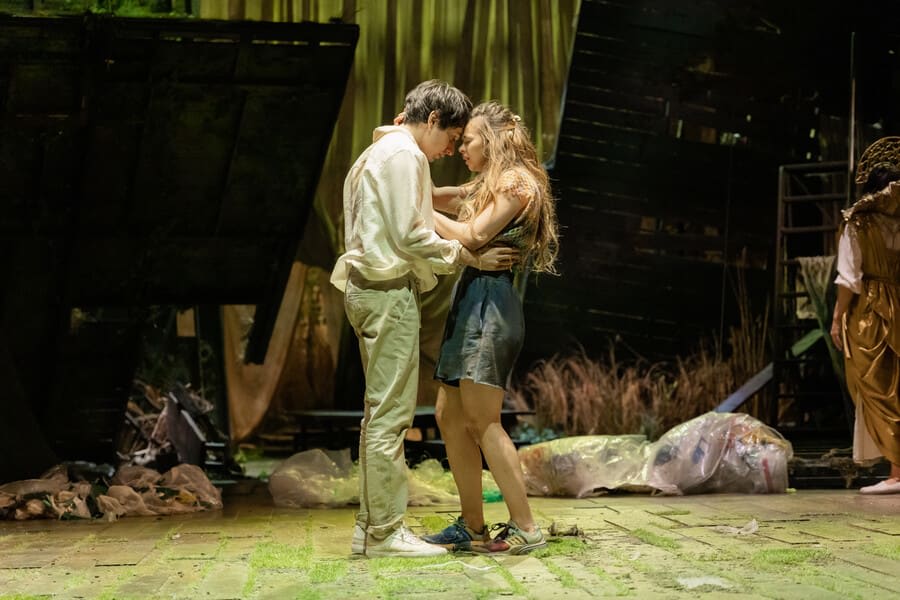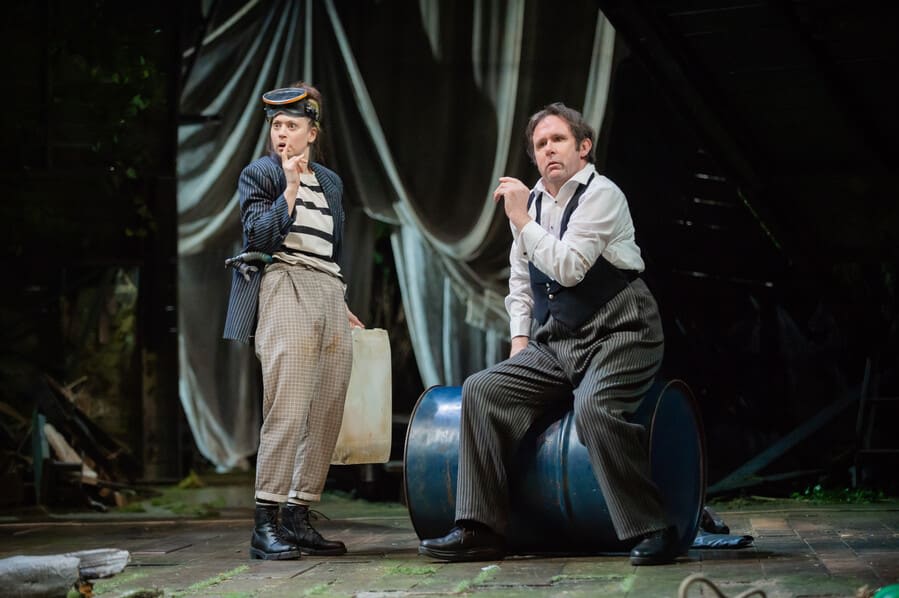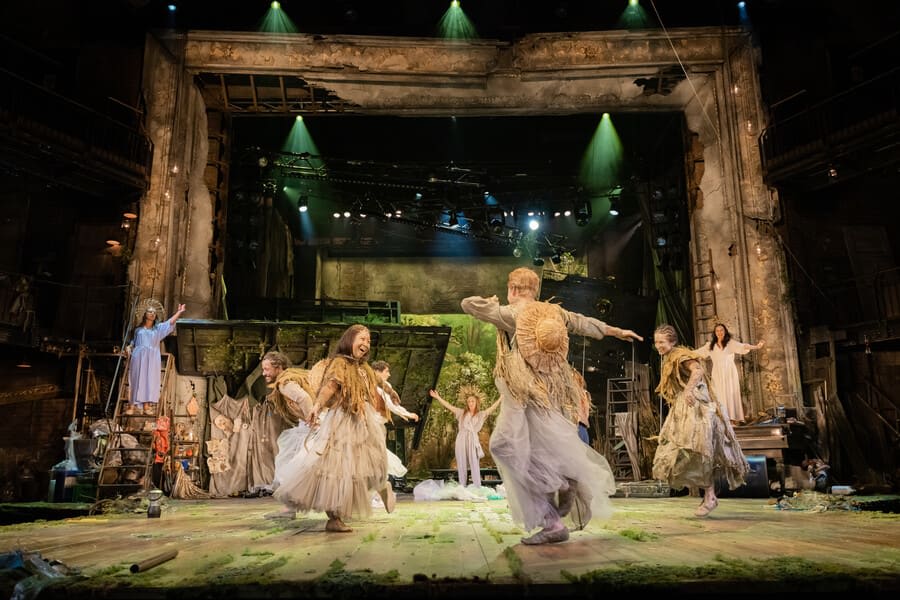 Prospero's isle is famously full of noises. In Elizabeth Freestone's production for our times, it is also full of detritus, as if all the jetsam and plastic waste of the oceans had been washed up on the godforsaken ecological disaster that was once an island paradise.
Prospero is played, perfectly justifiably, by a woman, and brilliantly so by Alex Kingston. Dressed in rags, living in squalor, she manipulates Peter De Jersey's shipwrecked King of Naples and his crew, having them twist uncontrollably to every turn of her magic staff.
Kingston is determined, angry, loving and vindictive, peremptory and fearful, a bundle of contradictions within a complex personality. She tortures Caliban, for no good reason, until daughter Miranda intervenes, getting her fingers burnt in the process.
Yet at mention of his name, she pauses, as if pinched by hypocrisy, having enslaved the creature just as his mother entrapped the fairy spirit Ariel.
The turning point of the production comes with the appearance of the gods Iris, Ceres and Juno, a scene I cannot remember being given such emphasis previously, if included at all. Their celebration of earthly abundance at the betrothal of Miranda and Ferdinand transforms the background of broken, ramshackle walls into a green arbour, and spells the end of Prospero's exploitation of man and nature. Hope springs like the seedling they bear away.
In productions of The Tempest I've seen over decades, Caliban has been granted ever more rehabilitation. British-Iraqi actor Tommy Sim'aan vituperates with the best of them, but it's clear that this Caliban is no fool, and that his dedication to the drunken Stefano and Trinculo—excellent character sketches by Simon Startin and Cath Whitefield—will serve his own ends as well as theirs.
That the island belongs to him, for all his sins, is evident as he finally scampers away through the trees, muttering in a language we do not understand. His native tongue is apparently shared by Heledd Gwynn's appealing Ariel, and that is not their only bond: for as Caliban extols the "sounds and sweet airs" of the island, she reaches out to him, as if in recollection of what came before colonisation.
A first-class cast includes Jessica Rhodes as a daisy-fresh Miranda, Joseph Payne as Ferdinand, her hop-along lover jumping across the stage in ropes tied around his ankles by Prospero, and Jamie Ballard as an insinuating, conscience-free Antonio.
In keeping with the interpretation of the play, designers Tom Piper and Natasha Ward put the show together on green principles, with a target of using 50% recycled and 65% recyclable production materials, even including trash in Juno's flowing robes. A first for a god, I bet.
Johanna Town's lighting effects are stunning, and the appearance of black-winged sprites to terrify Prospero's enemies is truly sinister.
The play lasts two hours 25 minutes plus an interval, but the time flew. And not only the time. At the end, the fearless Heledd Gwynn ascends into the flies, high above the stage, suspended only by a wrist bracelet, while reciting Ariel's closing speech. Oh brave new world, that has such people in't.
Reviewer: Colin Davison