The Tempest
William Shakespeare
Guildford Shakespeare Company
Stoke Park, Guildford
–

Listing details and ticket info...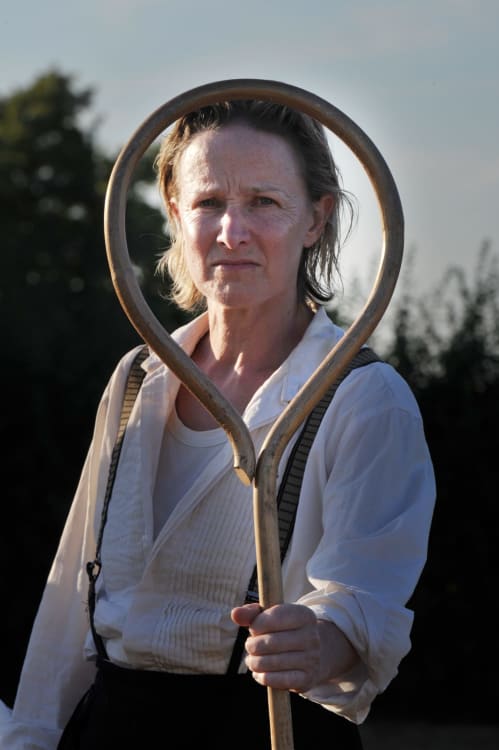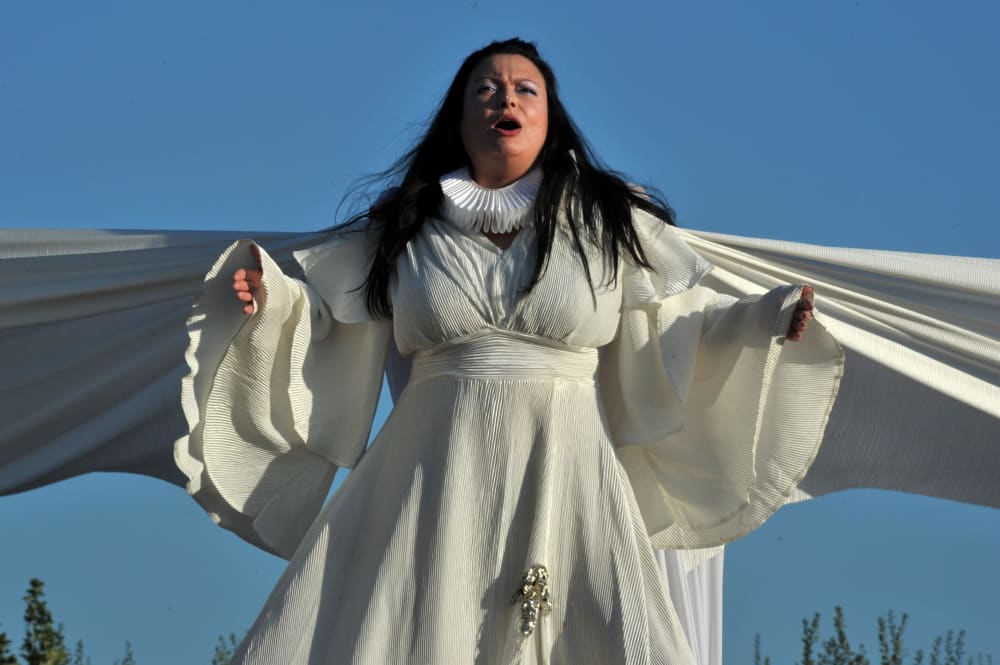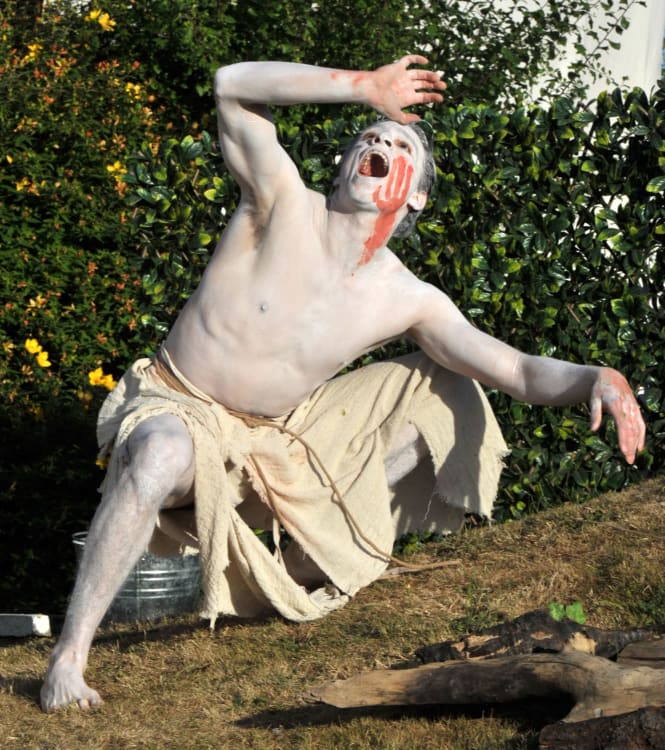 The Tempest marks Guildford Shakespeare's 50th production. Since the company burst onto Guildford's professional theatrical scene in 2006, they've created an array of site-responsive pieces ranging from the Castle Grounds and Law Courts to churches and even a former quarry. For this production, Prospero's island is spread out across Stoke Park and the promenade elements make full use of the beautiful surroundings, emphasising the assumed isolation of each of the characters.
This effective staging also splits the audience into groups, who each witness a character reveal while another group is simultaneously in a different part of 'the island' meeting other shipwrecked members of the royal court. Once everyone has rotated through the scenes, the audience is led towards Ferdinand and Miranda, reunited with the plot's love story and each other. As the interval nears and light begins to fade, Prospero's cell becomes the focal point, a physically sensible move but one that also brings the heart of the story back to her home and seat of power.
Much like A Midsummer Night's Dream, there is magic in the air during The Tempest but a much less playful kind. A story of betrayal, revenge, greed and tragedy, the tone is crueller, the events more orchestrated.
As Prospero, rightful Duke of Milan, Johanne Murdock is an imposing figure. With slicked-back hair and fitted suit, she exudes power, urgency and confidence. Occasionally gruff with the audience but fittingly tender with her daughter Miranda (Dewi Mutiara Sarginson), she holds the action and audience in the palm of her hand. However her tone may soften elsewhere, she is imperious and rough with Caliban, her slave—his status accentuated by magical manacles. In this difficult role, Daniel Krikler excels with every lithe movement and practised word. Subservient but brimming with spite, he treads a delicate line bringing subtle menace but also vulnerability.
Bringing lightness to the regal family drama, Annabelle Terry creates a spirited Trinculo (with appropriately extravagant Italian accent) and her scenes with Rosalind Blessed (playing both Stephano and Ariel) bring some chuckles to an otherwise brooding evening. Similarly, Dewi Mutiara Sarginson and Benjamin Aluwihare sweeten the mood, earnest but avoiding the temptation to be drippy.
While in her last role as Titania her fairies could not be seen, Johanne Murdock's magical aides are visible throughout this production, a constant reminder of the power of the island and Prospero's control of it. Credit to the cast for some presumed quick changes in this regard.
Caroline Devlin's vision is clear and bleeds into every aspect of this production, Neil Irish's set and costumes beautifully enhanced by Matt Eaton's soundscape.
While The Tempest may not be as universally loved as the frothier A Midsummer Night's Dream, it is a perfect accompanying piece for GSC's 2022 summer season—complex but ultimately still providing a happy ending demonstrating that love prevails.
Reviewer: Amy Yorston