The Tempest
William Shakespeare
Watermill Theatre
Watermill Theatre Newbury
–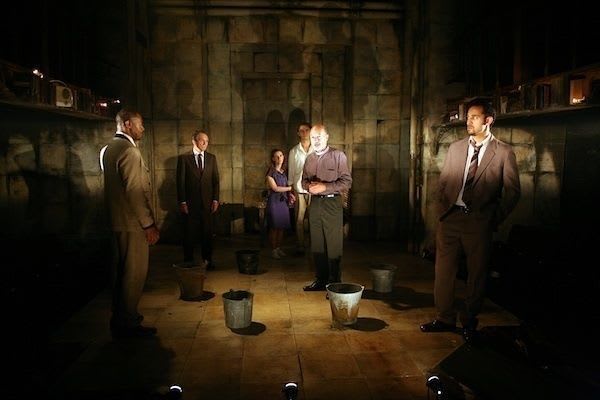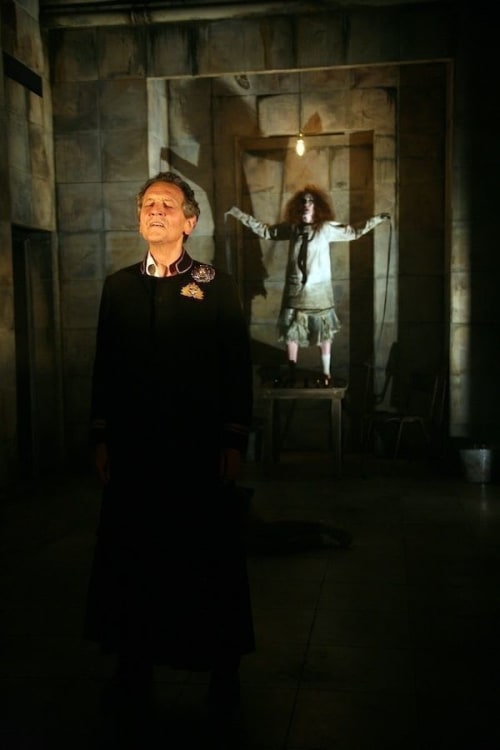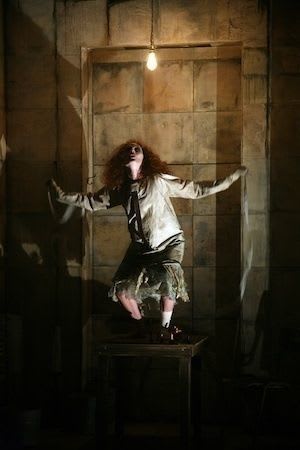 Director Paul Hart's bold, modern-dress production of The Tempest is sheer magic and he is blessed with a talented cast of actor-musicians who bring a vibrancy and a beguiling interpretation to this tale of betrayal, power, isolation and revenge.
Jemima Robinson's striking design substitutes a damp, clammy, tiled room with rusty pipes, crackling radios and cluttered rows of books for the mysterious island surrounded by the ocean.
Steve Mayo has created a rich soundscape including extracts from the weather forecast building up to the tempestuous storm scene. Olly Fox's exuberant music adds depth and is skilfully played by the actors.
Edited by Ben Crystal and Paul Hart, the whole production questions whether the magical characters are real or part of Prospero's mind, which adds an intriguing dimension to Shakespeare's play.
Michael Hadley is a splendidly powerful and mystical Prospero, the rightful Duke of Milan, who has been usurped by his brother Antonio (Stephen Finegold). He has been marooned on the island for the past 12 years with his daughter Miranda, the delightful Greer Dale-Foulkes, and is determined to reinstate her to her rightful place.
Prospero controls the island with his supernatural powers and has enslaved the sprite Ariel, the excellent Aoife McMahon, who is, alarmingly, wearing a straitjacket to carry out his mystical charms. Tim Chipping brings a rustic, debauched interpretation to the character of the much exploited and maltreated Caliban.
When Prospero's brother Antonio and his entourage of Alonzo the King of Naples (Jeff Alexander) his brother Sebastian ((Eamonn O'Dwyer) together with the amicable cleric Gonzalo (Johnson Willis) and Iris (Jessica Dyas) sail near to the island, Prospero conjures up a storm and is determined to wreak his revenge as the boat is shipwrecked.
Also landing on the island and providing some wonderful comic moments are James Allen as Stephano and Tarek Merchant as Trinculo. Caliban discovers them and thinks they are Gods with hilarious results.
When the attractive Ferdinand (Jonathan Christie) meets Miranda, he instantly falls in love with her, but Prospero forces him to undertake arduous tasks in order to prove his troth.
There is some reconciliation at the end of the play that is reputed to be Shakespeare's last and that Prospero's final speech was his farewell to the stage. I'm sure the Bard would have approved of this fine production.
Reviewer: Robin Strapp