The Three Musketeers
Le Navet Bete and John Nicholson
Le Navet Bete and Exeter Northcott Theatre
Exeter Northcott Theatre
–

Listing details and ticket info...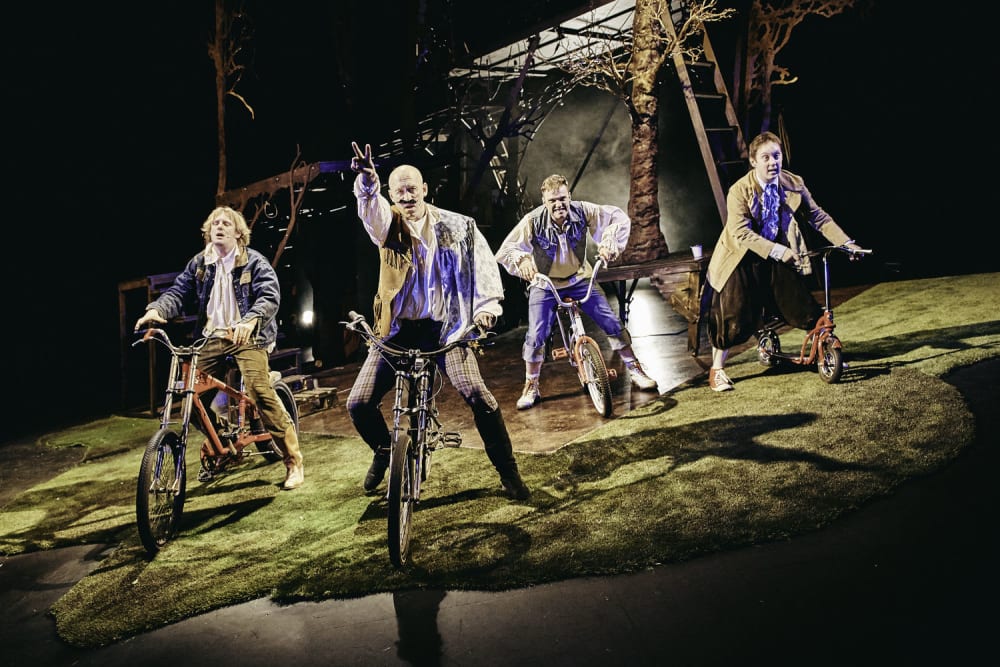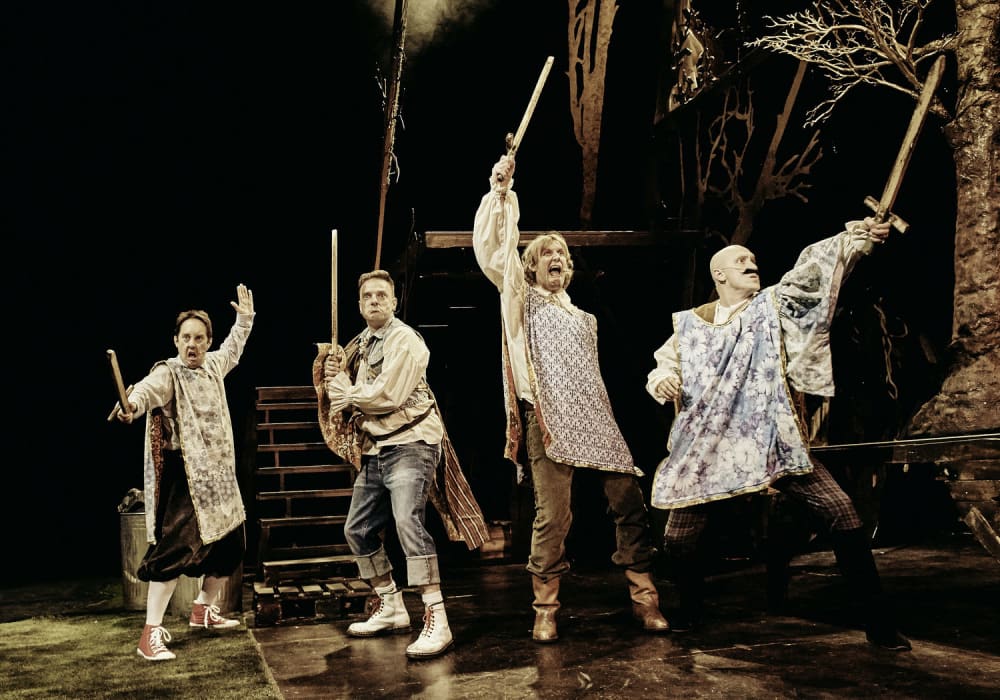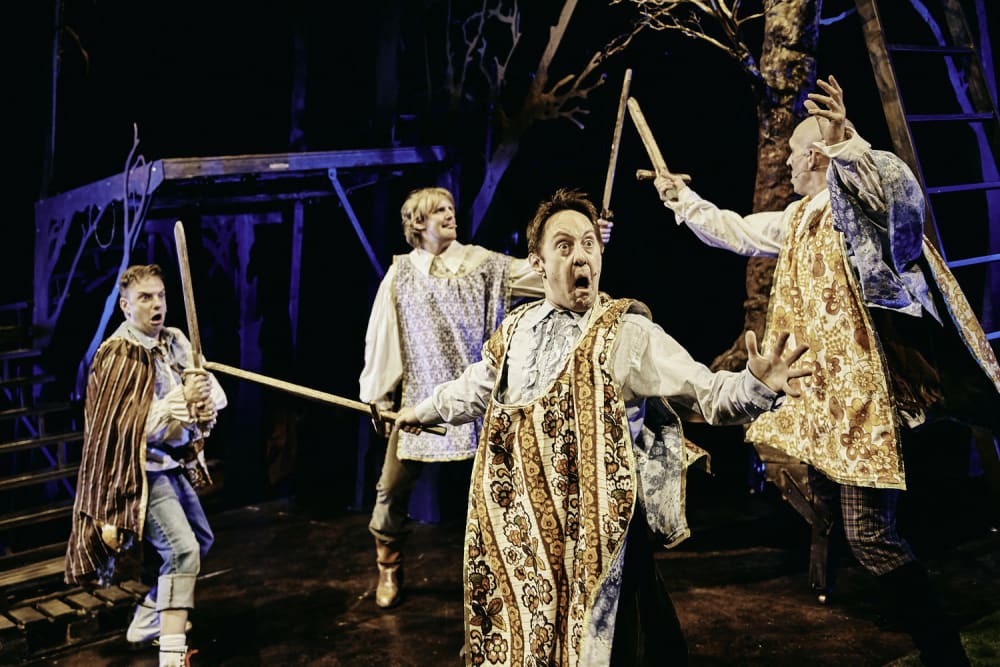 Le Navet Bete returns to Exeter Northcott with their own version of Alexander Dumas's The Three Musketeers.
Set in early 17th century France, in the court of Louis XIII and Queen Anne of Austria, plots and jealousies abound as the scheming of the King's chief minister, Cardinal Richelieu, risks causing royal scandal.
It's a perfect backdrop for Exeter-based Le Navet Bete to put together their own version of this classic story. Adventure, gallantry, noble bravery and a little bit of seduction and intrigue along the way should fit this local foursome like a musketeer's glove. Even the three musketeers, famously four, is just the right number for this comic group made up of Dan Bianchi, Matt Freeman, Al Dunn and Nick Bunt. Although of course there is much doubling up of roles, involving some quick costume changes. Or, if there isn't time, just a wig change will do.
A huge, three-storey set by Touching the Void designer Ti Green dominates the entire stage area. Almost like a tree house, three short flights of steps twist their way between elevated platforms. Much of the action takes place at the base level below the branches, while the court scenes are at the top and the leaves cleverly become the gilded filigree details of the royal apartments.
Despite the promising premise, this production doesn't really take off. This hugely talented group miss the opportunity for their own brand of very physical comedy to work. There are some very funny moments but on the whole the comic material seems very thin. Fight scenes and verbal exchanges need to be so much tighter to keep the energy levels high. The comic foursome switch between roles but repeat the same jokes, which gets rather repetitive.
On the whole, it's a rather disappointing, drawn-out evening. This company can produce some of the very best physical comic theatre and there are a few moments when it comes together brilliantly but sadly not enough.
Reviewer: Joan Phillips