The Three Seagulls
Based on adaptations of The Seagull by Christopher Hampton, Anya Reiss and Stupid Fucking Bird by Aaron Posner
Bristol Old Vic Theatre School
Bristol Old Vic
–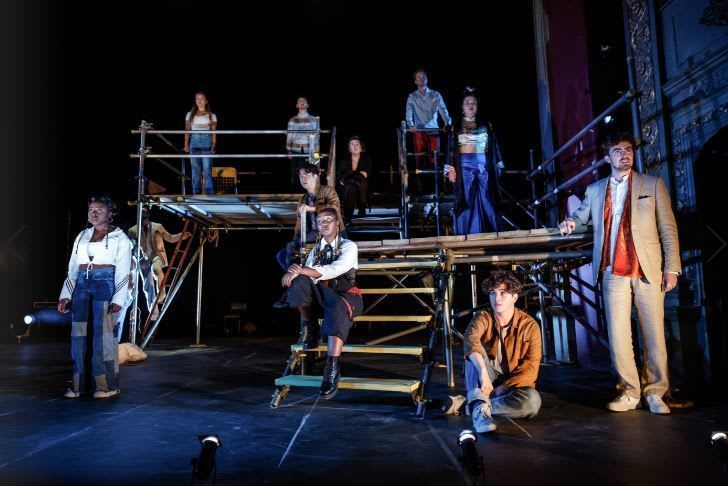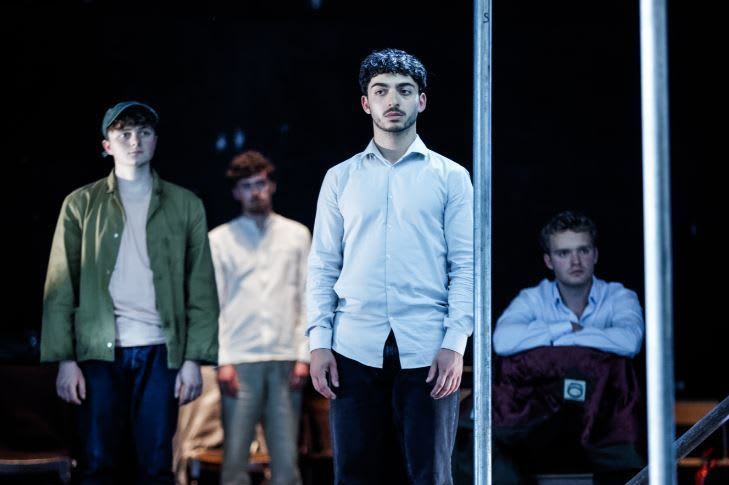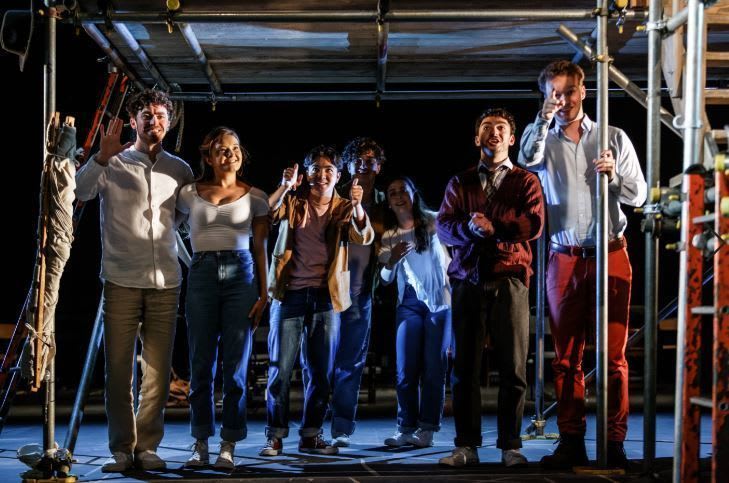 Described in the programme notes as an "entirely new way to experience theatre", Sally Cookson's (Monster's Calls, Peter Pan) The Three Seagulls is certainly a daring and exciting take on Anton Chekhov's The Seagull.
Hampered by COVID-19, with self-isolation and social distancing proving a challenge even for Cookson's experience, the students at Bristol Old Vic Theatre School weave three adaptions of Chekhov's work into one all-encompassing piece. Quite the undertaking.
We get a construction of Anya Reiss's "teenage-riot" 2014 adaptation The Seagull, Christopher Hampton's "edgy" 2008 taking of The Seagull and Aaron Posner's "darkly funny and contemporary" version Stupid, Fucking Bird. Cookson keen then for a challenge during lockdown.
Chekhov's late 19th century romantic tragedy is told through four characters: the budding writer Konstantin, his declining actress mother Irina, the ingenue Nina and famous author Boris Trigorin. The ensemble takes it in turns to portray each character—the exception being Tessa Wong as Irina.
Modern takes can sometimes be hit or miss. But from students who are about to graduate, we are treated to a rousing showcase. With elaborate and timely musical numbers to foul-mouthed comedic barbs, the hour and 45 minute production flies by.
Genuine laugh-out-loud moments are consistent. From Dewi Wykes breaking the fourth wall as Konstantin to the back-and-forth vehicular spat between Wong and Charlie Hall, it is truly funny without ever pushing it.
Wong's portrayal as the Norma Desmond-like diva is astoundingly good. But individual performances are not why this succeeds; it is the ensemble effort that really makes this shine. Theo Spofforth as Sorin, Michael Drake as Trigorin, Lionelle Nsarhaza as Masha and Issam Al Ghussain as Medvedenko display starlet qualities, to name just a few.
A well-known and much-repeated sporting analogy could be applied to this cast. "You are only as fast as your slowest player"—and not one graduate lets the side down. There is exemplary movement throughout and barely a step misplaced. They are certainly ready for the professional world.
Credit must also go to the costume design team, led by Maria Terry, as they allow the portrayals between actors and characters to intertwine seamlessly (pun unintended). This is supported by a smart three-level stage, designed by Cat Fuller, to provide the 14-person ensemble enough freedom to stand out.
If this is indeed an experiment, then it cannot be missed. It will not disappoint. Congratulations to 2021 finalists; it is highly unlikely this will be the last time this reviewer sees you in action.
Reviewer: Jacob Newbury