The Time Machine: A Comedy
Steven Canny and John Nicholson
Original Theatre in association with New Wolsey Theatre
Theatre Royal Bath
–

Listing details and ticket info...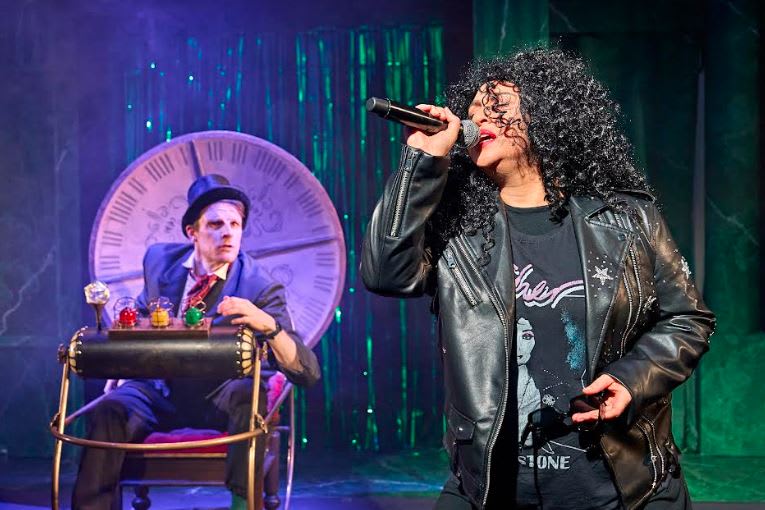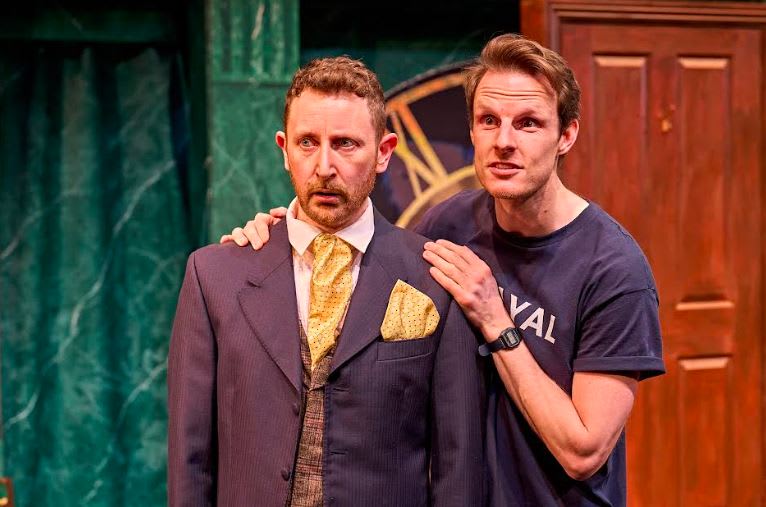 The Time Machine: A Comedy sees the creative team behind 2021's The Hound of the Baskervilles reunite, with a talented, all-energetic trio taking on another classic piece of British literature.
The source material, which is loosely used at best, derives from H G Wells's 19th-century novel which put time travel on the map. At the time of publication in 1895, it was Wells's first major success and touched upon themes that hadn't been tackled, let alone thought up, previously.
What unfolds can be best described as a story of two halves. A local theatre group, which includes Wells's great-great-grandson Dave (Dave Hearn), are looking to put on a performance of The Time Machine but become entangled in dramatic circumstances after discovering some of the author's heirlooms—including the time machine itself. However, to avoid fatal repercussions from the future, Amy (Amy Revelle) and Michael (Michael Dylan) are faced with a challenge to keep one of them alive, but time is running out.
While there's a lot of these types of comedies springing up, it's hard to argue with the fact they make for an enjoyable watch. And here, John Nicholson and Steven Canny—under the direction of Orla O'Loughlin—ensure a different spice to the genre, especially after the interval.
The margin for error is tiny, especially when interactions with the audience become key to the narrative pushing through. Not only does the cast require a high degree of improvisation, but the tempo is wickedly fast and needs the threesome to stay with the pace.
In just over a couple of hours, gags show no signs of halting and, by the end, they have the audience in the palm of their hands.
Hearn, a founding member of Mischief Theatre, brings all his tumultuous experiences from the farcical comedy troupe to the stage here. And it is the same chaos that we've come to expect from Mischief-inspired productions of late. While on the surface it might appear simply as unrelenting silliness, it is seriously well-constructed mayhem, filled with meta-comedy, participative shenanigans and wheelbarrows' worth of hilarity. Supported superbly by Revelle and Dylan, the trio are faultless and deliver a symbiotic onslaught on the comedic senses.
A template has been set by Original Theatre, and indeed the combination of Nicholson, Canny and O'Loughlin have a way to bring a classic piece of literature and turn it into an absurdly entertaining farce. As long as they keep things innovative and crisp, this formula has legs in it yet.
Reviewer: Jacob Newbury