The Tin Drum
Günter Grass adaptated by Oliver Reese
The Berliner Ensemble
The Coronet Theatre
–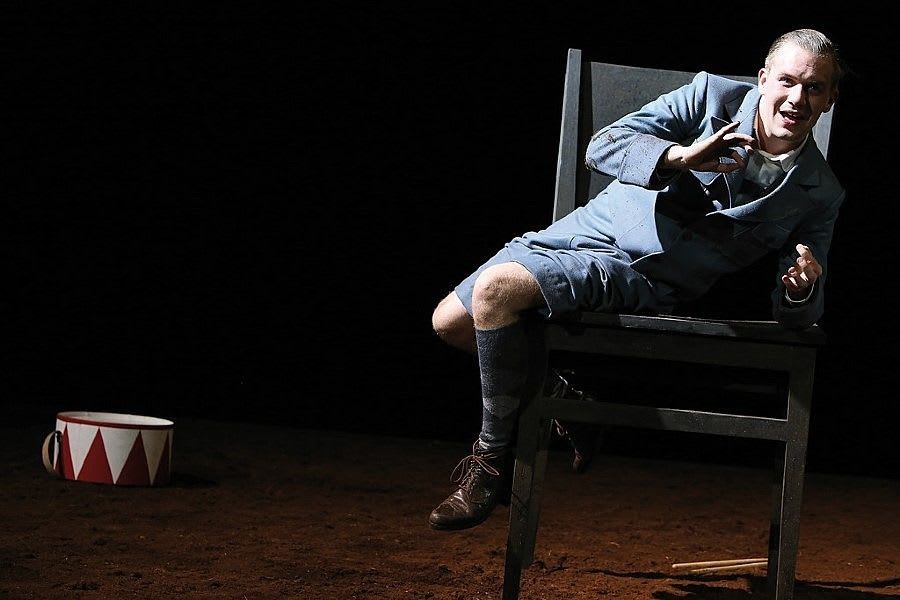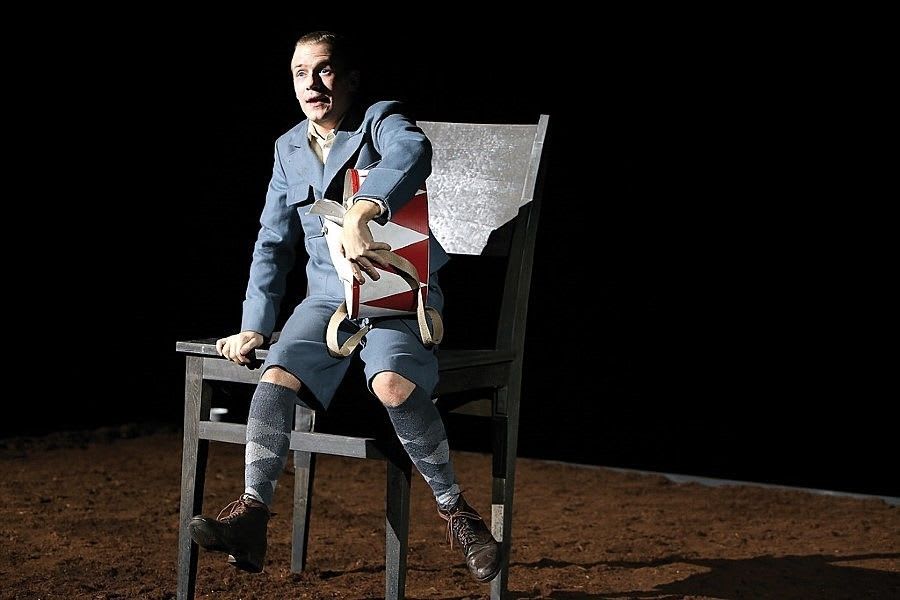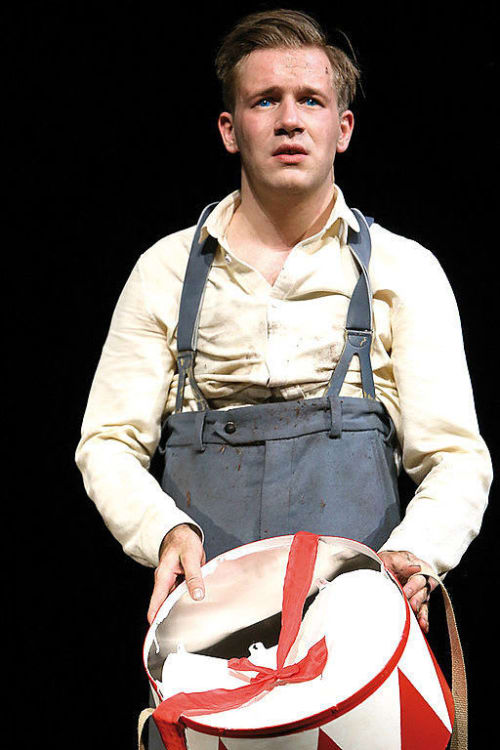 The dramatisation of the novel The Tin Drum, depicting a self-centred child who refuses to grow up and causes havoc among those around him, could easily be a story of Donald Trump or Boris Johnson. But the character Oscar and the novel itself is believed to be a metaphor for a German bourgeoisie that walked merrily with Adolf Hitler into world disaster.
The monologue in German, with English surtitles, performed by Nico Holonics and running at just under two hours dispenses with the novel's opening in which he is "an inmate of a mental hospital", but takes us through his birth, his involvement in the death of his parents, a sexual contact with the woman who later becomes his stepmother and his encounter with the odd gathering of Nazis. To the irritation of others, he constantly exerts his presence with the banging of a tin drum and the breaking of glass with a piercing note of his voice.
Oscar in his shorts, with a pale face from which occasionally he extends his huge tongue, could be an escapee from a late 1990s play from the "In Yer Face" period. He roams about the stage and at one point stands like some malign creature on an enlarged version of a chair.
If all this suggests a mood of horror, it is softened by humour, some of which has nothing to do with the book. He asks a woman on the front row for her name and then sometimes speaks to her directly by name. Emptying a bag of sherbet onto his hand, he encourages the front row audience members to dip their fingers into the powder and taste the strange substance. Eventually, to save time, he empties the remains onto someone's lap.
It's a stylish, distinctive performance, but the surtitles don't convey the singular features even in translation of the writer of the novel, and the smiles on the faces of most of the audience most of the time suggest they didn't find this an unsettling performance. The political implications for which it is famous also seem lost in history, though of course if we presented Oscar as Donald Trump, that would no doubt have been lost in laughter.
Reviewer: Keith Mckenna