The Titfield Thunderbolt
Philip Goulding based on the screenplay by T E B Clarke
Tabs Productions and Rumpus Theatre Company
Pomegranate Theatre, Chesterfield
–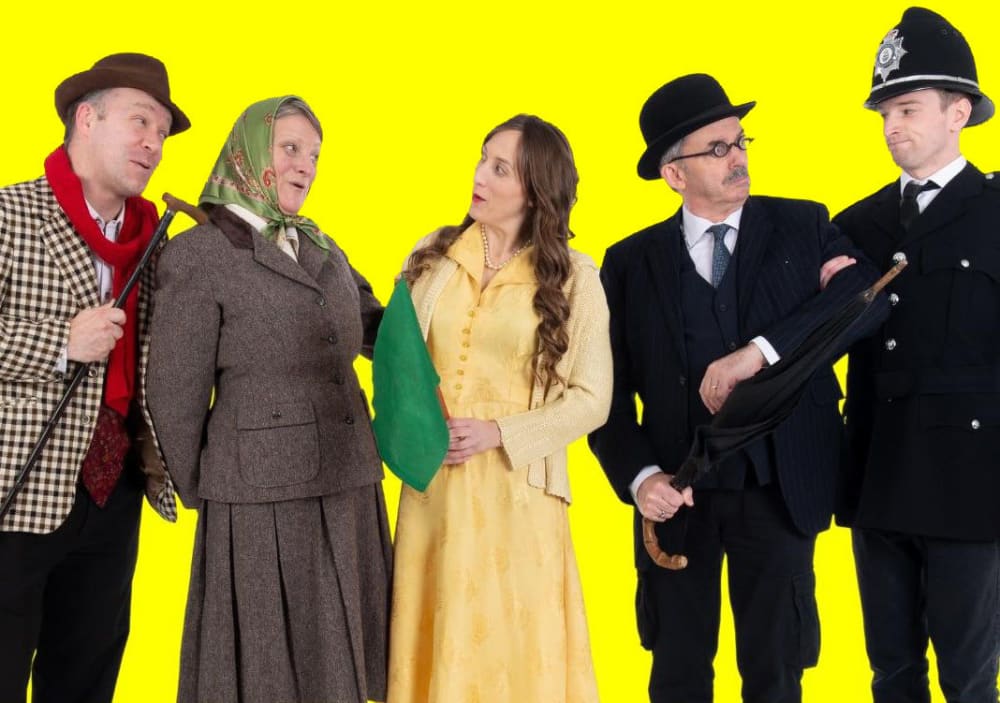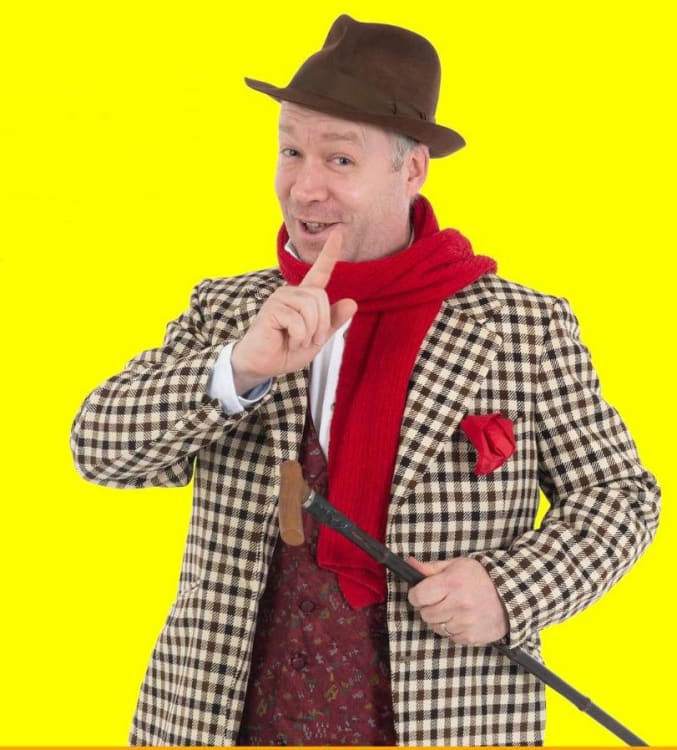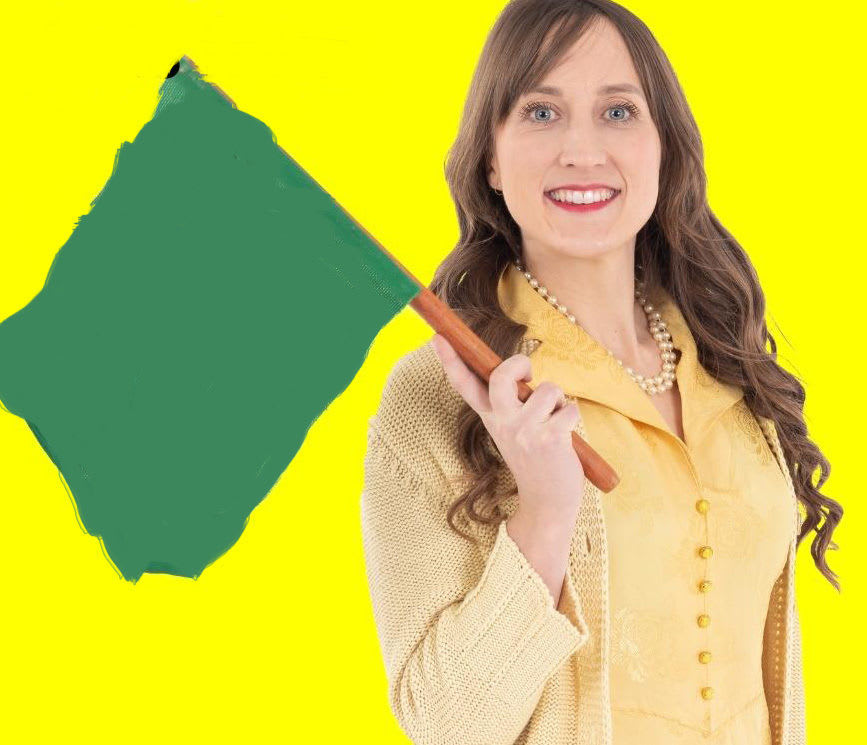 The Ealing comedies are regarded as classics among film fans, comprising hilarious offerings such as The Ladykillers, Passport to Pimlico and Kind Hearts and Coronets.
Another that is a favourite with some people is The Titfield Thunderbolt which was a 1953 film featuring Stanley Holloway and John Gregson.
Philip Goulding turned T E B Clarke's screenplay for The Titfield Thunderbolt into a stage play. His other adaptations include Compton Mackenzie's Whisky Galore and Nikolai Gogol's The Government Inspector.
Now Derbyshire companies Tabs Productions and Rumpus are presenting The Titfield Thunderbolt as the second in a three-play spring season at Chesterfield's Pomegeranate. The play chugs along rather than racing with the speed of an express train.
The plot involves British Railways aiming to close the branch line between Mallingford and Titfield because it is losing money. Desperate villagers exploit the 1947 Transport Act and decide to run it themselves—with a train resurrected from a museum.
They have not only to cut through the red tape put in their way by the Ministry of Transport but also face sabotage from a family running a rival omnibus service.
Five actors play more than a dozen characters in The Titfield Thunderbolt. On the evening I saw it, the production was full of gentle humour; raucous laughter was rarer than a tasty sandwich from a railway tea bar.
Despite that, there are some admirable performances. Karen Henson is delightful as posh, indomitable Lady Edna Chesterford. David Gilbrook brings a boyish glee to the role of Sam Weech, the vicar whose dreams come true when he is allowed to drive the train.
David Martin shines as both Valentine, the wealthy villager who gives his financial backing on condition that there is a bar on the train, and Crump, the bus driver whose attempts to stop the railway become increasingly foolhardy.
Chloe Thorpe is effervescent as Joan Weech who uses every means possible to ensure the train runs to time. And Christopher Brookes shows he has no problem bringing something different to a variety of roles.
Director John Goodrum gets the most out of his cast and does a first-class job on effects which bring the train to life.
Unlike the first play in the season, Ray Cooney's farce Funny Money, The Titfield Thunderbolt has not stood the test of time. In fact the funniest moments come when the dialogue refers to characters who are not on stage because actors are doubling up.
The film The Titfield Thunderbolt, I was astonished to learn, was not considered one of the best Ealing comedies: the studio boss expressed dissatisfaction with it, believing the film did not match up to the script. The same could be said of the play: the actors did their best with it but I was not chuffed to bits and it seems The Titfield Thunderbolt may not be on the right track with some of today's audiences.
Reviewer: Steve Orme