The Toad in the Hole
Simon James
Barons Court Theatre
–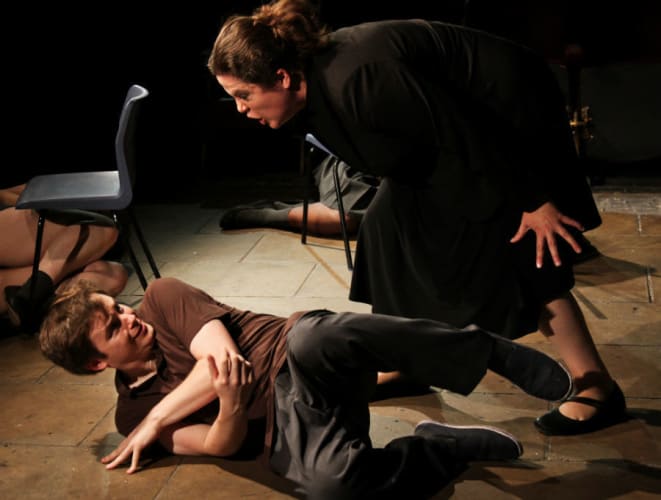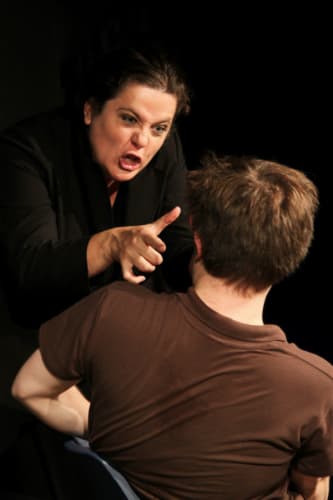 The primary school teacher Miss Bailey (Clare Woodward) just wants to organise her class into "learning groups." That's what she tells the children in Simon James's play. And since they have just been taught about "minibeasts", why not give each group a connected name.
But this hasn't been organised around friendship groups so the three friends Butterfly (Valerie Antwi), Moth (Nicola O'Keeffe) and Worm (Tom McNulty) find themselves in different groups and becoming preoccupied by the implication of the arrangements.
They soon realise it is a hierarchy in which Butterflies are top and Worms are on the bottom.
"Welcome to drool school," says Worm who points out that worms have no eyes and can't fly like moths and butterflies.
Friendships become strained and at least for Matilda, a child we hear about but never meet, there is a disengagement that gets her shifted down the group hierarchy from Butterfly to Worm.
However, Butterfly's father takes to this emphasis on hierarchy and even arranges for his daughter to be transferred to the Grange, an expensive private school.
The fear of failure that comes with this set-up distorts even the teacher's behaviour. When a too eager student points out that she has wrongly identified a word as a metaphor when it is in fact a simile, she reacts with a terrifying defensiveness and a later misguided decision to designate the cupboard as the negative zone, a place where the children can express their "negative feelings".
This is a gentle compassionate play but it does have a chilling moment in that darkened cupboard.
The actors playing children are believable without the exaggerations that are sometimes used to convince us that adults are really children.
Early sections of the play can feel slightly over-extended and obvious, but overall this is a thoughtful, watchable show that draws attention to the unnecessary misery inflicted on the young by the obsession with competition in schools.
Reviewer: Keith Mckenna