The Tongue Twister
Luke Walker
24:7 Theatre Festival, New Century House, Manchester
–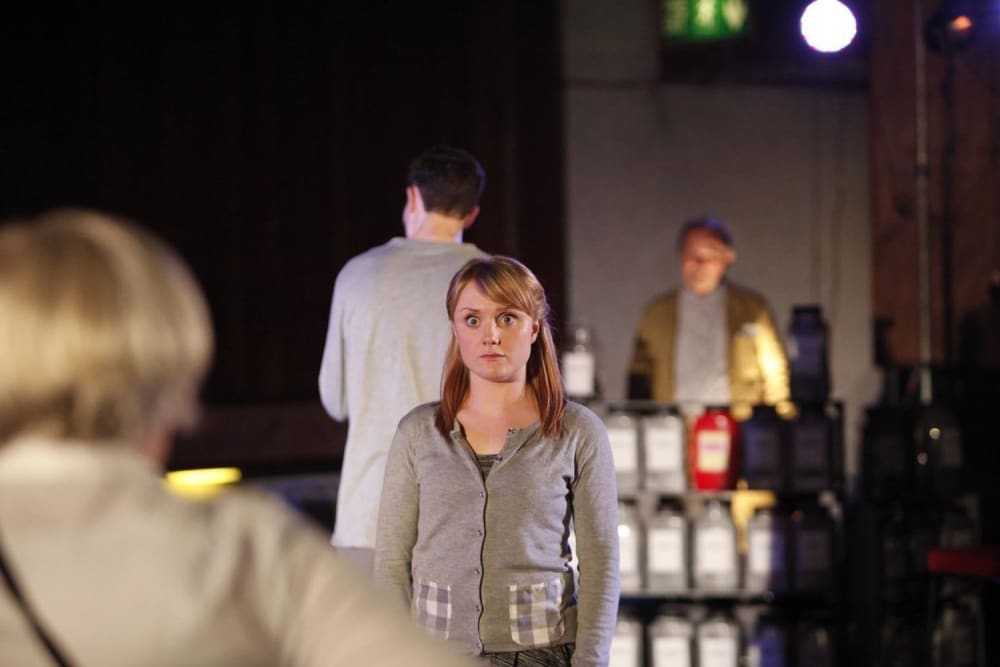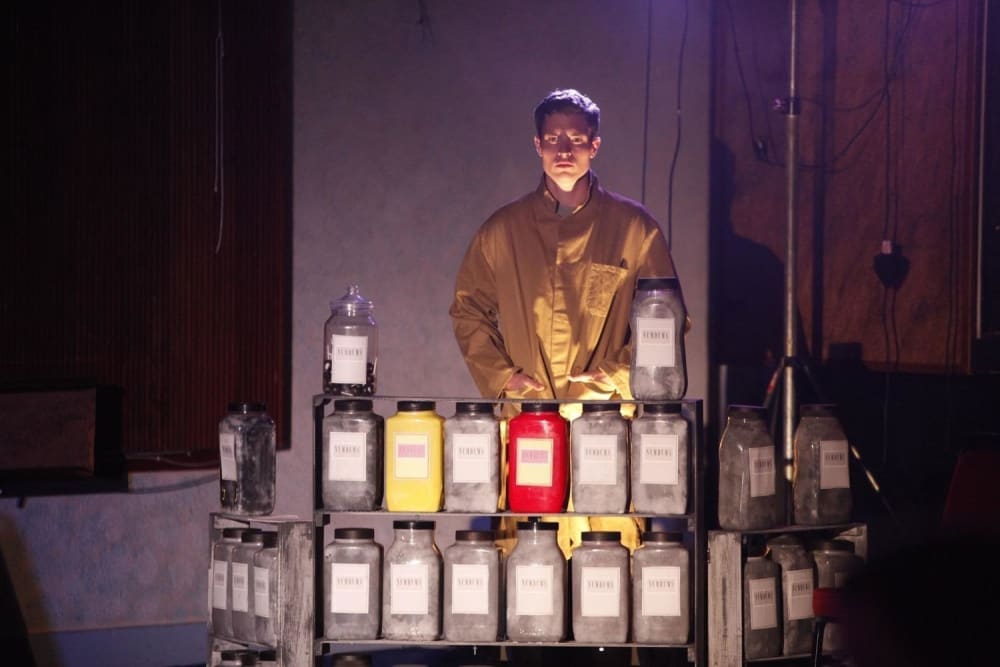 Writer Luke Walker has had a close association with 24:7 for some years; this is his third play in the Festival as a writer and he has also appeared in a couple of others as an actor.
The Tongue Twister is this year's "family friendly" show, an idea that 24:7 has toyed with a couple of times before. These are designed to appeal to younger theatregoers and have a regular 2PM time slot, whereas the other plays have a different time slot each day.
Walker likes playing with language to the extent that the title does not refer to the hard-to-say rhymes but a "bogeyman" character who will twist off the tongue of anyone caught speaking rhymes, something banned in this place. The rule is kept by Miss Primer, a teacher and grandmother to Jemima, who preaches that mathematics and logic are essential but language is of no use.
Old Timer is the man who keeps the sweet shop but he is also an example to others as he never speaks because, the story goes, the Tongue Twister got him. He only sells one sweet, a grey lolly that only comes in one flavour.
Into the grey world of Jemima and her friend Klymer comes new boy Plug, who doesn't know about any of these rules and finds them as odd as we, the audience, do. Of course his presence splits the world apart as he starts to question these strange laws and customs.
This piece begins as a lively, dynamic piece under Alyx Tole's imaginative direction, enhanced by Andrew Whitehead's quirky recorded music, that could indeed appeal to all of the family without in any way being solely a children's show. This is helped by some lovely, energetic performances from Josie Cerise as Jemima, Remmel Dawodu as Klymer and Jack Dearsley as Plug, with good support from Leo Atkin as the sinister Old Timer and Ruth Evans as Miss Primer.
However, around halfway through, it gets a bit bogged down in over-explaining the details of the rhyming laws, Miss Primer's history with Old Timer and other complexities of the plot and world of the play. Here it becomes very static and a bit confused with none of the liveliness of the opening. I found my attention drifting from time to time, so I don't think a young child would follow much of this.
The pace picks up again by the end to give a nice lively finish to a piece that is certainly worth seeing. There's plenty of humour and some rhymes to cringe at in a piece that I'm sure will have a promising future with a bit of reworking.
Reviewer: David Chadderton