The Toyboy Diaries
Music & lyrics by Andy Collyer, book by Simon Warne &. Wendy Salisbury, based on the bestseller by Wendy Salisbury
Aria Entertainment and Hope Mill Theatre
Hope Mill Theatre
–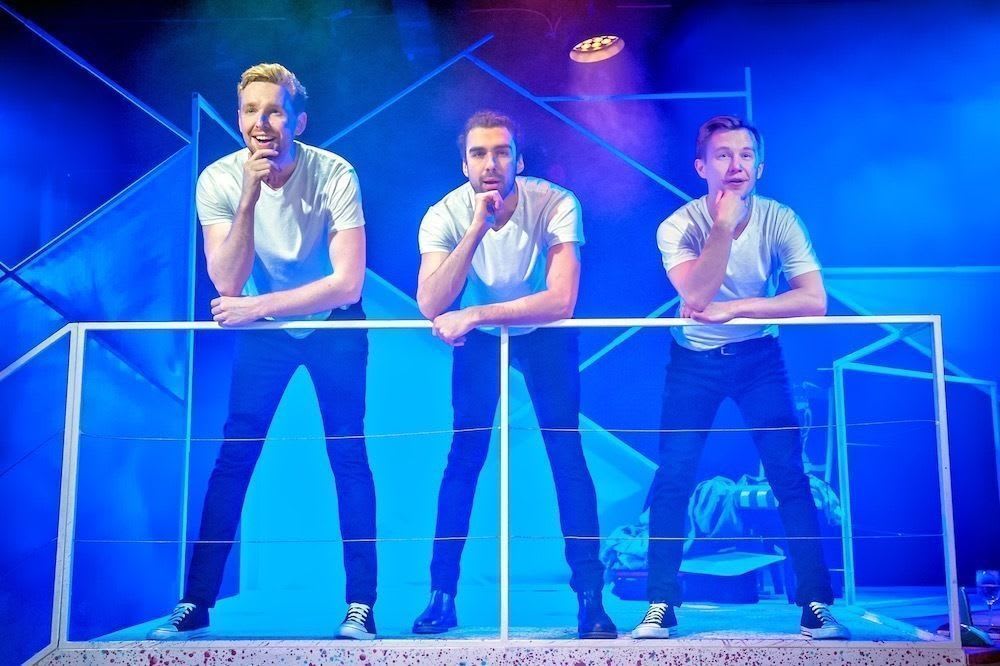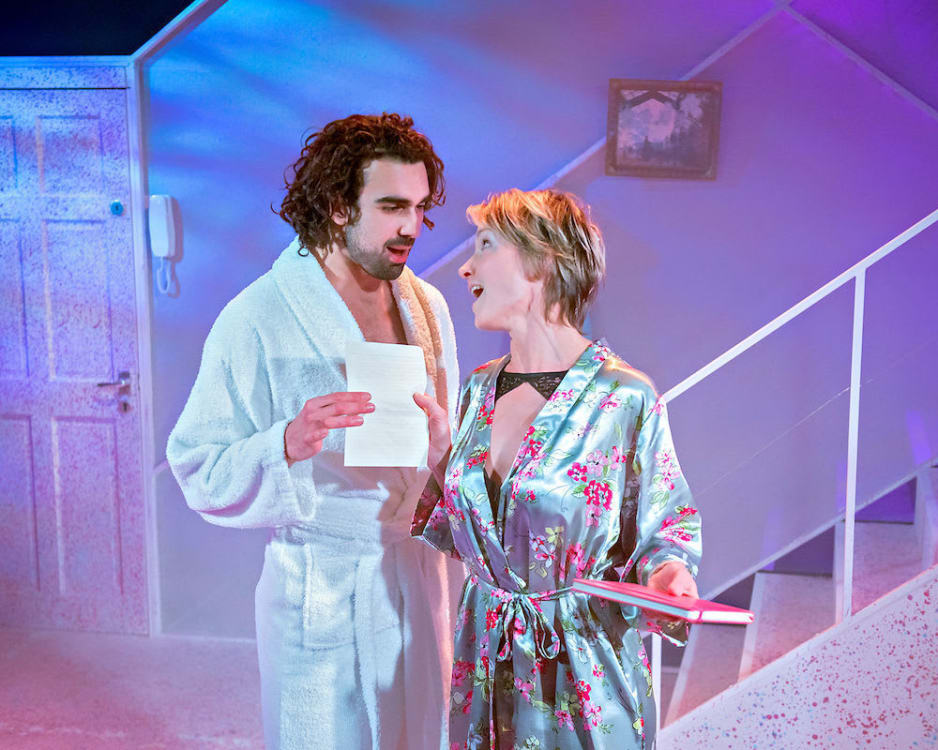 The latest venture of one of Manchester's youngest but already nationally recognised theatres is a brand new musical based on the memoirs and real-life exploits of Wendy Salisbury, already a best-selling book.
The toyboy thing begins (actually we find out much later that it began with someone else, but this is how the show starts) when twice-divorced Lily is selling a flat and the much-younger man who helps her shows an interest in her. This turns into a serious relationship and a marriage proposal, which she turns down.
Suddenly, we cut to seven years later when he starts acting a bit slobby then moments later is leaving with all his belongings in a box. We don't see the build-up to this—there's a whole piece of the jigsaw missing that would turn these two distant points on a timeline into a story. But that's the most sustained piece of narrative we see for another two hours.
Following this, she makes various attempts to satisfy her desire for a relationship with a younger man. She makes rather unsubtle advances on a CID detective who investigates when she has her bag snatched in the street, chats up a young man at a wedding, has an encounter abroad with a man who is exceptionally well-endowed and places a lonely hearts ad in the paper as "Mrs Robinson" looking for her "Benjamin".
Finally, she finds one she wants to stay with, but he is away a lot with his work; will he come back to her?
There are some nice moments and promising threads of story, but few of them go anywhere and the whole thing just seem to know what it wants to be. The title and poster seem to promise a hilarious sex romp, but the main storylines are more about serious attempts and failures at relationships, so there are little inserts and songs that focus on sex and men in a crudely comic fashion.
The humour is sometimes funny, but there are also a lot of gags that seem to be building up a case to disprove the old adage that "the old 'uns are the best" and some double-entendres that would make even a Carry On fan cringe.
The songs are okay in a style familiar from a lot of modern musicals with an obvious Sondheim influence (in the opening song, whenever she sang about "so many moments", my brain kept wanting to add "moments in the woods"). Some do a better job than others of helping the story along.
Whatever the flaws in the piece, Aria and Hope Mill have certainly not skimped on the production. Jason Denvir's set design looks really great on the small thrust stage and the four-piece live band seems such a luxury in a small fringe theatre but really does make all the difference.
Johanne Murdock is terrific in the pretty demanding main part, hardly leaving the stage throughout the show. Nicola Blackman does her best with the underwritten and clichéd annoying friend and neighbour role of Penny, who only really exists as a confidante to Lily and to supply a few quips. All other roles are played effectively by the trio of Toyboys: Matt Beveridge, Sharif Afifi and Alistair Higgins.
Just occasionally, there are hints at a higher purpose, such as right at the end when Lily makes the point that there are people she has known who were dead before they got to her age, but they are fleeting and undeveloped. As it stands, this patchwork piece may work okay as a 90-minute song cycle, but as a 2 hours 40 minute musical, it needs more than a series of anecdotes and tired old gags to sustain the audience's attention.
Reviewer: David Chadderton