The Trench
Oliver Lansley
Les Enfants Terribles
Southwark Playhouse (The Large)
–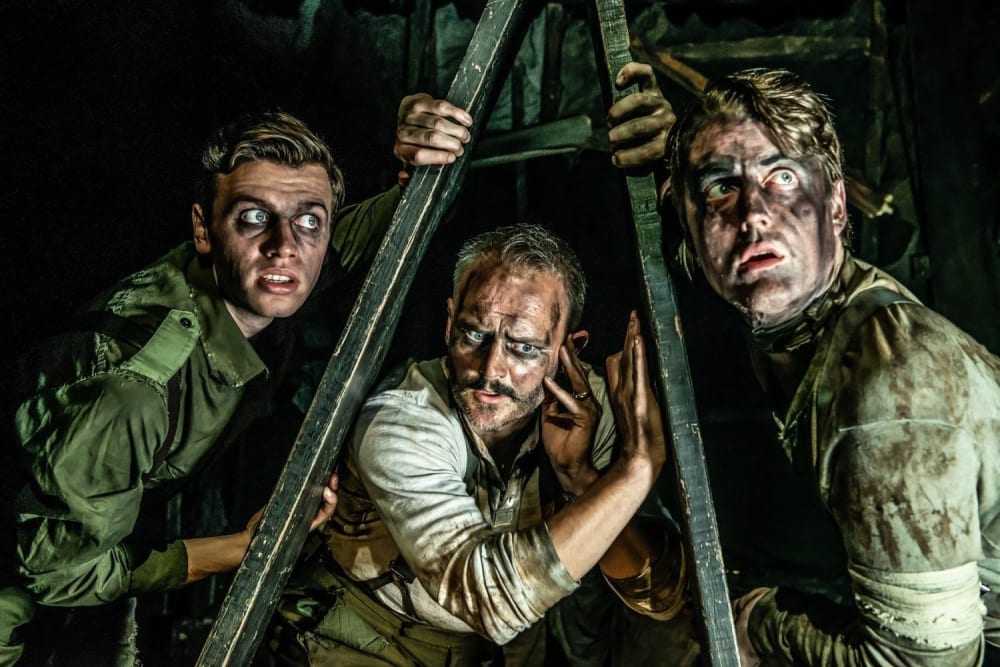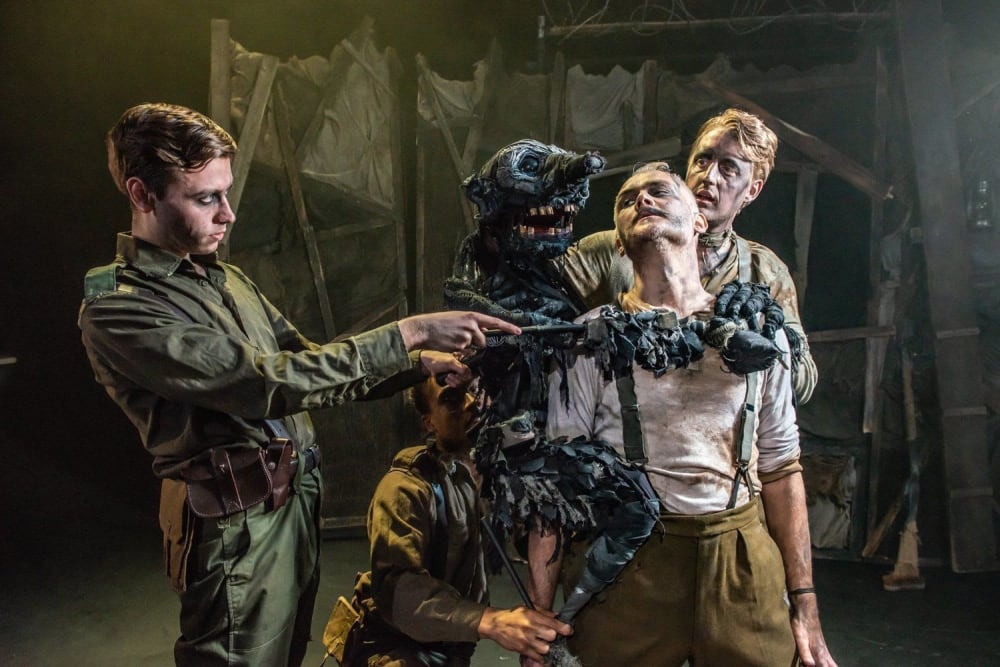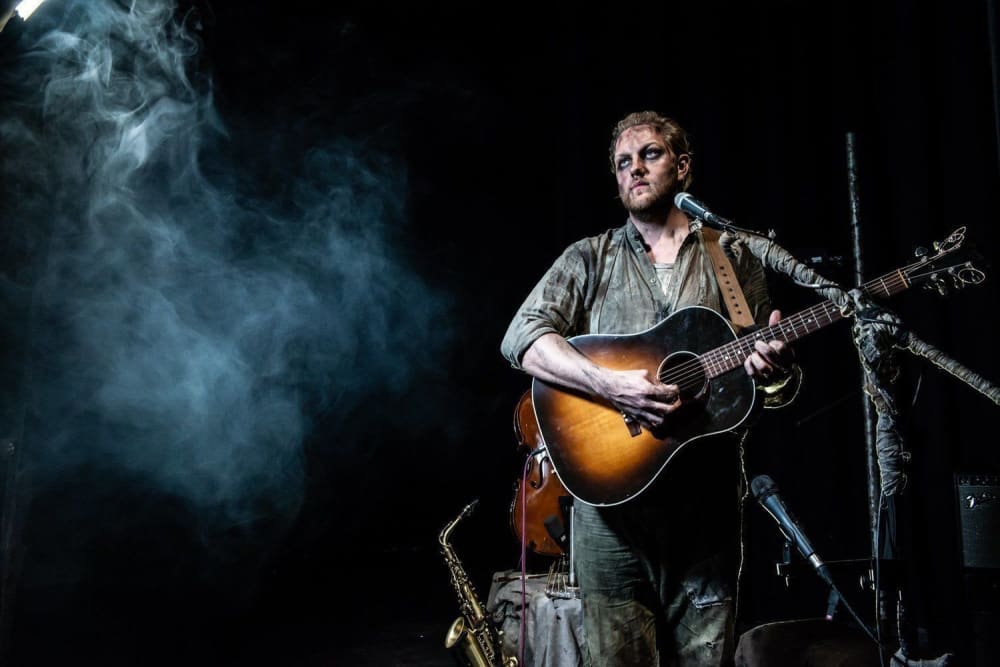 This ambitious and complex production at last reaches London six years after it was first mounted, now marking the centenary of the end of the First World War.
It is a combination of verse drama, puppetry, a kinetic set, folk song, silhouette video, and dramatic sound and lighting effects that are cleverly marshalled to suggest the world beneath no-man's-land where miner's dug out narrow tunnels to lay explosives and to create the phantasmagorical vision of a man facing death.
The Trench was inspired by the action of Sapper William Hackett, the only tunneller to have won the VC, awarded posthumously. He and four others were trapped underground by the explosion of a German mine laid by enemy tunnellers. Though twenty hours later a rescue party dug through to them and three men were pulled out, Hackett insisted on staying to help seriously wounded 22-year-old Thomas Collins to get him out, though knowing the situation was critical. Both men were buried by a further collapse of the tunnel.
Hackett now becomes Bert, played by writer and co-director (with producer James Seager) Oliver Lansley, befriending Kadell Herida's much younger Collins. The feel of the Front is created with silhouette armies from both sides, the men's relationship is lightly sketched in, young Collins following Bert's example.
The tunnel's confines are created by boards pressed closely around them, we see Burt listening and straining to hear enemy underground movement, his care not to betray their own location.
When reality gives way to mythical testing, designer Samuel Wyer provides spectacular creatures. A grotesque cloven-hooved figure challenges Bert setting him "three tasks required for salvation", a tattered ghost with a skeletal horse head poses a Sphynx-like question and there's a dragon with huge wings—the red dragon that was the Royal Welsh Fusiliers' insignia, its name later given to the crater of the mine that brought down Hackett's gallery and killed a great many above ground.
There is a bravura performance from Lansley, great physical work from the whole cast and a powerful music and sound score composed and sung by Alexander Wolfe on guitar with some instrumental and vocal input from other cast members and a pre-recorded track.
This is a play without conversation, all narration or monologue and it is written in the kind of verse that too constantly reminds you that it is poetry, though that does add an epic dimension. The score is atmospheric and Wolfe sings and plays beautifully, but you can barely understand one word of what he is singing and the music and effects frequently drown out other text too.
This tips the balance away from content and meaning; while acknowledging the skill and co-ordination that have gone into this imaginative production that create an intense atmosphere, it rarely reaches beyond the theatrical to touch real feelings and a final musical coda after the action has finished seems like self-indulgence.
Reviewer: Howard Loxton