The Trial of the Pendle Witches
Graham Kemp
Demi Paradise Productions
Shire Hall, Lancaster Castle
–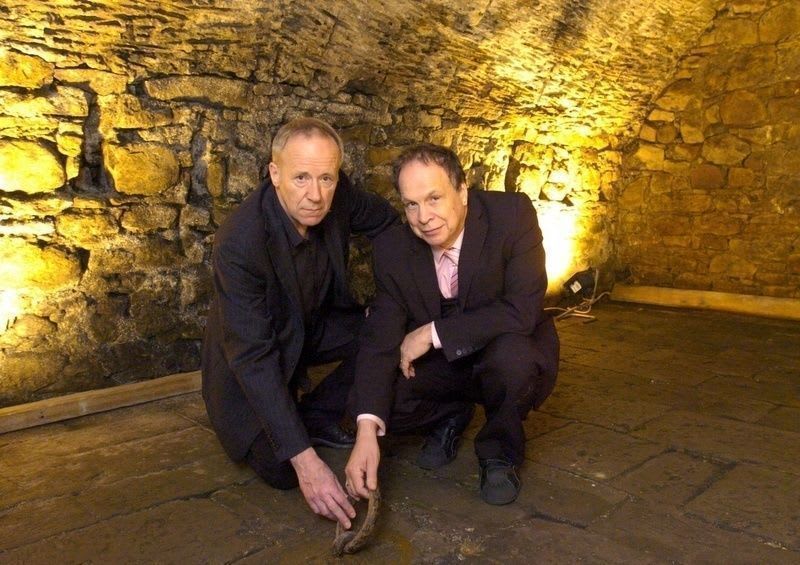 For a play dedicated to one of the most grisly miscarriages of justice in our history, it was unfortunate that this rehearsed reading should itself not get a fair hearing.
You could not fault its location.
There must be no more site-specific setting than within the historic castle where some of the poor women, and men, of Pendle were tried, found guilty and then led to their hanging on nearby Gallows Hill. It's just that the acoustics within the castle's vaulting Shire Hall are a lot less specific.
As with previous productions, here the setting often steals the sound of the actors' voices, even more so when, as here, they are reading down into the scripts.
The nine-strong cast double up as a score or more characters, without costumes or props.
So it was a trial within a trial to determine the true value of Graham Kemp's play. He's a tour guide at the castle who has devised the script based on the court clerk's contemporary memoir.
As such it's the latest in several attempts to capture a sprawling story. Last year the city's Dukes Theatre toured a re-worked version of Sabbat to mark the 400th anniversary of the infamous events.
Kemp's mixture of modern and post-medieval language for his characters does not make it any easier on the ear. The trial scenes are however very effective.
And he does capture much of a highly complex story involving local folklore, judicial skulduggery, hysteria, state torture, score-settling, paranoia, even ethnic cleansing and a religious power struggle that goes all the way to the court of King James I.
There is a truly epic tale to be told here, on stage, or even in film?
The Trial of the Pendle Witches may well be the starting point. Perhaps it now needs to be taken to appeal—in another setting?
Reviewer: David Upton