The Trials of Oscar Wilde
Merlin Holland & John O'Connor
European Arts Company
St James's Theatre
–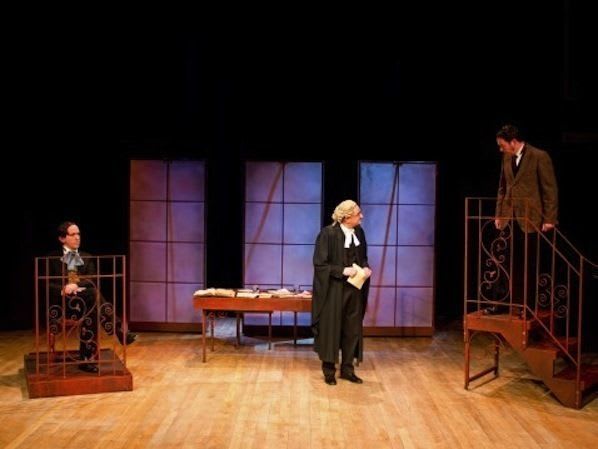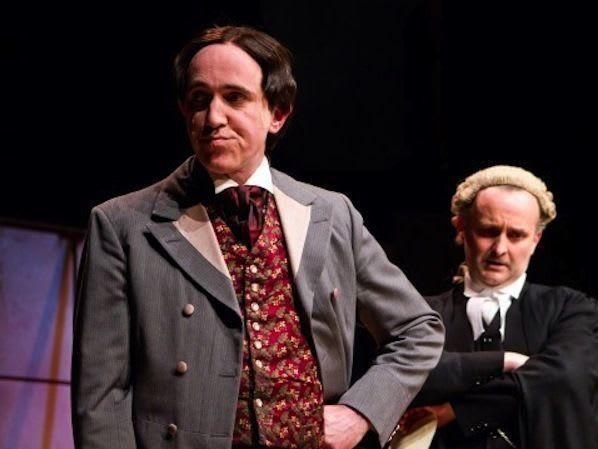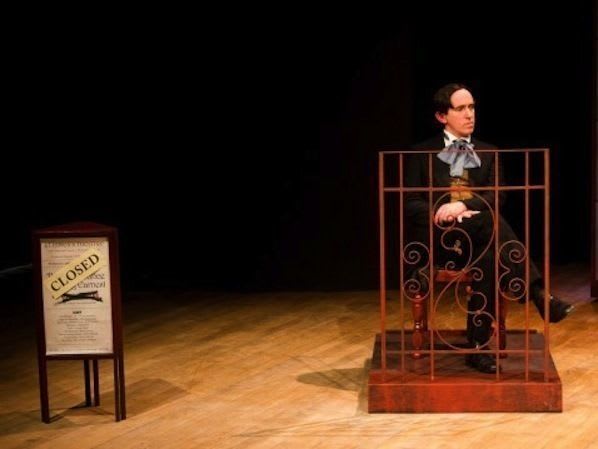 Written by Wilde's only grandchild Merlin Holland and actor/producer John O'Connor, this is a form of verbatim theatre that fillets the transcripts of Wilde's three trials and draws on letters and some of his other writing to give an entirely factual account of Wilde's story.
There already been numerous books, films and stage plays that have recounted the story and this telling does not appear to present any new information, though it may give a different perspective and surprise those not over-familiar with the facts.
The first trial, of course, was not of Wilde but the action for slander brought by him against the Marquess of Queensberry who had left a card at the Albemarle club addressed to Oscar Wilde "posing as somdomite" (sic).
When Wilde withdrew that action, Queensberry passed the evidence he had collected to the Crown Prosecution Service and, within hours, Wilde had been arrested and charged with committing acts of gross indecency under a law brought in only ten years earlier. In the 1890s, a jury verdict had to be unanimous and they couldn't agree so that trial was abandoned leading to a further one, which found Wilde guilty.
Thus, in the space of only three months from the triumphal opening of The Importance of Being Earnest in February 1895 (with An Ideal Husband was still running in the West End), Wilde found himself no longer a celebrity public figure but a convict sentenced to two years hard labour.
This version takes us from the success of The Importance (with Queensberry delivering a bunch of carrots to the St James's stage door), right through to Wilde's committal, with a cast of just three. John Gorick plays Wilde and Rupert Mason and William Kempsell playing all the other characters between them.
They making an excellent job of being different for each of them and introducing a touch of humour with Kempsell's cockney blackmailer and Mason's drag hotel chambermaid. To facilitate frequent costume changes while Wilde is left alone on stage, the dramatists insert passages from Wilde's plays and other writings, a device probably intended to act as a kind of commentary but which fragments a structure already made up of many short scenes.
Mason plays both the Marquess and his clever QC, Edward Carson, building up to the moment when he catches Wilde out in what seems a tacit confession that he kissed boys by saying he did not kiss one because he was ugly. Kempsell gives an equally strong performance as Wilde's Counsel, Sir Edward Clarke, realising before Wilde does that the first case will be lost if it continues and generously representing him for free when he becomes the defendant.
Given today's more enlightened attitudes, one might expect to find oneself on Wilde's side—and one is to the extent that the establishment seems here to hound him, especially in the judge's savage vindictiveness—but the script doesn't allow Gorlick's Wilde to display the engaging personality that dazzled society. What we see is an arrogant peacock; his cleverness could turn anyone against him, though, as disdain cracks to show the panic beneath it, you can't help but have pity even as he lies through his teeth.
This becomes the tragedy of a man who is so full of himself that he has no concept of how he is seen by the real world. It is a strange anomaly: a man who was a keen observer and acute analyst of society and behaviour but unable to see the effect his own posturing would have on others.
Director Peter Craze and the cast do an excellent job adapting the production (as seen in the photographs) to the more confined space of the St James's Studio without losing its pace and energy to end a successful national tour with enthusiastic packed houses.
Reviewer: Howard Loxton