The Tulip Tree
Oliver Michell
Oriel Theatre Company
Drayton Arms Theatre
–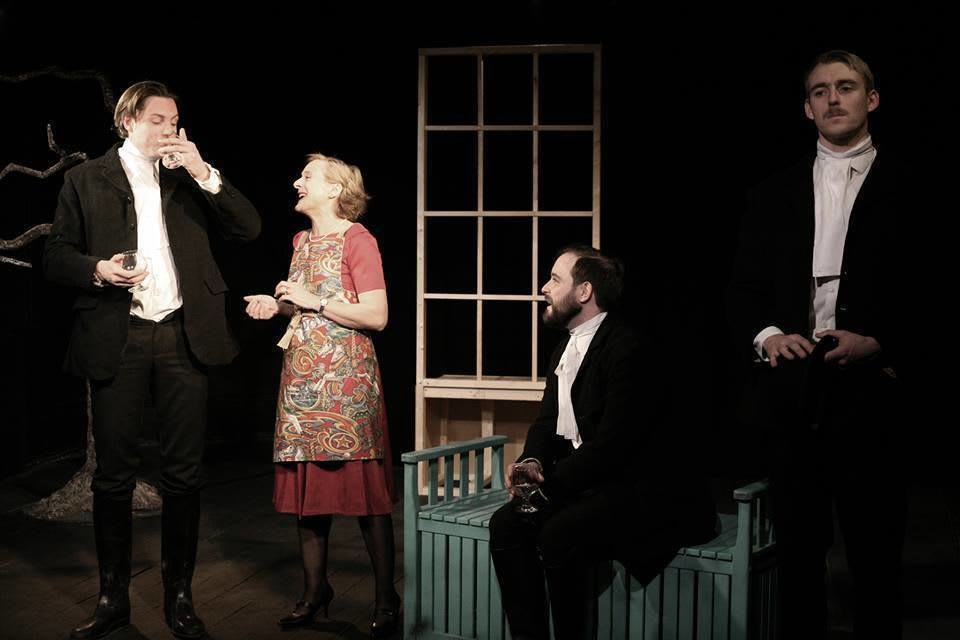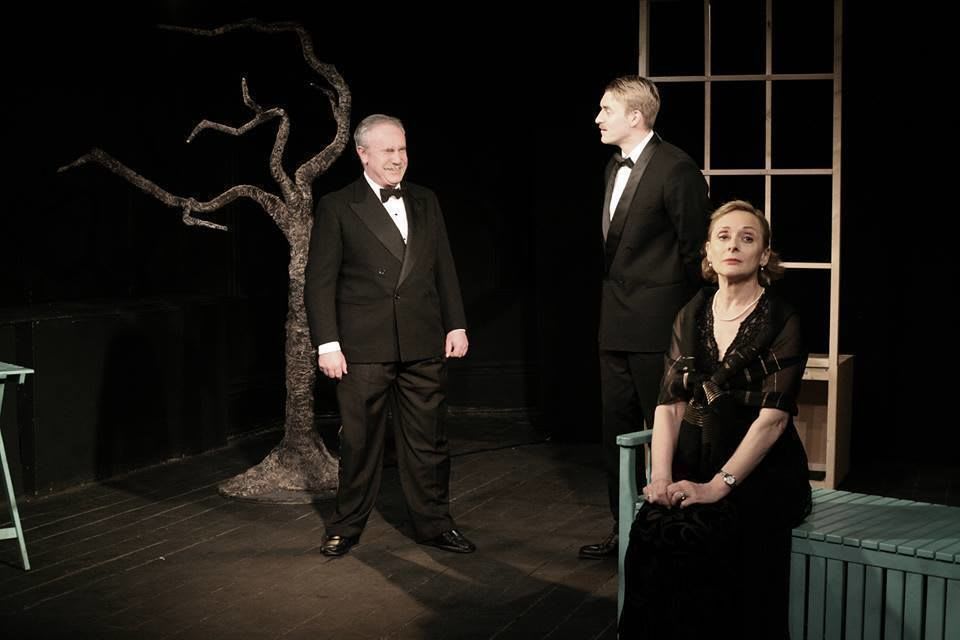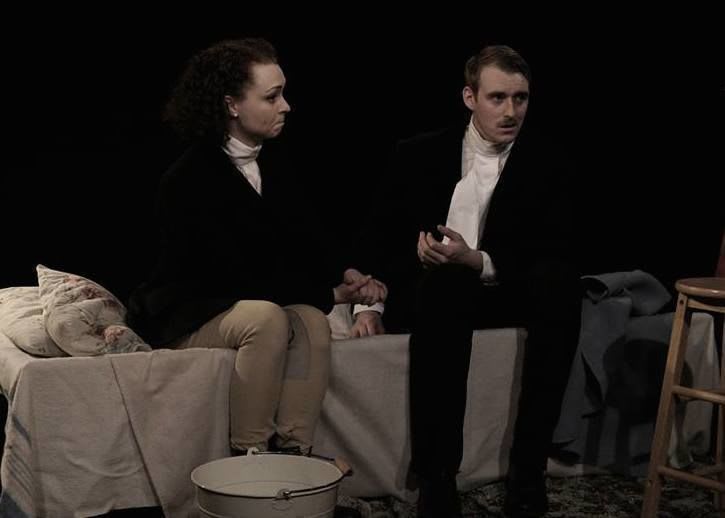 This is a play about politician Enoch Powell, so often labelled a racist bogey but that has got almost nothing to do with this drama, which is personal and set a decade or more earlier, though it is Powell's reputation that will raise interest in seeing it.
He is now mainly remembered for remarks made in 1968 at a meeting of West Midlands Conservatives when, with the Race Relations Bill before Parliament, he made a speech against the level of immigration saying he was filled with foreboding and, quoting Virgil, seemed to see "the River Tiber foaming with much blood". Filmed for television it was condemned by The Times as racist and caused great controversy, getting Powell sacked from his post as Shadow Defence Secretary.
That has gone down in history as the "rivers of blood" speech and Powell labelled a rabid racist. That is a very narrow view of a clever man driven by his own kind of integrity. a Professor of Ancient Greek at age 25, in the Second World War rising from volunteer Private to Brigadier (the youngest in the British Army) and a poet. He was a considerable linguist, learning twelve languages; an edition of Thucydides and a Lexicon to Herodotus were among his classical publications as well as books on politics.
Oliver Mitchell's play presents a private picture, though the man still remains an enigma. It begins with the surreal situation of two men, dressed in white cravats like a couple of half-costumed clerics, brushing their teeth and spitting into a bucket before one spits a mouthful at the other and they start a play fight with one demanding the other should kiss him. What is this? A Bullingdon Club bash about?
No, it is a couple of Hooray Henries getting ready for a hunt meet in Staffordshire and they are interrupted by Powell. It is 1949/50 and the young politician is standing as Conservative candidate for the Wolverhampton South West seat in the Commons. Someone must have invited him but he's a bit of a fish out of water. With a hired horse and a scarlet coat (should be black at this hunt) these chaps don't see him as "one of them". Public schoolfellows and mates in the Guards, they seek to put him in his place—only to discover he already outranked them.
When his horse takes a fall and Powell dislocates his shoulder, these chaps at least help him back to Stretton Hall, where Barbara Kennedy comes to his aid. She's the niece of its aristocratic landowner, former colonial administrator Reginald Monkton. Powell, whose only former emotional attachment seems to have been a romantically idealised homosexual relationship with someone who died in the war, finds himself drawn to her.
The play isn't about politics, despite the class clash: it gives a savage picture of the intellectual inadequacies of the upper class while Mrs Kennedy refers to Powell as having "the vowel sounds of a lance corporal" (even though Alexander Shenton plays Powell with no sign of the Birmingham accent he never hid). It is a play about personality and how people see love.
Shenton captures the strange blinkered blindness that stopped Powell from seeing as other people saw him and an almost anal single-mindedness that suggests how he was able to turn his mind so much with such concentration. His Powell is also vulnerable and admirable in achievement, both of which seem to attract Helen Reuben's warm-hearted Barbara, even if she sees him as too much of a challenge.
Oliver Michell encapsulates this strange relationship, though gives himself little chance to explore it. He makes Mrs Kennedy and Paul Verrell, who is her choice as Barbara's fiancé, rather caricature toffs and Tessa Wood and Piers Hunt have no choice but to play them that way, though Bernard O'Sullivan as Major Kennedy and Peter Wicks as his chum Edward Campion are allowed to be more humanely jovial.
This is a play that seems to have been through several rewrites and with some confusion in the programme over the names of the characters I hope I have interpreted them correctly.
It doesn't really attempt to explain Powell but it is a fascinating reminder of how easily we all misunderstand each other, especially where our own desires are involved. Powell once saw himself as a future Viceroy of India—Independence swept that hope from under him. He believed his only true love had been for a man—at least until he met Barbara—but he later married and had children.
He is not a man easy to pigeonhole. A Tory who had once voted Labour, said to be racist he praised the intelligence of the Indian, a supporter of law reform regarding homosexuality and anti-nuclear. This play, which freely dramatises facts contained in his letters, adds another layer to the enigma.
Reviewer: Howard Loxton