The Turn of the Screw
Benjamin Britten, Libretto by Myfanwy Piper
Opera North
Leeds Grand Theatre
From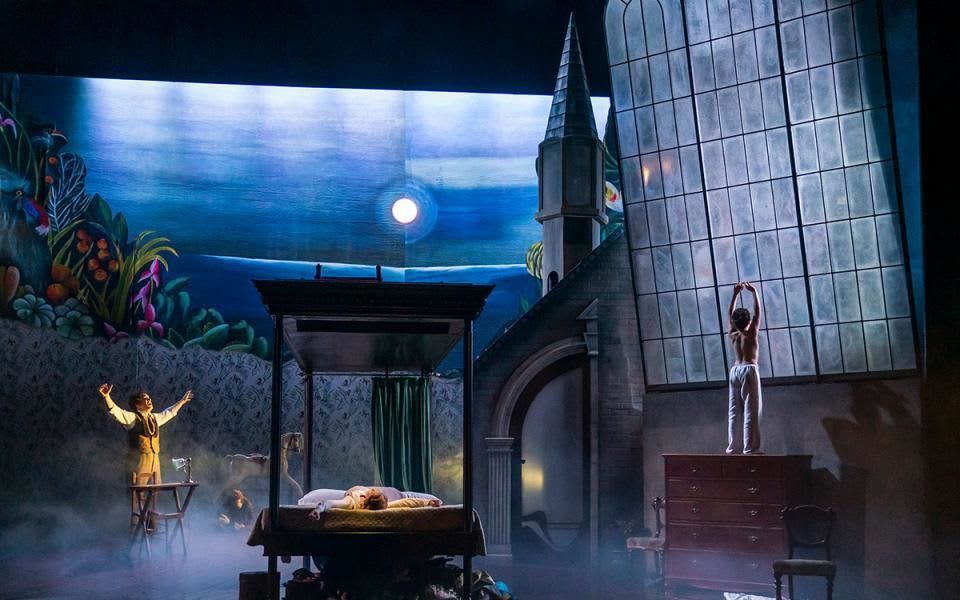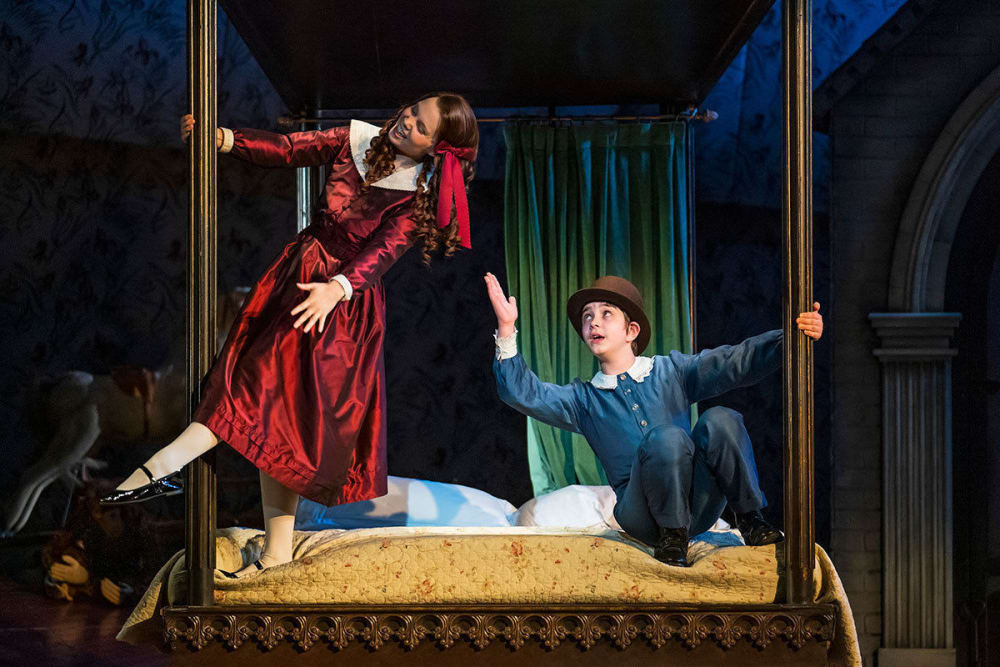 The Turn of the Screw, Henry James's chilling and elusive novella published in 1898, is one of the great ghost stories, an extremely subtle psychological thriller, which is open to many interpretations. Oscar Wilde was greatly impressed by it and thought it "the most wonderful, lurid, poisonous little tale."
Peter Quint, a former valet, and Miss Jessel, a former governess, return from the dead to haunt the house in which they were once employed. They frighten the life out of the new and young governess (Sara Tynan) who senses their evil and desperately wants to protect her two young charges, Miles and Flora. She is too late. They have already been abused and demonised.
The novella has been successfully turned into a play by William Archibald. Flora Robson was the governess. It has been successfully filmed by Jack Clayton. Deborah Kerr was the governess. Benjamin Britten's chamber opera with a libretto by Myfanwy Piper, premièred in 1954, has been equally successful. Britten's edgy and spooky score turns the screw tighter and tighter.
The corruption of beautiful and innocent underaged children disturbingly figures in so many of his works. Is the paedophilic horror for real? Or is it merely in the mind of a frustrated and infatuated governess who lets her erotic fantasies get the better of her? Ever since James admitted his story was "a trap for the unwary", Freudians and anti-Freudians have had a field day.
There is no ambiguity in Alesandro Televi's creepy production, conducted by Leo McFall. It is obvious everything is going on in her head. The nursery bedroom setting is totally surreal. The lighting, extremely dark and misty and full of shadows, makes everything spooky and supernatural.
There is an enormous fourposter bed which also serves as a puppet theatre. There is a rocking-horse which rocks on its own. The children sit and stand on a tallboy of drawers. Ghost figures appear and disappear. Even when the action takes place out of doors, the cast remain indoors. The governess admits she is lost in a labyrinth of her own making.
At one-point, young Miles (Tim Gasiorek) is dressed to look exactly like a miniature version of Peter Quint. At the end of act one, there is a real shocker when the half-naked 11-year-old Miles kisses the governess fully on the lips and then jumps in her bed, inviting her to join him.
The performance, which can be seen online, was filmed at Leeds Grand Theatre in 2020.
Reviewer: Robert Tanitch