The University of Wonder and Imagination
Paul Bosco McEneaney and Hugh W Brown
Cahoots NI
–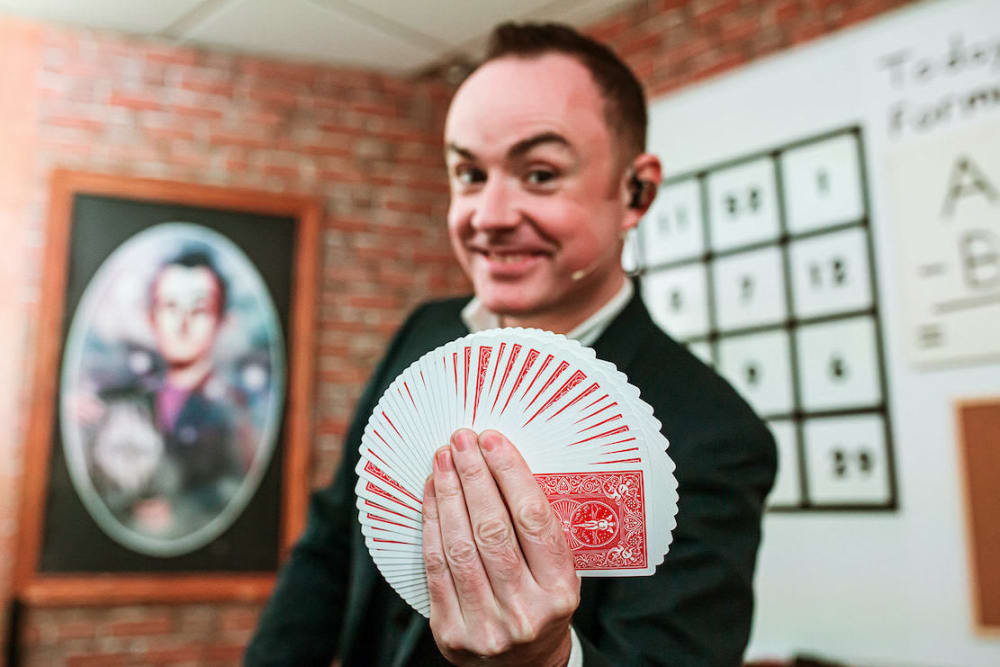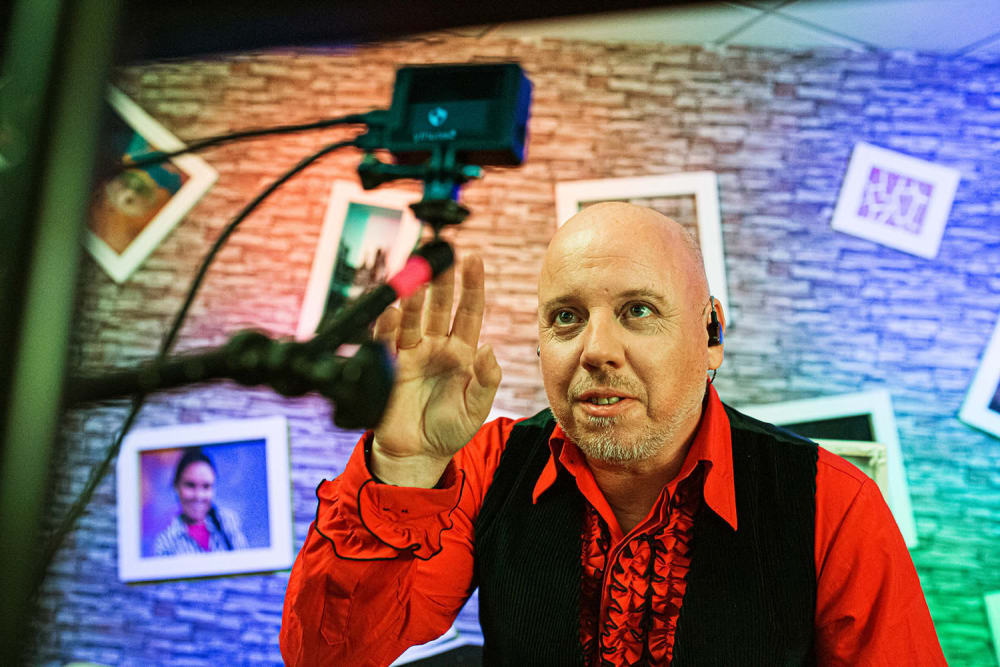 Making a virtue out of necessity, Cahoots NI's The University of Wonder and Imagination exchanges the stage for a Zoom conference call to deliver a warm-hearted, wide-eyed hour of science and magic full of interactive online fun for viewing families at home.
Nearing the end of its second decade, the Belfast-based company's family-focused approach has earned it a well-deserved reputation as a purveyor of quality theatre experiences for children. Its latest offering, a first venture into digital production presented as part of this year's Belfast International Arts Festival, sees the company remaining resolutely young at heart in a slickly delivered blend of fantasy and fact.
Set in an ancient university, Zoom becomes the portal for its patented "telecamology", transporting viewers to assorted subterranean departments, each jump to a new classroom cleverly designed to appear wholly random based on choices by the audience. There, a trio of professors work their way through a series of deftly executed magic tricks disguised as lessons in mathematics, astronomy and art.
Host for the evening, Sean Kearns's Professor Bamberg is a convivial, gleefully avuncular figure with a twinkling hint of conspiratorial mischief. Caolan McBride's self-styled "world's most famous mathemagician" brings an easy charm to dexterous card tricks, feats of memory and number games that keep their secrets even under the close-up scrutiny of a camera.
Inventor of "portraitology", Hugh W Brown's art teacher, an animated front-cloth act perfectly translated to an interactive screen, is a delightfully eccentric creation.
If Lata Sharma seems rather underused as a tour guide, and Philippa O'Hara's astronomer incongruously laces her whirlwind tour of the solar system and lesson on time dilation in space travel with a song and a rather clunky eco-homily, it doesn't detract from the many attractions of a show that boasts excellent video graphics by multimedia company BNL Productions and Garth McConaghie's appropriately otherworldly sound design.
The easy-going immediacy and charm of director Paul Bosco McEneaney and Hugh W Brown's script adroitly blends set pieces with plentiful opportunities to interact with the audience, helpfully limited to six family screens per performance to ensure no-one is missed out. A nice touch is the certificate of graduation e-mailed to viewers shortly after the show's end.
Seamlessly combining physical sets, green screen and graphics, in The University of Wonder and Imagination, Cahoots NI may well have hit upon an innovative, imaginative, engaging, entertaining and fun formula for these curiously semi-detached times. With a little refining, it deserves to survive the company's eventual return to live performance.
An illustrated downloadable pack for parents with visually impaired children is available on the festival's web site.
Reviewer: Michael Quinn