The Unknown Soldier
Ross Ericson
Grist To The Mill Productions Ltd
Assembly Hall
–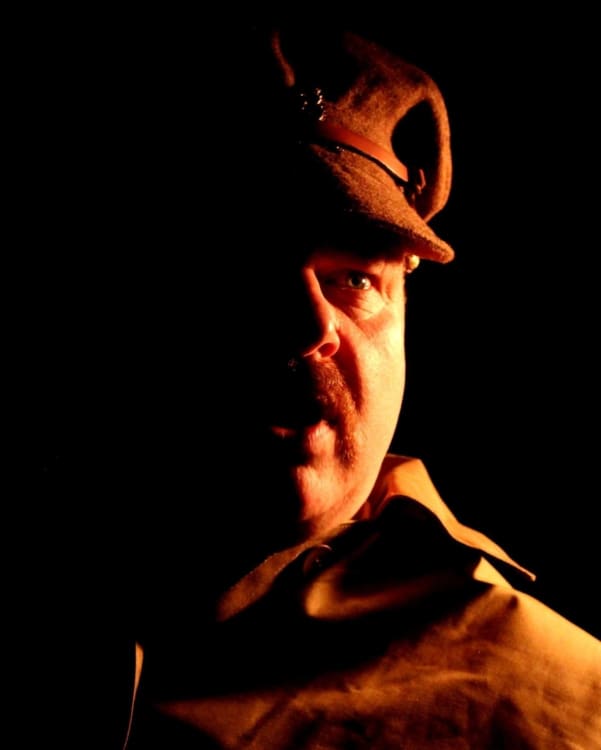 It was with some trepidation that I walked into Grist to the Mill Productions' The Unknown Soldier, partly because, in the decade that I've been reviewing Fringe shows, I've seen more well-intentioned but generic and unimaginative pieces on the seminal tragedy of the 20th century than almost any other topic of play. Maudlin pieces, filled with song and poems, ardent youthful despair and no small quantity of fist-shaking at the "damn politicians".
Thankfully, despite a smattering of those well-worn facets being present, Ross Ericson's one-man show is filled with far more nuance and originality than most Great War plays and, for a change, took an original and unique viewpoint on the horrors of that terrible time. In fact, I was intrigued by the production enough that I bought a copy of the play's script outside the venue at the end of the show.
The play introduces us to Vaughan, an embittered and slightly morose soldier, working on a corpse recovery detail in France sometime around 1920. He cheerfully enough chatters away about the war to an unseen fellow, Tom, recounting their youth in Devon and the unpleasantness of his post-war work, leading to the story of how the top brass commanded him to find a suitable "unknown soldier" for reasons they wouldn't share.
It's a solid script, which is to be expected from Ericson, who's previous writing on productions such as Casualties and The Autumn of Han was exemplary. The tale of Vaughan is realistically grounded and measured and manages to mix in a generous amount of charm and humour into the mix.
The script builds slowly, but never losing the rhythm and, although a slightly unnecessary sequence of the horrors of the trenches is handled capably, the true horror of the war is in Ericson's eyes in the final moments of the play; the futility of a million deaths captured in a single tortured look.
Reviewer: Graeme Strachan