The Verb, 'To Love'
Andy Collyer
Aria Entertainment
Old Red Lion
–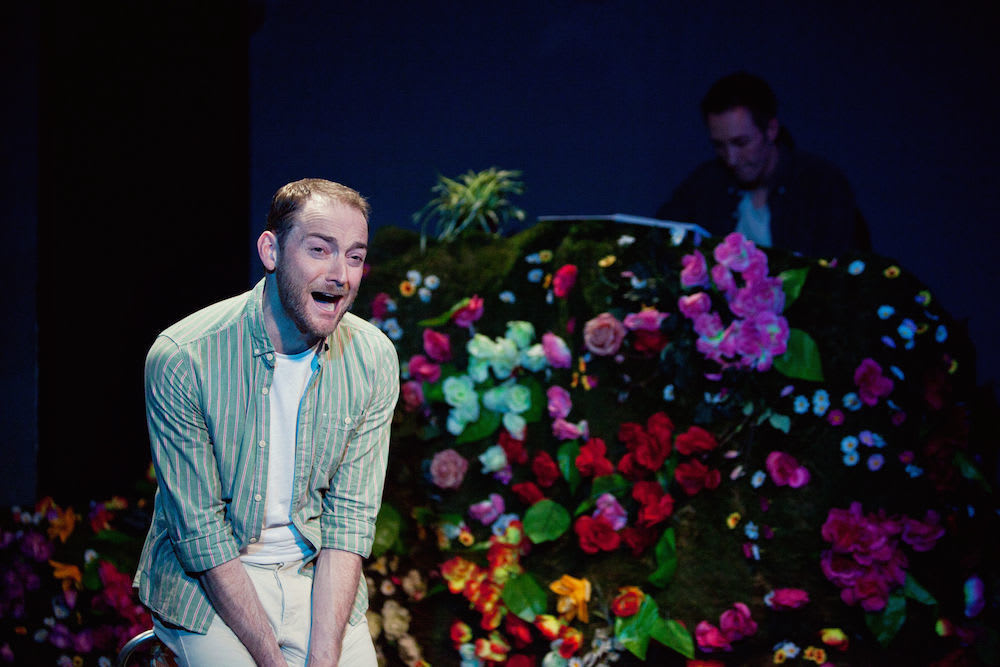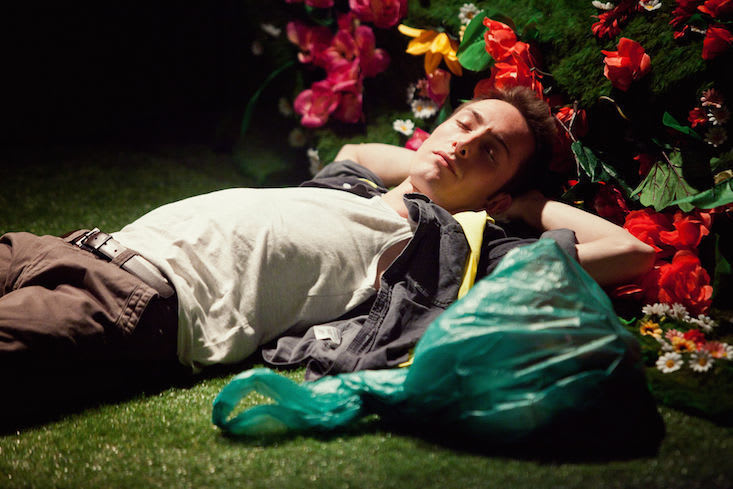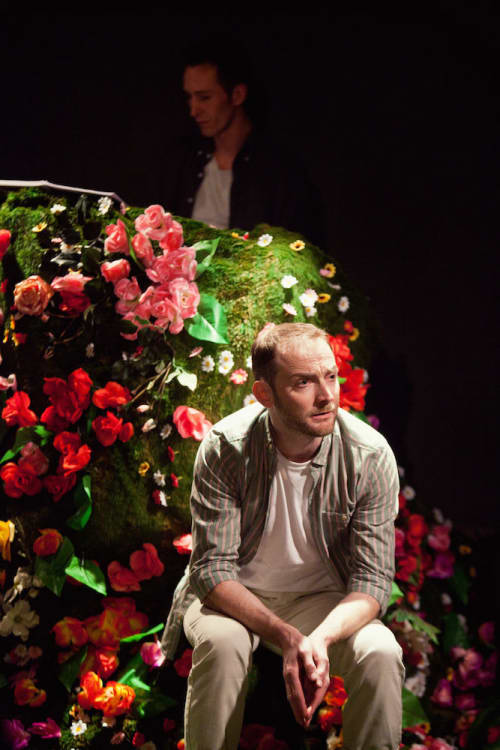 Another new British musical—this time with book, music and lyrics all by the same person and in effect very nearly a sung monologue.
The subject, well it's obvious isn't it. This is the story of one man's love life: Simon's, but it could be almost anyone of us, male or female, for their aren't many these days who go through life with only one partner.
Simon happens to be gay, but that is not particularly relevant. There is no trauma involved about orientation; it is a story of loving relationships, not sexuality. It feels very autobiographical, which its writer Andy Collyer hints it is in its origins, but it may feel like your story too if that first youthful romance is behind you.
The programme lists a dozen different numbers but they move so easily on with so little purely spoken dialogue that this becomes a continuous, very intimate conversation between Martin Neely's Simon and the audience. His performance is totally engaging. Andy Collyer's tunes seem to grow from the speech patterns of his lyrics without any distortion, pleasant on the ear and emotionally apt. An hour of continuous melody, played non-stop with no interval.
What could be more romantic than Nik Corrall's setting, a grass sward that rises into a rose-covered hillock (OK it hides the piano—this isn't supposed to be Soviet realism), with a blackbird singing overhead and another in competition off in the distance.
There on the grass, in spotlight sunshine, lies a handsome young man. That's Gareth Bretherton who wakes from his nap, picks up the spike and the plastic bag with which he's been gathering litter and steps up to the keyboard to start playing the overture. He's the musical director and later will add his voice briefly to sing a few lines as one of Simon's lovers.
Simon starts his story when he thought he was happy, settled 23 years into a loving relationship, half his life time, then discovers that his lover James "wants more space"—he is losing him.
He copes: gets new clothes, a new little flat and a new teaching job. Then a beautiful boy with big blue eyes turns up who asks for his help and makes him feel special. They get close but Ben talks of a boyfriend called Jonathan, though that's not working out. Ben stays over. Simon wonders could they become more than "friends who 'did stuff'".
Ahead there is more heartbreak and more happiness, even an online episode, all shared through this song sequence. Jonathan O'Boyle stages it very simply, never breaking the contact with the audience, subtly supporting the mood by movement and the changes in Derek Anderson's lighting, including huge bulbs hung overhead whose filaments glow to match the emotions.
Martin Neely may look a bit young for a man looking back from much later to when he was in his mid-forties (there is a mere possibility that his hair might be fractionally receding), but he gets the mood right. He's not afraid to let his voice crack just a little to match the emotion, an actor who doesn't just deliver a song but sings a stream of them filled with feeling and he almost unnoticeably slips into moments of dialogue that make his rapport with the audience even closer.
This is a performance that puts a person at the heart of Collyer's carefully constructed song cycle that in its directness and creation of situation reminded me of poet Browning's dramatic monologues.
Reviewer: Howard Loxton