The Verdict
Margaret May Hobbs after Barry Reed
Middle Ground Theatre Company
Festival Theatre, Malvern
–

Listing details and ticket info...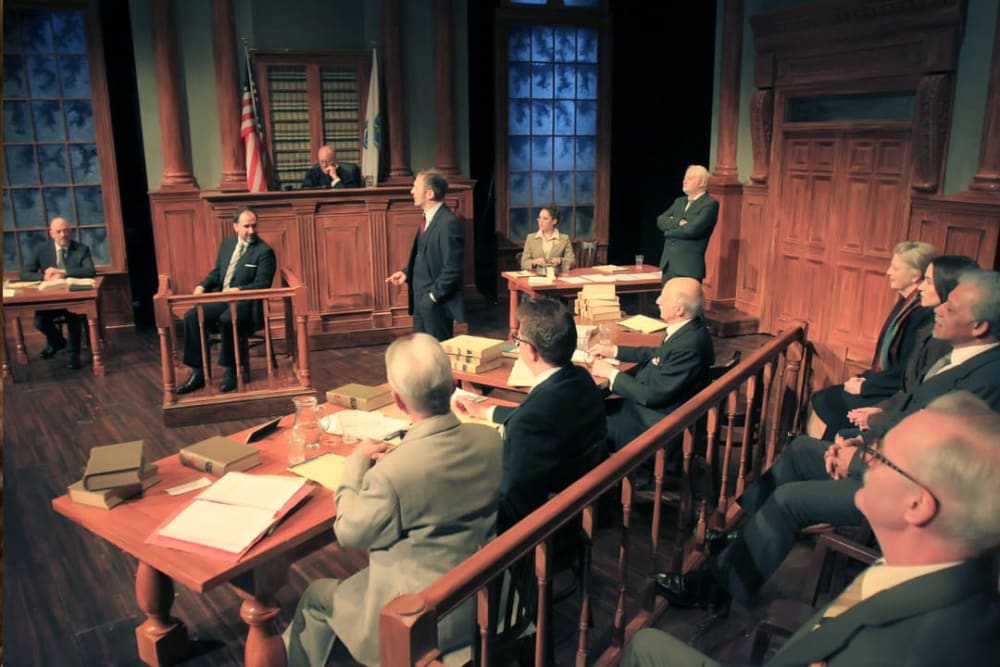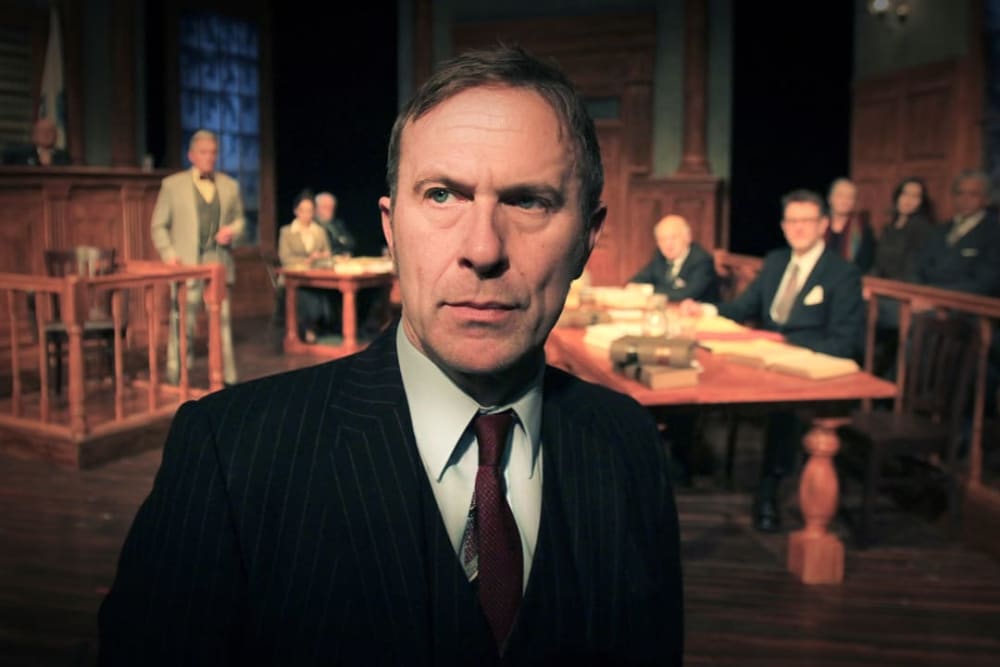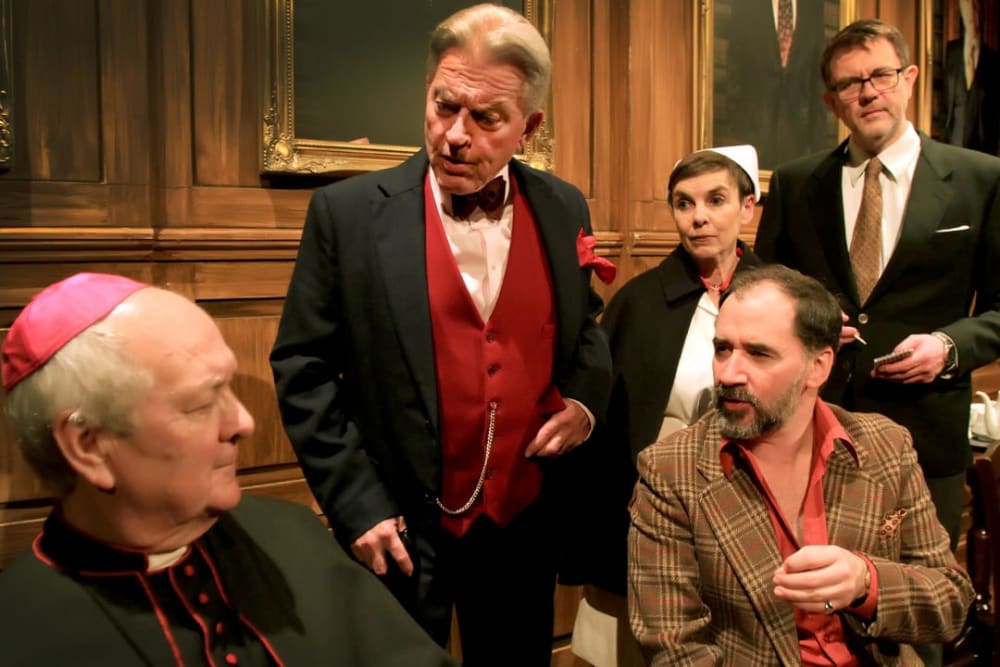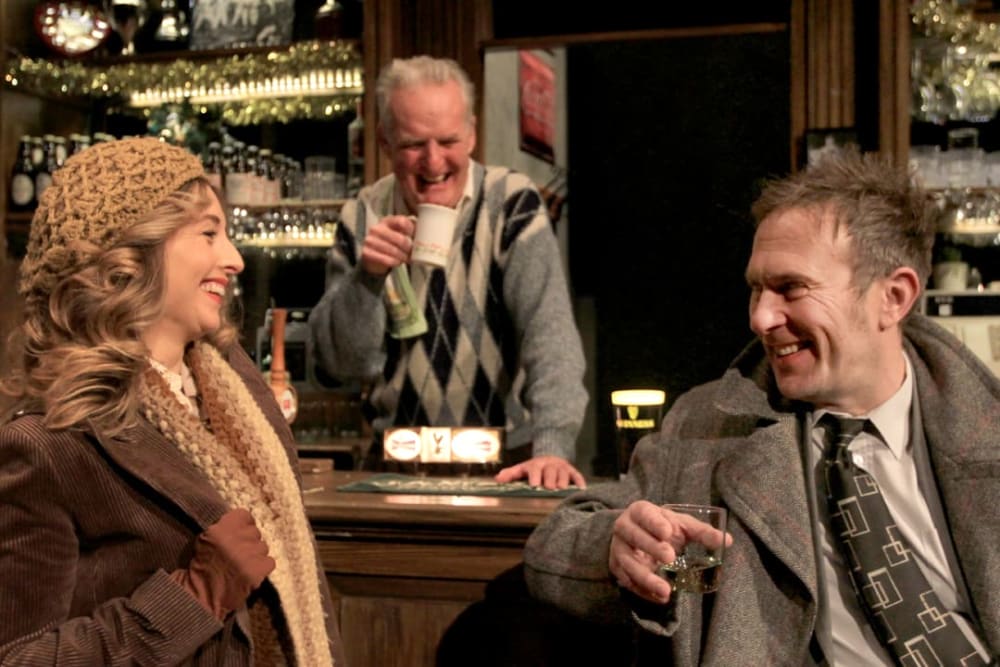 It's Boston, Mass., in late 1980. Snow lies on the ground and hard-drinking lawyer Frank Galvin lies on the floor under his office table, emerging for his usual breakfast of Irish whiskey, followed by a mouthwash chaser, to meet his first client of the morning.
The client is Mrs McDaid, who is having to pay for the care of daughter Debra Ann, in a vegetative state for four years after the delivery of her third child went disastrously wrong at a the local Catholic-run hospital.
Soon, this David finds himself up against a whole squad of Goliaths—doctors, hospital, Church, the best of the New York Bar Association, corrupt practice, not to mention a hostile judge.
I love these classic courtroom dramas, and Margaret May Hobbs's pacy adaptation of Barry Reed's 1980 novel, later a Paul Newman film, is up there with the best.
Reed was himself a lawyer specialising in medical malpractice cases, and it shows in the zingy cross-examination and acerbic comments between Galvin and the bench. It's a good yarn too, with something of a twist, and a heart-rending testimony that eventually determines the case.
But unlike those old TV series, the play is populated by credible, complex and varied characters, whose personalities are brought to life by a strong cast of 15 actors, headed by Jason Merrells as Galvin.
Emotional and persuasive, Merrells addresses the audience as if it were the jury, but wins as much plaudits for his chutzpah in brushing up Richard Walsh's judge Eldredge Sweeney exactly the wrong way. It's a meaty role that the actor really gets his teeth into, bringing out also the lawyer's own journey toward the moral high ground.
Facing him is Nigel Barber as J Edgar Concannon, a hot-shot lawyer who has long ago divorced judicial victory from justice, and who rips into a former nurse, played with great sensitivity by Holly Jackson Walters. Together, they generate an electrifying scene.
The subtlety of the writing is exemplified and enacted in the differentiated figures of the two doctors, Jason Wilson as an arrogant Towler, with the bedside manner of an irritated snake, Michael Lunney as the anaesthetist with an anaesthetised sense of shame.
Vincent Pirillo as old lawyer Moe Katz, Reanne Farley as the obligatory 1980s floozie, Sarah Shelton as Debra Ann's mother ("I don't want revenge, I want to be able to pay the bills") and Okon Thompson as the expert witness all contribute to feeling one is watching an actual trial from the public gallery.
Michael Lunney has done an excellent job of tight direction and designing the ambitious set that switches with few hitches between office, Irish-American bar and courtroom.
The show continues to Bromley, Derby, Bradford, Guildford and Oxford.
Reviewer: Colin Davison