The Victorian in the Wall
Will Adamsdale
Fuel and Royal Court
The Corn Exchange Newbury
–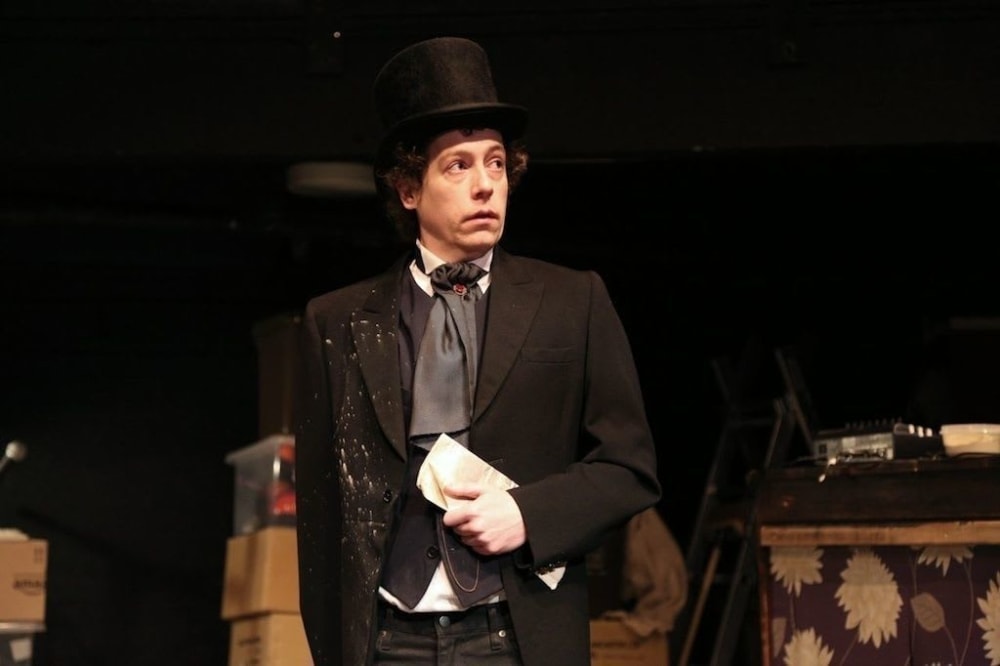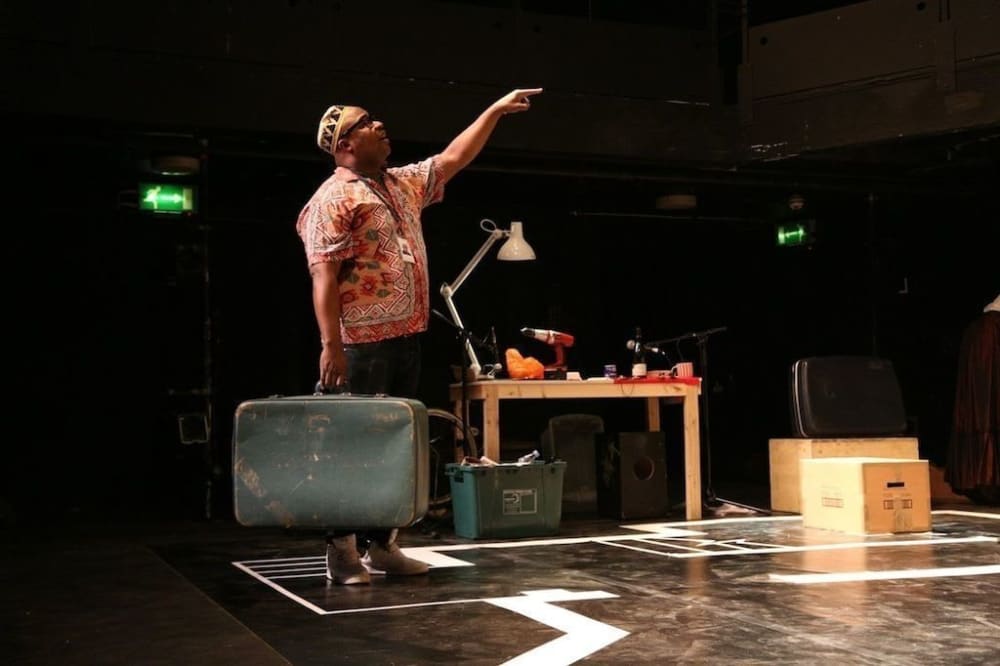 Will Adamsdale's surreal comedy The Victorian in the Wall is a hilarious exploration of relationships.
Our hero Guy, superbly played by Adamsdale, is a writer who is struggling to complete his script for CBeebies and the deadline is immanent. He has lived with his girlfriend Phoebe, the excellent Melanie Wilson, for the past seven years, but they have got into a rut and are drifting apart.
Michael Vale has designed an innovative set, with the stage filled with cardboard boxes and plastic containers, which are used as percussion instruments, and an outline of rooms white-taped to the floor like an estate agent's plan or a giant game of Cluedo, with a hallway filled with imaginary bicycles and an upright piano.
When Phoebe announces that she has to go to Denmark on business, she leaves Guy in charge of the flat including the proposed knock-through of the wall into the living room. Cue the first song that becomes the main theme sung by this talented group of actors.
But Guy is not used to coping with such pressure as letting Rob the builder in, organising the recycling or complaining to the council about a barking dog, and when he discovers a Victorian gentleman complete with period costume holed up in the wall, all hell is let loose.
Matthew Steer is the resplendent, pipe-smoking Mr Elms who collects cigarette cards and has fallen in love with the music hall singer upstairs. But can he help solve Guy's problems as he adjusts to 21st century life?
As if life was not complicated enough, the orphan from Nigeria that Guy has been supporting through donations turns up unannounced, but this is no youngster but an adult, a rumbustious performance from Jason Barnett.
Chris Branch completes this band of buffoons who bring witty musical songs, energetic physical performances and glorious madcap comedy to the stage.
Directed with vigour and pace by Adamsdale and Lyndsey Turner, with an impressive soundscape by Chris Branch, this is a thoroughly enjoyable and absorbing comedy that is a delightfully funny little gem.
Tours to Lakeside Theatre Colchester 24 April, Lighthouse Poole 26-27 April and the Royal Court London 11 May - 8 June.
Reviewer: Robin Strapp