The View Upstairs
Max Vernon
Jack Maple & Brian Zeilinger for Take Two Theatricals and Ken Fakler, with Creative House Productions
Soho Theatre
–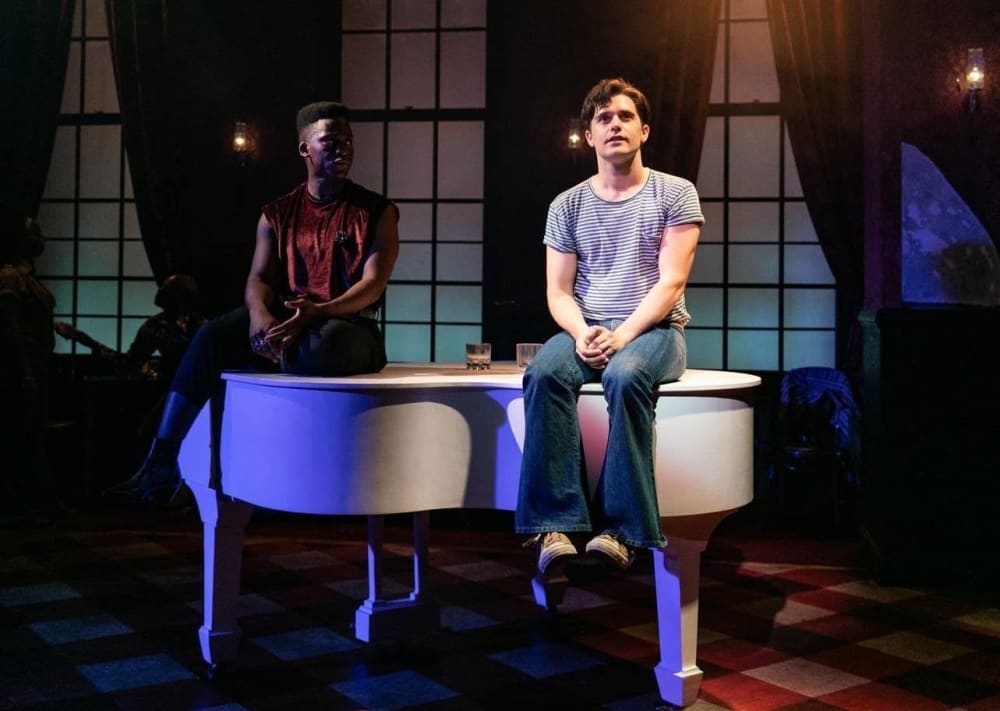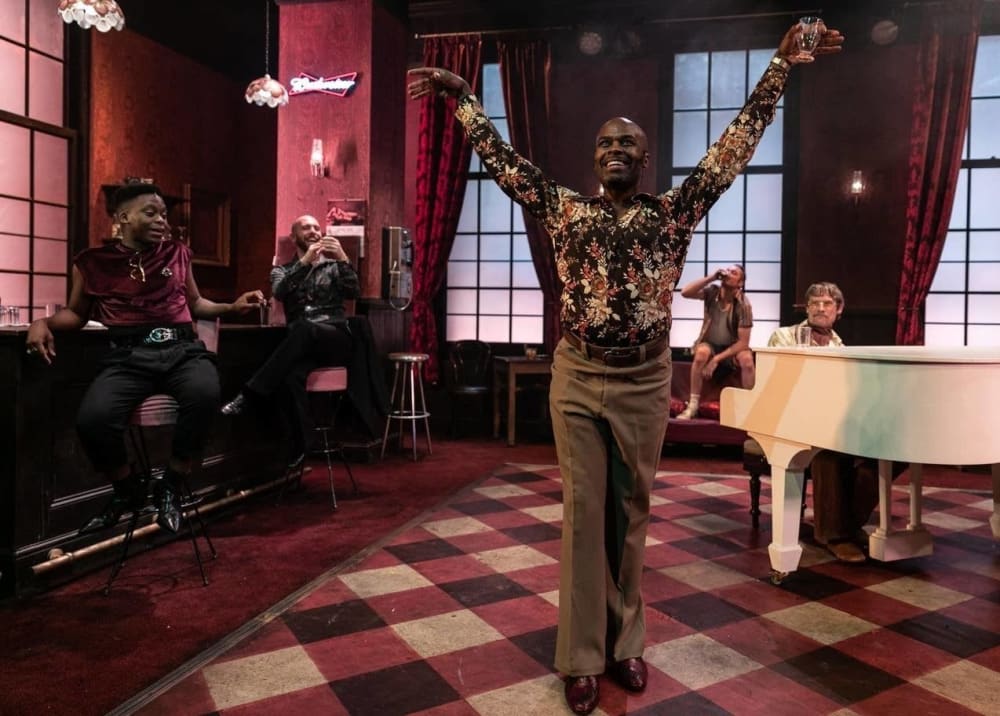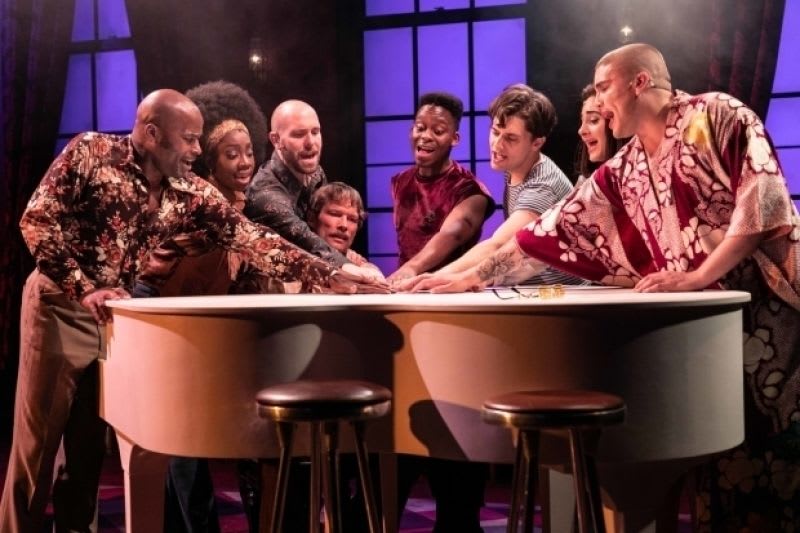 Music, lyrics and book of The View Upstairs are all the work of Max Vernon, his response to learning of the little-remembered arson attack on a New Orleans gay bar that in 1973 killed 32 people, the highest such death toll in US LGBTQ+ history until the Orlando shootings of 2016.
This isn't a documentary account but an imagined creation, albeit inspired by real people who lost their lives as a celebration of them and a reminder of the threat, then and now, posed by homophobia.
The fantasy device of taking a 21st-century gay man back to that time also allows a comparison of situations, a reminder of what has been achieved in gaining LGBTQ+ rights but also of what has been lost and of the many around the world whose lives are still under threat because of their sexuality.
Wesley, a present-day New York fashion designer, returns to his hometown of New Orleans and buys a run-down old building, which he plans to turn into his new shop and studio. He doesn't know its history, that it once housed The Upstairs Lounge, but finds himself suddenly back in 1973 among its clientele, unaware of the time switch.
Proprietress Henri (Carly Mercedes Dyer) runs a place that these men can escape to where, as the first number puts it, they can find "Some Kind of Paradise" and be themselves. There's Freddy, a construction-worker drag queen, former dancer Willie, Buddy who gravitates to the piano and whose wife and kids don't know about this side of his life, clergyman Richard who preaches good works as a way of gaining acceptance, Dale an embittered homeless male prostitute (whom it is hinted may be the arsonist) and Patrick, an attractive young hustler who has never known another life.
They are working men, far from Manhattan fashionistas. Wes remarks it is like being among the Village People (though the cop who comes in isn't one of them, they have to bribe him not to arrest them). Each will get his own number but together there is a strong sense of community, of personal contact in contrast to Wes's reliance on dating apps and the Internet. (Wes finds Patrick attractive but asks the uncomprehending lad to send him a nude photo before going further!)
The plot is certainly clunky. It expects us to accept the impossible and expects to get away with it because it's a musical and almost succeeds because it is full of lively numbers (though the lyrics, which I suspect are intriguing, are often indecipherable) and spirited performances from a first-rate cast.
Modern Wes, driven by money and commercial considerations, technology taking over from feelings, doesn't look good against the earlier generation, but Tyrone Huntley finds enough of a real person in the character to make us like him—you begin to feel Andy Mientus's touching Patrick could be safe with him.
Though this love story which cannot happen is one plot line, there is a strong strand in the support that gentle giant Freddy gets from his mother Inez, beautifully played by Victoria Hamilton-Barritt (though she must have been a very young mother!), while Garry Lee makes him both vulnerable and delightfully outrageous.
Cedric Neal almost steals the show with his camp showbiz style (and a rich voice) while John Partridge as Buddy and Declan Bennett's Dale add plenty of tension.
Jonathan O'Boyle's direction effectively mingles present day with the ghosts in the shadows and the transitions of mood, including Richard's (Joseph Prouse) point-making prayer meeting, but though it disguises the episodic nature of the script it still leaves a feeling that this comparison of today's gay life with that less free but pre-HIV world doesn't deliver as much as it should in its 95 minutes.
Reviewer: Howard Loxton