The Village Bike
Penelope Skinner
Sheffield Theatres
Crucible Studio, Sheffield
–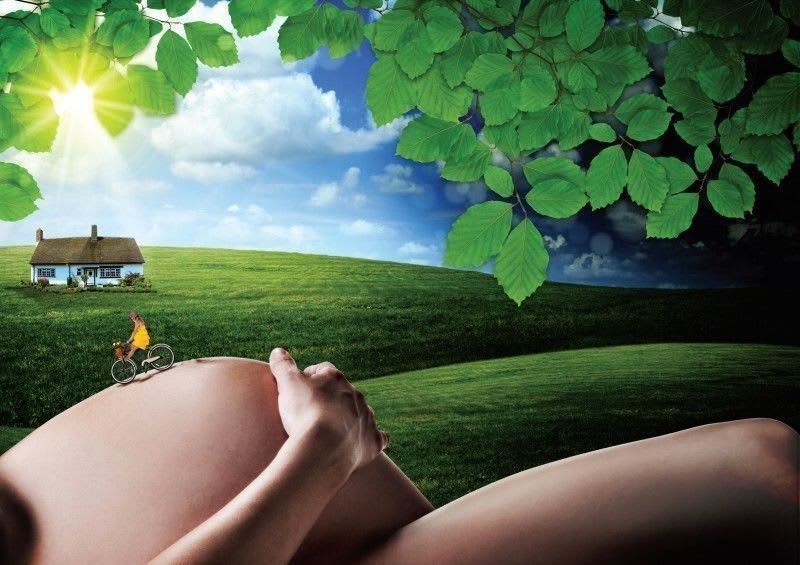 Penelope Skinner is a graduate of the Royal Court Young Writer's Programme and winner of the George Devine Award for most promising playwright in 2011. The Village Bike was first performed at the Royal Court and is now having its first regional showing at the Crucible Studio, Sheffield.
The play is a contemporary comedy of manners in which a reluctantly pregnant young wife becomes a victim of her own irrepressible sexual urges. While the subject matter might be considered appropriate for a TV soap opera, the play is an accomplished piece of theatrical writing with two well-structured acts, farcical situations and in-depth characterisation. The language is complex and colourful, full of double entendres and comic sequences, but also capable of darker effects.
Director Jonathan Humphreys has opted for a traverse setting, which is particularly effective in emphasising the growing alienation of the central couple. Fabrice Serafino's set is convincingly realistic, as it needs to be when the audience is so close, and includes a working kitchen tap and other opportunities for water flow. The bike of the title is seen travelling at speed down country lanes. The considerable amount of sexual activity is also convincingly represented; in 'the best possible taste' but with absolute clarity.
The humour of the first half arises from different attitudes to pregnancy and child rearing. While Becky, played by Amy Cudden, feels that pregnancy has robbed her of her identity, her husband John (Christopher Harper) believes the countryside is he only place for a healthy child to be born, reads the popular manuals on pregnancy, travels miles to get fresh meat from a farm and tries to be understanding about Becky's emotional mood swings. In this he is aided by intrusive neighbour Jenny (beautifully played by Caroline Harper), an expert on pregnancy who apparently idealises child rearing. But, while John decides to make no sexual demands on his wife for the sake of the child, Becky is desperate and seeks satisfaction elsewhere.
The second half, while still maintaining its farcical momentum, becomes a much darker place. David Bark-Jones gives a chilling performance as the manipulative and ultimately loathsome Oliver, ably backed up by Alice Selwyn as his colluding wife. Sean McKenzie, the sad, widowed plumber in his grubby underpants, gets caught up in the prevailing maelstrom and is the one character finally with whom it is possible to empathise. The bike of the title is referred to as 'she' and becomes a metaphor for Becky; ridden hard, broken and discarded.
Reviewer: Velda Harris