The War of the Worlds
Laura Lindow, adapted from the novel by H G Wells
NORTH
Northern Stage, Newcastle
–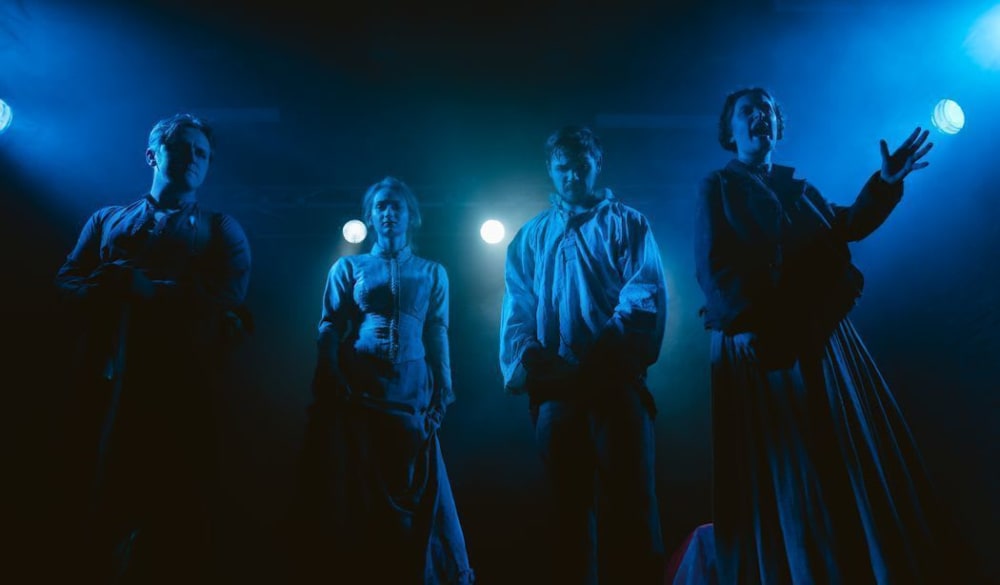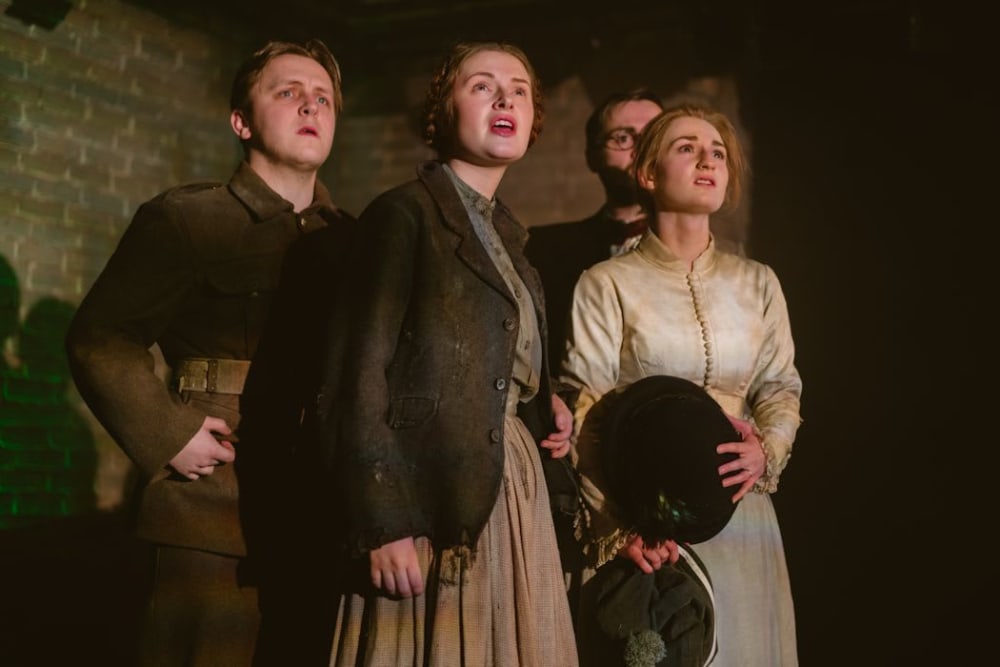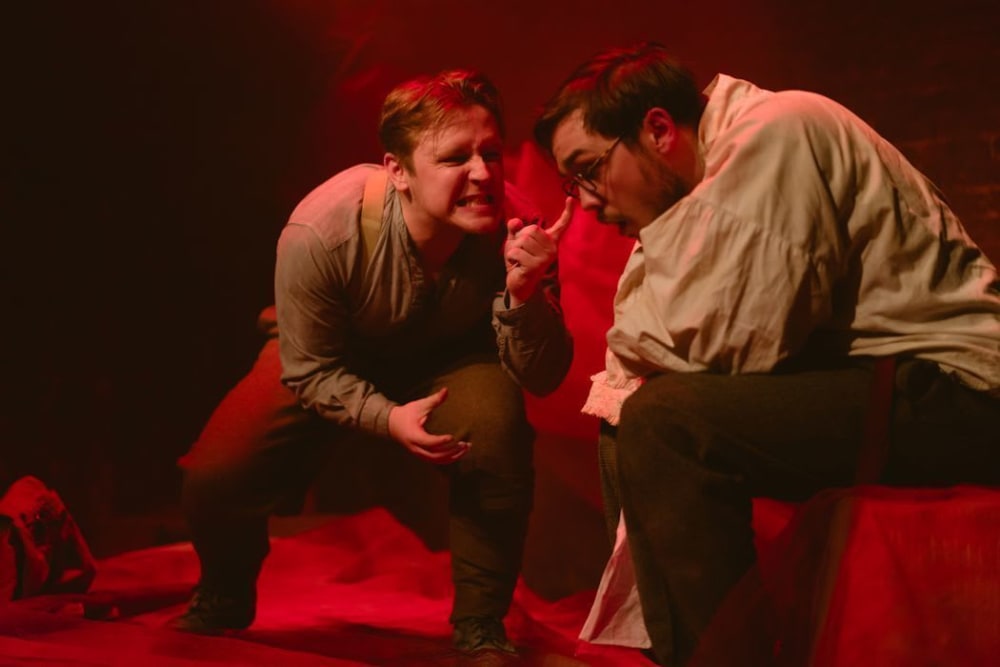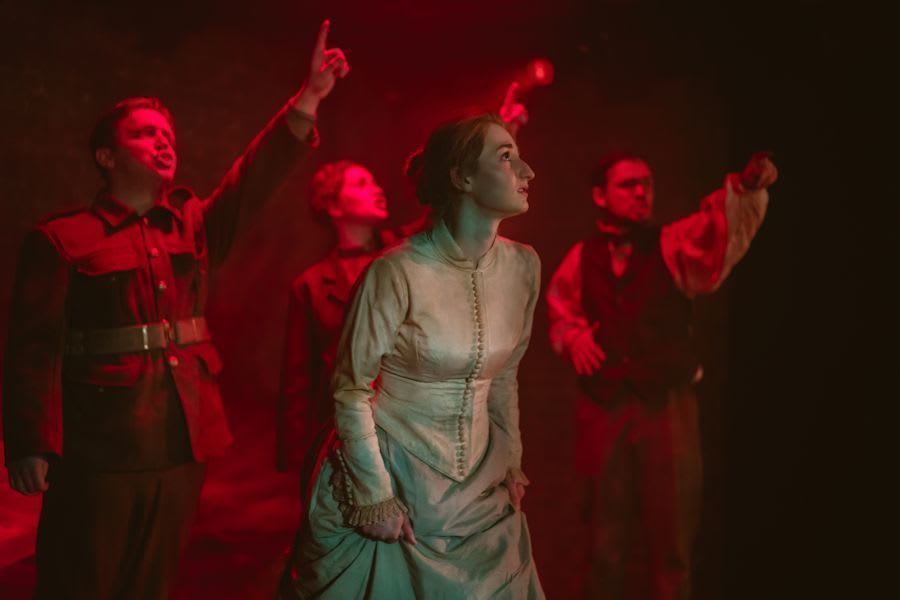 Since its first publication—in magazine instalments in 1897 and in book form in 1898—The War of the Worlds has always been popular and has been adapted for radio (most famously by Orson Welles in 1938), film and television, and then, of course, there was Jeff Wayne's 1978 concept album which became a major hit and subsequently toured arenas in a very high tech concert version.
But theatrical versions? I know of only three until now: a stage adaptation of Wayne's piece at the Dominion Theatre in 2016, which was on a spectacularly large (and expensive) scale, Pip Utton's one-man performance (songs and all) of Wayne's version at the 2008 Edinburgh Fringe and a one-man version of the book (2015) from Uproot Theatre in Chester which played at the Buxton Fringe.
Writer Laura Lindow has gone back to the original novel, relocating it to the North East with Alnmouth replacing Woking as the spot where the Martians first land, the Narrator (here given the name of Philip Ridley) taking his wife to Corbridge instead of Leatherhead, and Newcastle replacing London.
She replaces the single narrator with a group of four—Ridley (Jack Lloyd), his wife Jill (Charlotte Ryder), Boots (Luke Maddison) and Mo (Lauren Waine)—who lived through the invasion and are now ghosts, not just informing but warning us, not only about possible extra-terrestrial invasion but about other threats: total war and gas as a weapon.
Under the meticulous and imaginative direction of Elayce Ismail (RTYDS Associate Director at Northern Stage), this very young cast—they are all in their early twenties—both narrate and act out the story, taking on other characters when necessary, and using, where appropriate, physical theatre techniques and they do it fluently and with seeming ease, which speaks highly of their talent and the director's work with them. And there is a lot of talent here and this piece makes many and varied demands on them, demands which they meet head-on.
They are supported by a chilling soundtrack by Marian Rezai and atmospheric lighting by Richard Flood on a spare but surprisingly versatile set designed by James Pickering.
For some years now Laura Lindow has been building up a fine reputation as a writer in the region (and, indeed, further afield) and this—which is something of a change from her usual work—further adds to it, not only in what she has written but in what she has left out. Transferring a novel to the stage requires the ability to recognise what is absolutely essential and what can be omitted. Wisely she has focused on the internal rather than the external. There is no mention of the events surrounding HMS Thunder Child, which would have been a distraction rather than adding to the piece, but her focus is on the personal.
As a production which is intended to develop emerging talent in the region (for that is what NORTH does), The War of the Worlds succeeds admirably, not only giving valuable experience to the young, emerging actors but also stretching the creative team.
It's almost sold out for the rest of the run, and then it goes off on a regional tour to mainly non-theatrical venues. It is definitely worth the effort to try to get hold of a ticket!
Reviewer: Peter Lathan