The War of the Worlds
Stage adaptation by Laura Lindow of H G Wells's novel
Northern Stage
Stage 3, Northern Stage
–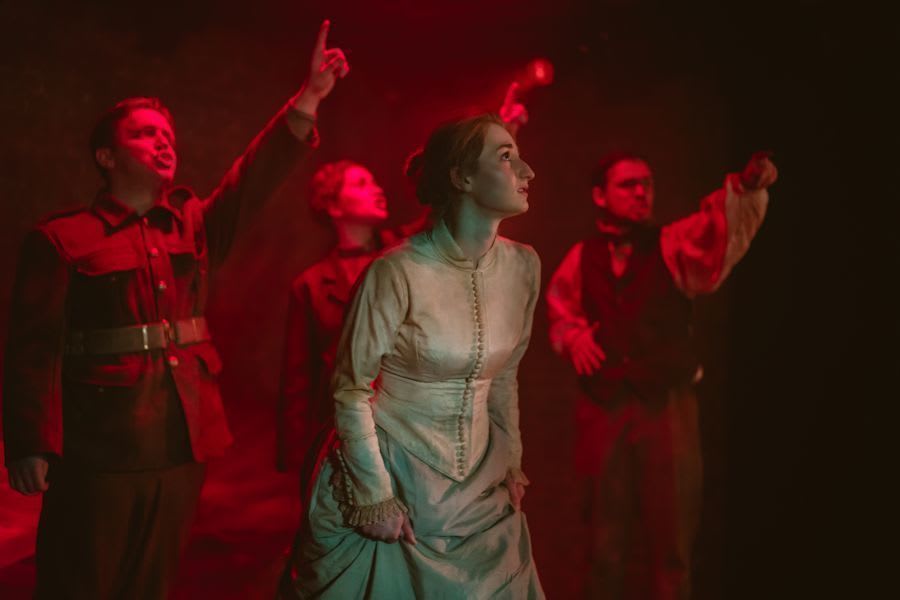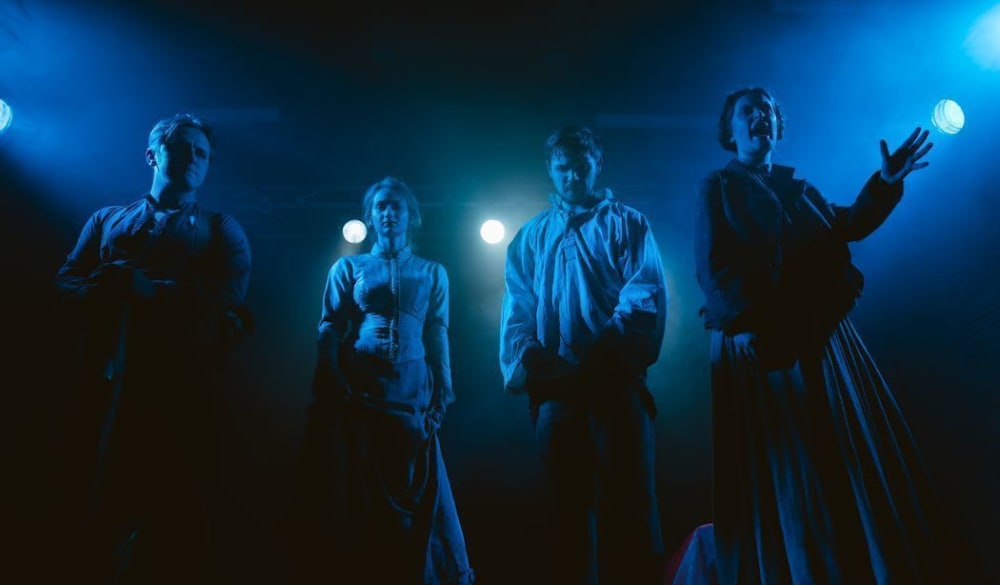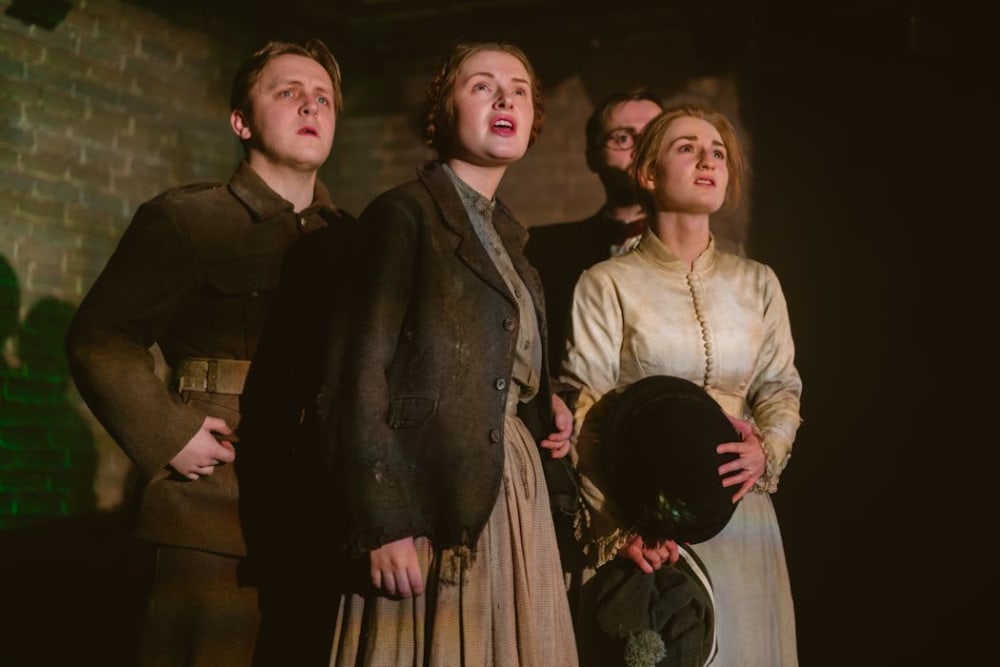 H G Wells's classic 1898 book—the first real sci-fi novel—has been filmed five times, plus there's Jeff Wayne's brilliant 1978 album (which lead to a musical), there's a comic book adaptation and of course Orson Welles's 1938 radio version in the USA which caused panic in the streets with its ultra-realistic realism about the Martian invasion. Oh, and there's a BBC TV series this year.
Enough maybe? It seems not. Laura Lindow's small-scale version for Northern Stage returns for its second run before a regional tour and, as before, Stage 3 is sold out.
It's understandable on two counts. Firstly, Wells's work has a grip on our imagination: a cracking story, tightly and imaginatively told which taps into our subconscious desires to both fear and be fascinated by the coming of advanced beings from another world. Think how many books and films (some appallingly bad) have been spawned from Wells's basic idea. It is the groundrock of the entire science fiction genre.
Secondly, this is a cracking piece of theatre, directed with great flair, pace and imagination by Elayce Ismail, the cast of four whizzing us hi-tempo through its 75 minutes. Not an actual alien to be seen, but Richard Flood's lighting and Mariam Rezaei's sound (the latter with the odd echo of Jeff Wayne) effectively create their presence; there's a true sense of menace and the rear of the basically bare stage is draped with the ubiquitous red weed.
The action has been transferred from Sussex to Tyneside, a relocation policy over-indulged by Northern Stage in recent times and hardly necessary here, though it does raise a wry audience chuckle when one character refers to the industrialised North East as a 'powerhouse'.
Jack Lloyd plays the main protagonist Philip Ridley (the character is never named in the novel) with Charlotte Ryder as his wife Jill. Both they, Lauren Waine (Mo) and Luke Maddison (the soldier Boots) jump in and out of many other roles, a single prop, a mannerism or rapid costume addition making it all seamless. Some scenes are naturalistic, some are stylised.
At times, the lyrical and poetic script gives the sense of a Greek chorus. Visual imagination abounds: the cast hold out a cluster of jostling hats to suggest an excited crowd. At one moment, they all become jumping frogs. Some of the visual invention, with quick cameo scenes snapped in and out of, reminded me the work of Northumberland Theatre Company's director Gilliam Hambleton, And all four actors in turn act as narrator, which is less imposing than the usual convention.
This is highly tuned theatre carrying an audience along with its conviction and its velocity. It is also the theatre of ideas, as its Edwardian sense of optimism in the beneficial powers of technology slowly give way to the knowledge of how technology can also be used against the human race. Wells foresaw the terrible carnage of the First World War and, as the programme notes remind us, he also predicted the atom bomb.
That it is finally Mother Nature rather than human know-how that defeats the Martians is a point well highlighted in Ridley's final speech reminding we humans of the need to live in tune with our planet.
The production comes from Northern Stage's North, an enterprising three-strand programme of work supporting the development of the region's performers and companies. More than a century old The War of the Worlds may be, but its ability to provoke and absorb us remains, as this economy-sized, concentrated and well balanced production of Laura Lindow's compelling script affirms. And what a fine quartet of actors.
Reviewer: Peter Mortimer