The Wasp
Morgan Lloyd Malcolm
Two Shillings and Six Pence Productions in association with Jermyn Street Theatre
Jermyn Street Theatre
–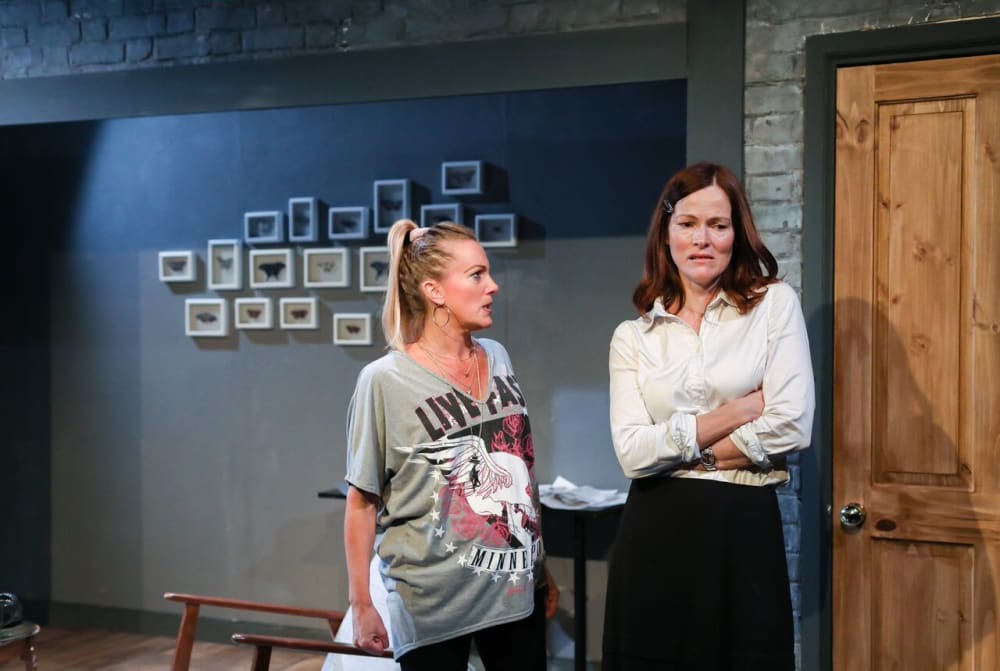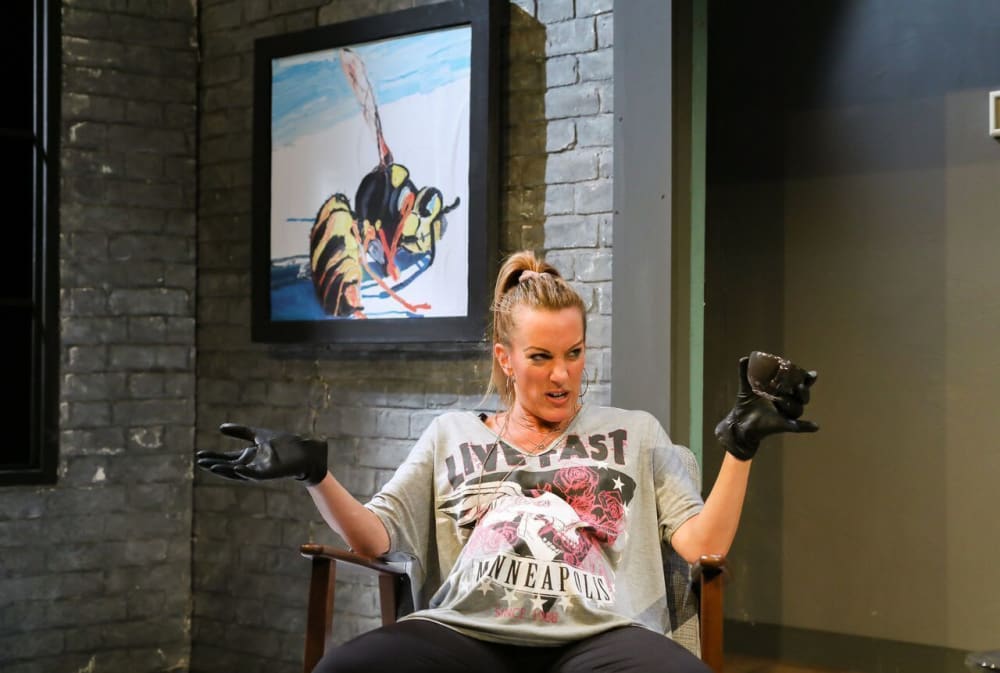 First it was Friends United, then it was Facebook that meant you could track down old acquaintances: former best friends, school chums even former enemies. Why does posh Heather want to catch up with common Carla, a girl she knew at school 20 years ago? It can't be just to chat about old times.
It's only 18 months, not 20 years, since a Hampstead production of this play transferred to the Trafalgar Theatre studio. But it is already back in the West End in another close-up production.
The Wasp is a two-hander that offers a challenge to the actors in its contrasting pair of a lower-class character from an abusive background and a middle-class woman with a comfortable lifestyle. Carla was pregnant when she left school; she's got four kids already and pregnant with another and is working in Morrison's.
Heather has a lovely home a husband in a good job so she doesn't need to work. She seems to have it all but she doesn't have children. They have been trying for several years unsuccessfully: even IVF is not working. These women could not be more different yet at school they started off friends. Why, and what happened to end that?
Morgan Lloyd Malcolm's play gradually reveals both their schooldays background and Heather's reason for contriving this meeting. This is no straightforward exposure but one that keeps offering new surprises as it looks back to bullying and teenage sex and explores the possibilities of surrogacy (Carla reckons she could handle that for the right money), infidelity in marriage, revenge—even murder.
The contrast between upwardly mobile, middle-class and lower-class does run close to caricature but both get the same treatment and while Cara's behaviour may make a middle-class audience feel superior they will find themselves mirrored in Heather's pretension. However this isn't satirical comedy but more like a thriller that has its roots in childhood traumas that have left deep damage.
Lisa Gorgin seems authentically coarse and impulsive as bubble gum popping Carla; Selina Giles is rather less genuine as Heather: but that is also appropriate. This is a woman who is dissembling, though there are times when her real feelings are obvious.
The plot silences Cara for a large chunk of the second act, giving Heather a protracted monologue which director Anna Simpson paces rather slowly, putting great pressure on the actress. It doesn't quite come off, nor does a mime sequence, repetitively dangling a £10,000 bribe and withdrawing it, added at the end of the first act to lead into a cast accomplished scene change that turns Mike Leopold's design for a coffee shop courtyard into a domestic interior.
The play's title, by the way, is a reference to the prize item in Heather's husband's insect collection: the Tarantula Hawk Wasp, a parasitic insect that lays its eggs in the spider's body where they hatch into pupa that devour it. When Cara hears an explanation of its behaviour, she suggest it is process rather like having a baby, for it eats up your innards, but who here is the parasite and who the victim?
Reviewer: Howard Loxton