The Wawel Dragon
A Polish folktale adapted by Nastazja Domaradzka and Phil Willmott
Gods and Monsters Theatre
The Scoop
–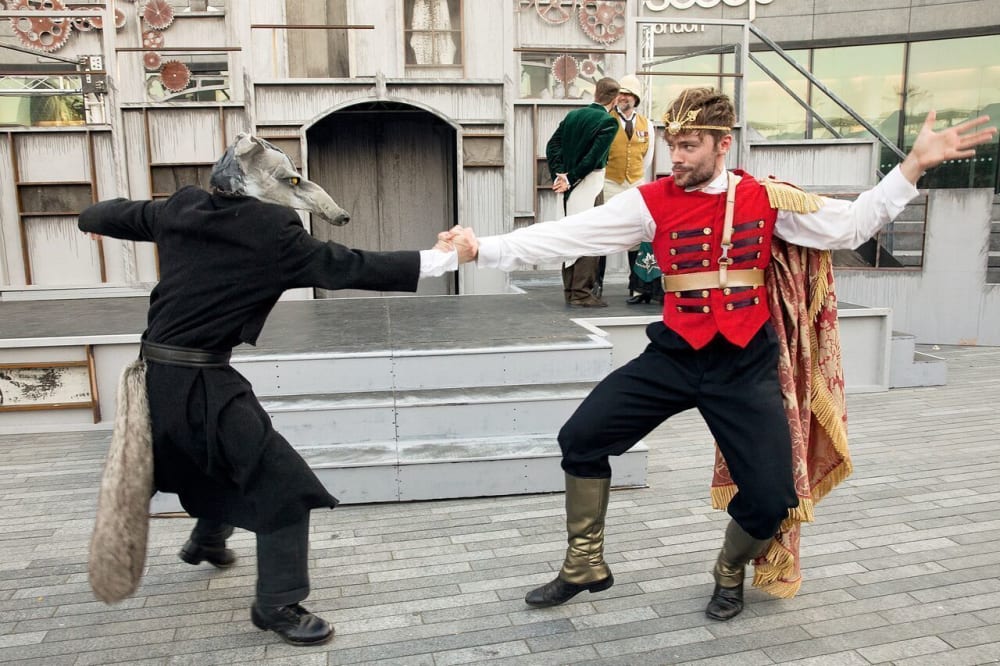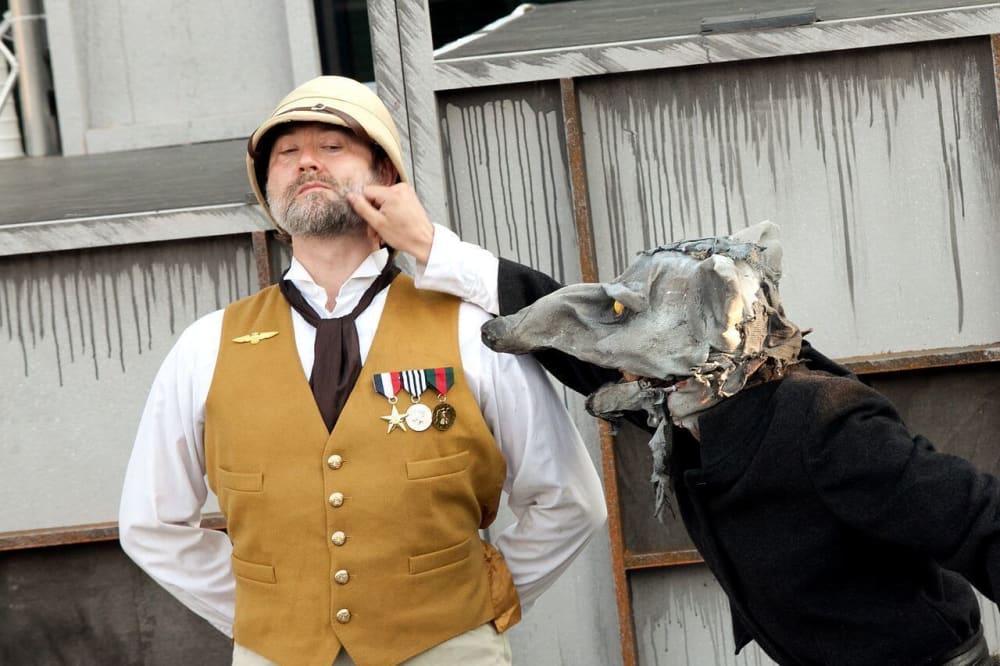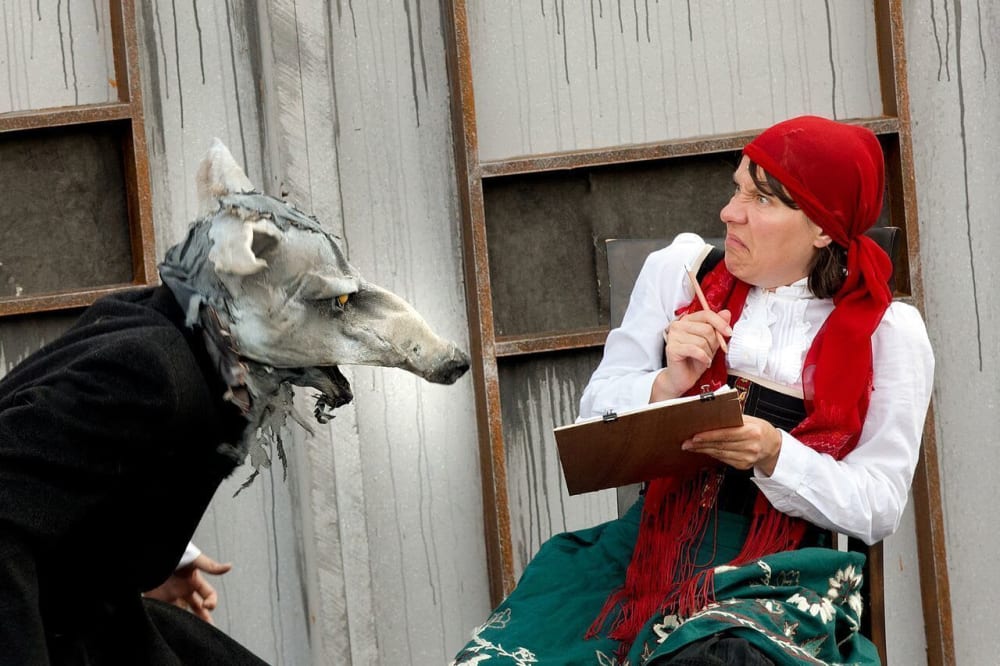 This Polish folk tale will be new to most of its audience. It is delightfully simple and tricked out with lively dances and catchy tunes that MD Theo Holloway has arranged from Polish folksongs.
Of course, there is a fierce looking dragon whose favourite food is little children but it is not too frightening for the little ones. It is well tailored to suit its juvenile audience and its charming story of an egalitarian princess who has to get married and ensure the succession, a prince who falls for a maidservant and the young odd-ball inventor who defeats evil and the enthusiastic performances of its young cast (several of whom are making their professional debuts) will give pleasure to grown-ups too.
Wawel (a real place with a splendid castle) has to find a new ruler. The king died without leaving an heir. His successor is Wanda (Rachel Delooze), a princess with a heart that is frozen. That is her family's genetic inheritance, ever since her great grandfather fell in love with an Ice Queen. If Queen Wanda sneezes on anyone, it freezes them rigid, so flowers are banned from the castle and anywhere near her so that they don't set off her hay fever.
The Queen has to follow royal rules in choosing a husband and her suitors must match traditional requirements, plus being able to bring her her heart's desire—which isn't easy since not even she knows what that is. The Major (Reuven Gershon) and matchmaker Granny Stasia (Angela Laverick) are there to make sure proper protocol is kept to.
Inventor Skuba, the Queen's servant's brother, loves Wanda as soon as he sees her but he's not a prince and has no crown so how is he going to be a suitor? Aran Macrae gives him a personality the young audience can identify with, even if his inventions have imperfections. He makes a mechanical sheep called Sarafina to offer to Queen Wanda. Golden with curly horns, Jasmeen James makes her a robotic delight spouting Eliza's speech exercises from Shaw's Pygmalion and following greetings and compliments with insults as her programs malfunction.
His first rival is Prince Bolek (Alec Porter), a naive innocent who doesn't see himself as royal material. When he sees Skuba's sister Klara (Lizzie Frain), it is her he falls for; they have a lovely duet singing "Is it really love?" but he is there on his father's orders. Tricked by rival confident Prince Savrog (Zac Hamilton) into abiding by convention, he offers Wanda flowers; she sneezes, he is promptly frozen as he kneels before her and has to be carried off frozen rigid, which gets a good laugh.
Savrog might at first seem a potential hero but he and his lupine servant Wolfbane (Steve Graney) are the baddies, they bring the dragon (very effective!). I won't spoil things by going into detail but they are defeated and all ends with appropriate pairings. Though played on the same steampunk set as the evening's adult's show, Crime and Punishment, this is a story in the fairy tale tradition with a happy ending.
Phil Willmott directs with a light touch. This version of the Wawel story is direct and unpretentious and even the momentary threat of rain did not break the involvement of its young audience in its lively action.
The Wawel Dragon plays at 6PM on Wednesdays to Sundays only. Performances are entirely free but those who can afford to are asked to buy a programme and/or make a donation in the collection buckets after the show.
Reviewer: Howard Loxton