The Way Old Friends Do
Ian Hallard
Birmingham Rep, presented by James Seabright in association with Jason Haigh-Ellery and Park Theatre
Park Theatre (Park 200)
–

Listing details and ticket info...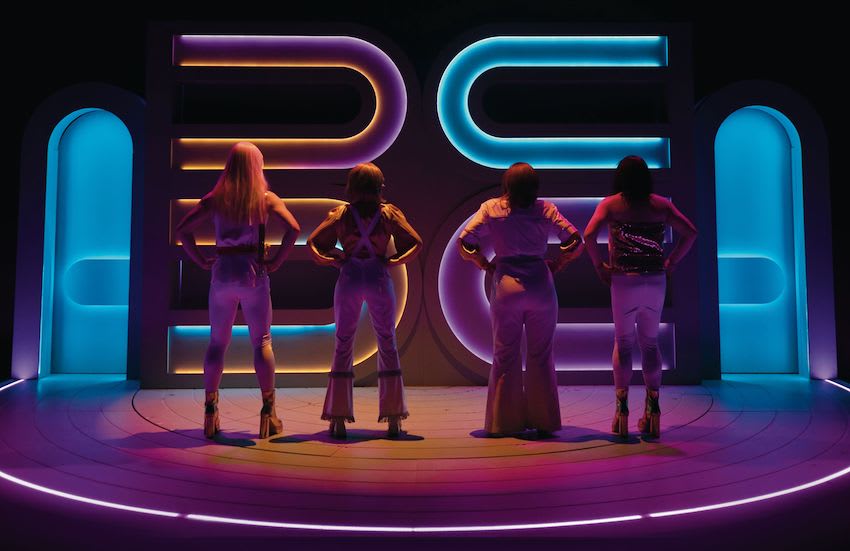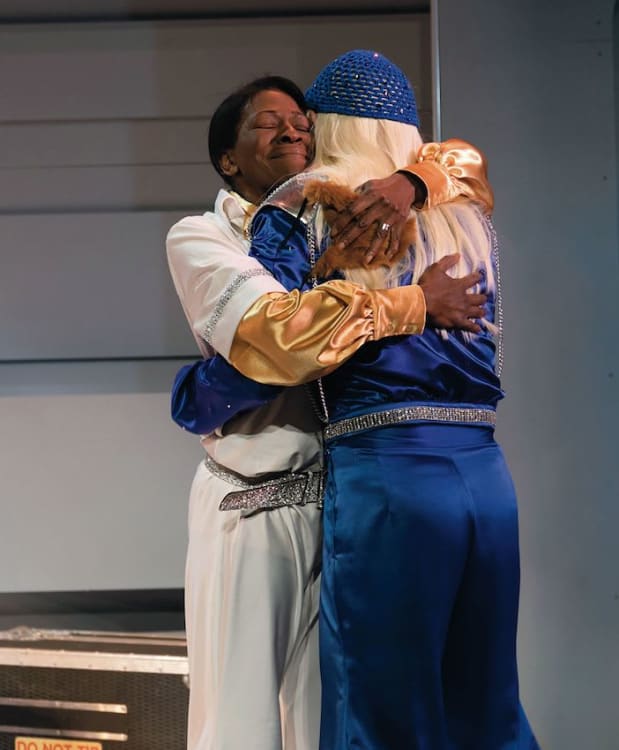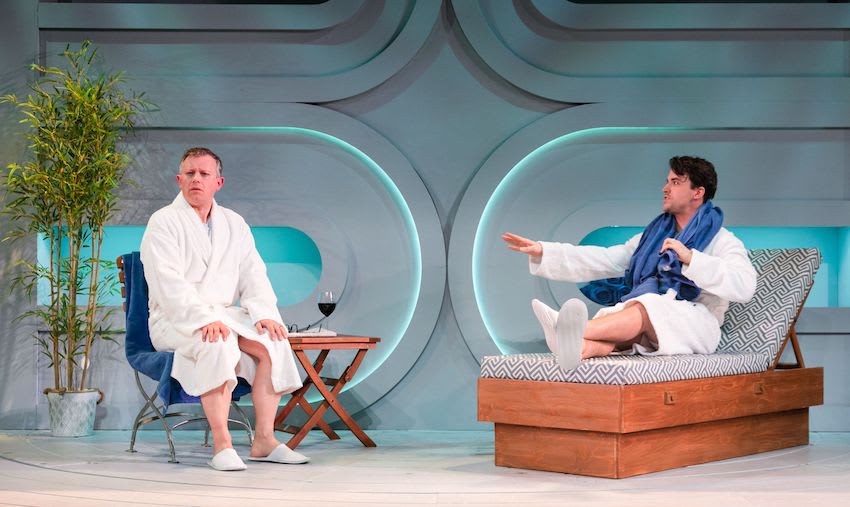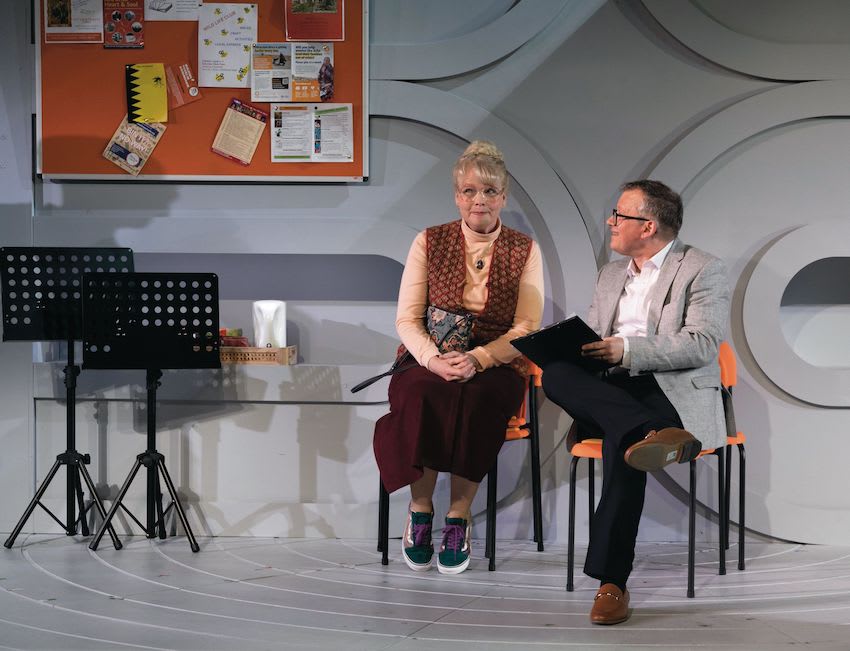 Actor Ian Hallard's debut play as a dramatist takes its title from an ABBA song and ABBA are its inspiration, but you don't have to be an ABBA aficionado to enjoy it, though fans will get an extra fillip from recognising song references and arcane information about the Scandinavian foursome.
Back in the day, schoolboys Edward and Peter came out to each other: Edward about his sexual orientation and Peter confessing that he was an ABBA fan. They got together as friends and had the chutzpah to sing ABBA songs in a school concert. That didn't go down well with their fellow pupils and it put a blot on their friendship. Now, three decades later, they've been accidentally reunited through what Edward claims is his first attempt to use dating app Grindr.
Peter, now a librarian, recently redundant, may consider himself a bisexual but dramatist Ian Hallard plays him as keener on fellers. He is unattached and delightfully Brummie, while James Bradshaw's outrageously camp Edward sounds a bit posher. Edward lives in Henley-in-Arden in a long-term relationship with an older (and richer) man.
When they hear that the partner of Peter's lesbian friend, stage manager Julie, is stuck because an ABBA tribute band booked for the theatre she programmes has cancelled, they offer to solve the problem by becoming the replacement.
It is Edward who has the idea that they could make this special (and have a ball themselves) by cross-gender casting. With Peter and Edward as Agnetha and Frida, they set about finding girls to play Björn and Benny. They only person who turns up to audition is underemployed actress Jodie (Rose Shalloo). When she is nervous, she just can't stop talking, but they cast her and end up recruiting the audition accompanist. She is scatty Scot Mrs Campbell who never changes her wall calendar and so got ready to welcome a visit from her sister that actually happened five years ago. Sara Crowe makes her endearingly hilarious.
Their one-off goes so well that they take it further, especially after Christian (Andrew Horton), a good-looking Aussie photographer, starts helping promote them, though Christian's intentions aren't quite what they first seem. The four of them make a good team with Donna Berlin's stage manager Sally sane and solid Brummagem among all the campery, though. Of course, things do then go wrong or there would be no story.
Mark Gattiss's direction (he's the dramatist's husband, just in case you didn't know) keeps the laughs coming—one of the biggest ones in response to a brief but perfectly timed voice-only appearance by Miriam Margolyes as Peter's Nan.
Disappointingly, we never get to actually see the tribute act in full flow, just a few moments, though snatches of song accompany the smooth flow between scenes as Janet Bird's alphabetical set revolves, the costumes are crazy and the script is full of ABBA info.
Mrs Campbell's favourite phrase seems to be, "it will be such fun," and she is right: it is. It takes a little while to set things up, but once it gets going, the audience have a good time and it feels as though the cast are enjoying it too.
Reviewer: Howard Loxton