The Weir
Conor McPherson
English Touring Theatre and Mercury Theatre, Colchester
Everyman, Cheltenham
–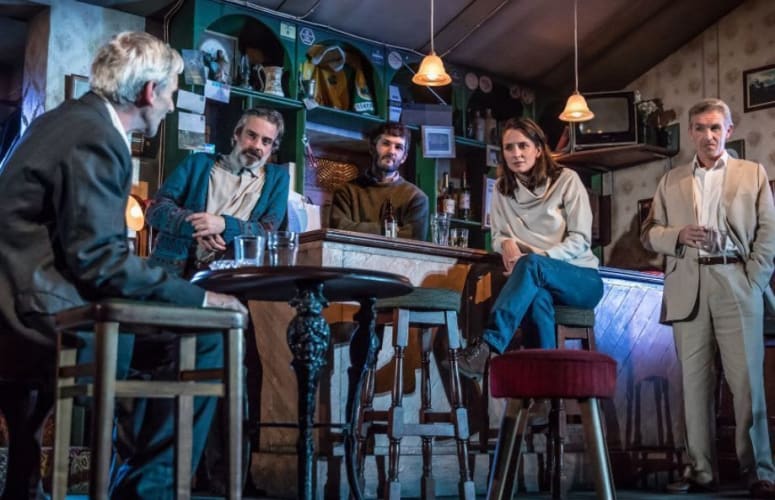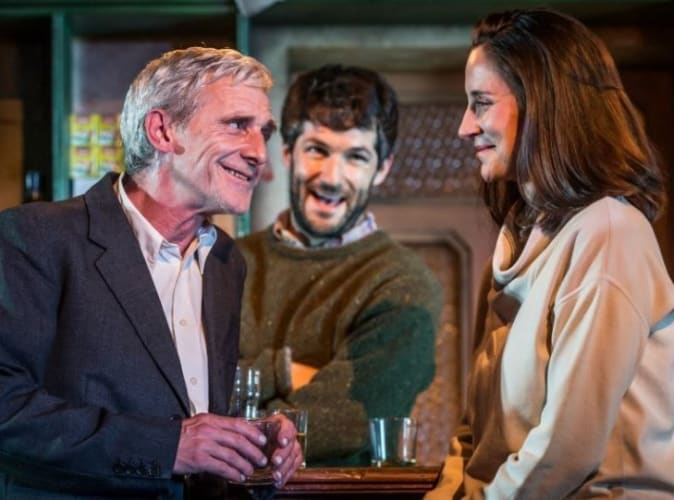 The ladies' loo isn't working, and the only wine available is a left-over Christmas present and comes in a half-pint glass.
The scene is a small pub in rural Ireland, where nothing happens. Unusually, a young female newcomer arrives. Would she not find the area too quiet? You could turn on the radio, one of the locals helpfully advises.
The stage is set. What impact will she have on their lives? As the evening draws on, the regulars tell their stories, supernatural tales of fairies and walking dead, each with a darker undertow.
But hold on a minute. The Weir is not the scene of some ghastly, ghostly murder, but the name of the pub itself, and what flows in abundance is the beer, the whiskey and the craic. It's the sort of place you'd like to be—especially given the great volume of alcohol consumed on stage and the fact that the piece runs for 100 minutes without an interval.
Conor McPherson's magnificent play, once chosen by Guardian critic Michael Billington as one of the greatest 101 of all time, picks up the language, the lilt, the informal banter perfectly to the last hesitant syllable. It's brilliantly funny too, without there being a single joke—the humour coming from the well-meaning but sometimes inappropriate remarks of the characters.
As in Chekhov, as in life, there is no definite ending to all that happens, yet through the stories they have told at least two of the characters confront past events that have haunted them in a real sense, and maybe look forward to some sort of reconciliation.
A terrific piece of theatre deserves and gets performances to match, with Sean Murray outstanding as Jack, who could talk for Ireland, Louis Dempsey as Finbar, the all-grinning local lad made good and doesn't he want everyone to know it, and great support from John O'Dowd, Sam O'Mahony and Natalie Radmall-Quirke.
Reviewer: Colin Davison