The Well & Badly Loved
Ben Webb
Risking Enchantment
Oval House
–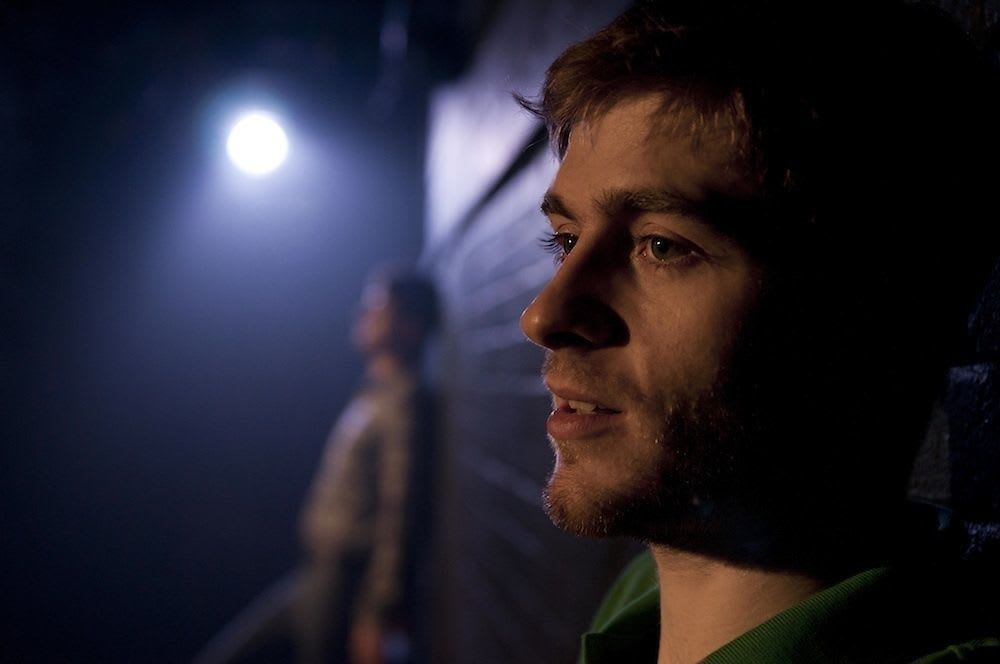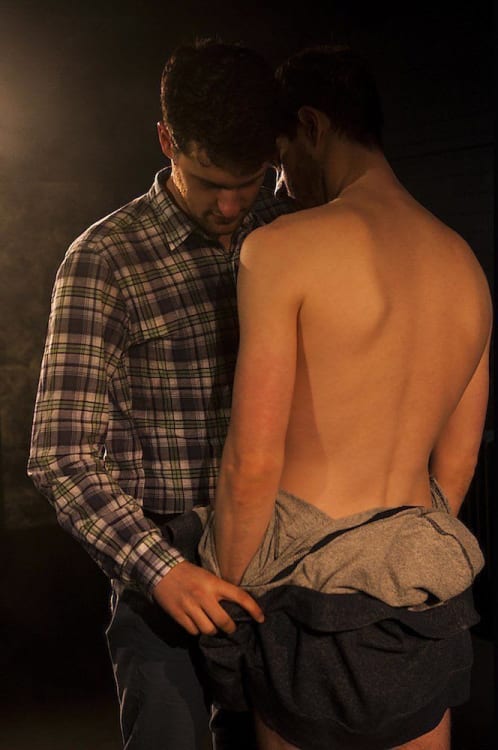 Anyone who has ever loved and lost will connect with this gay meditation on an affair that has ended despite its sometimes mawkish awkwardness. It is a strange mixture of a Song of Songs poesie, carnal crudities and banal references to Nandos and Waitrose, though these have their place in anchoring things in reality.
Despite it's very simple staging in the Oval House upstairs black box, heavily misted, it is a very ambitious show that combines monologue, movement that verges on dance and carefully chosen music and sound effects cued, like the changes of lighting, by a click of the performer's fingers. The problem is it is just a bit too self-consciously tricksy. It even starts by pretending that you haven't come to a play at all but to a poetry recital where after being welcomed and asked to turn off your mobile phones the host makes several attempts to start a poem before collapsing in a panic attack.
Dean Hart's heartbroken, hand-wringing Tom, nursing the memory of still-loved Matt, frequently slips into a slightly queeny tone with insecure articulation that matches the character's neediness but it does not match the richness of the expressions he uses, speaking of "the wound of lack of love", or telling us "I have scrubbed my heart and hung it out to dry". This guy is no wimp: at one point he runs a punishing circular race that goes on so long it tests even the audience's endurance.
This is both a celebration of love remembered and a lamentation for love lost, full of memories of moments with a man who "was nothing very special but ... magic to me." Tom enigmatically calls it "a story written in terror to be deciphered by old men," but it is not just his story there is Matt too. Matt confides details of some of his "inexplicable acts of desire, tells Tom as he leaves him "I loved you as long as I could." James Murfitt gives him a strength that matches Tom's image of "I am the shadow you were the light." This is a man who acknowledges the transience of love while Tom dreams "If you could bear to touch me again."
As director Ben Webb doesn't allow his text sufficient room for his writing to flower, He is much more successful in the powerful physical imagery, though that too has moments of feeling very self-conscious. Towards the end, a third character is introduced, Johnny (Jonny Liron) possibly involved in both their lives who goes through the process of discovering his own body, rather like the creature created by Dr Frankenstein, but there are stronger images too. Most striking a sequence when Matt parts from Tom who grasps his ankle and is dragged behind as Matt attempts to leave.
Uneven and at times over-extended this is often touchingly accurate in its understanding of both the transience of love and the permanence of longing.
Reviewer: Howard Loxton