The Widowing of Mrs Holroyd
D H Lawrence
Orange Tree Theatre
–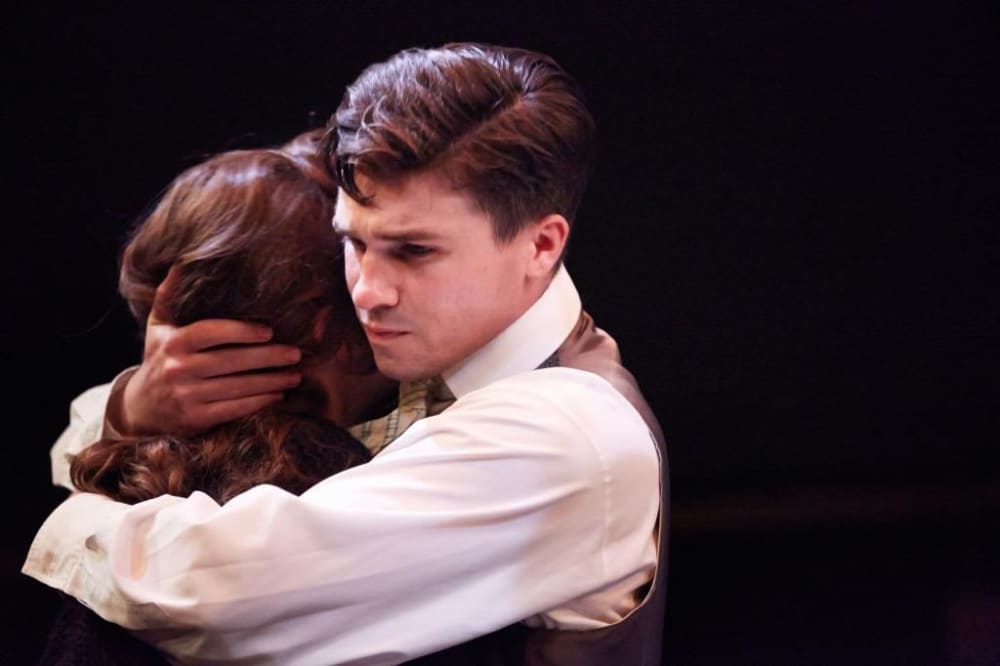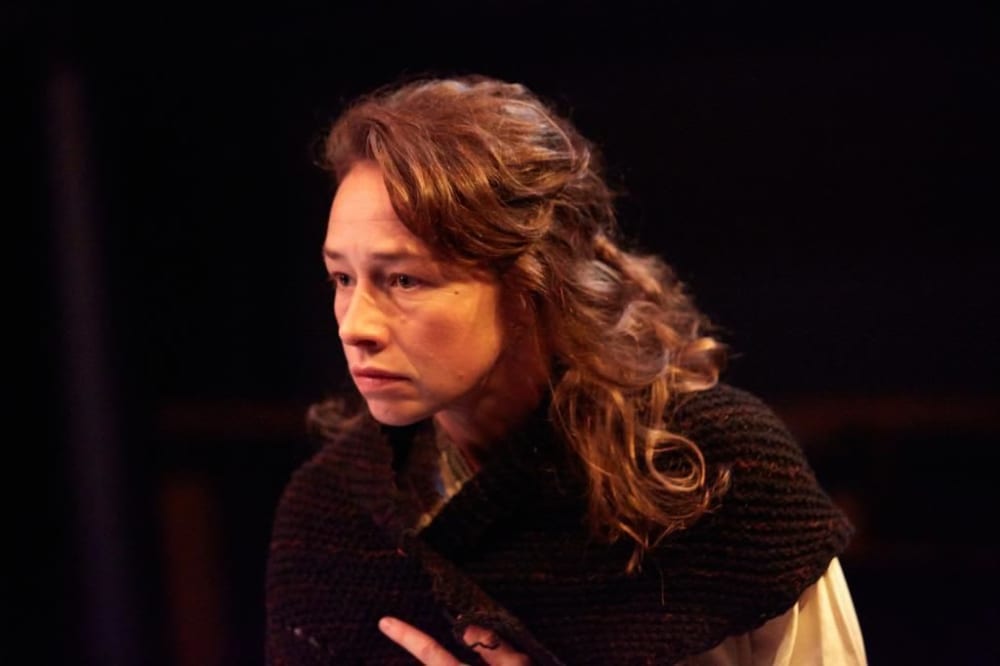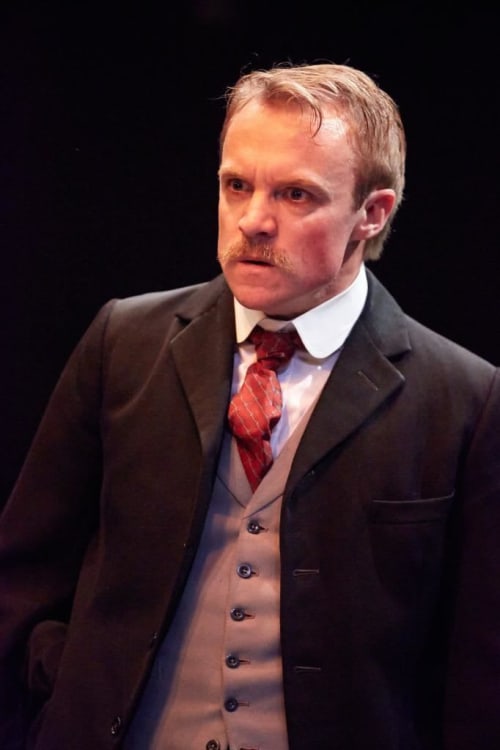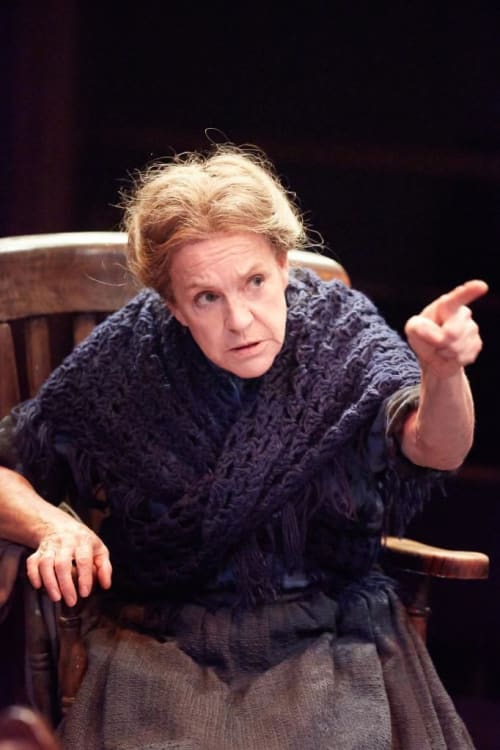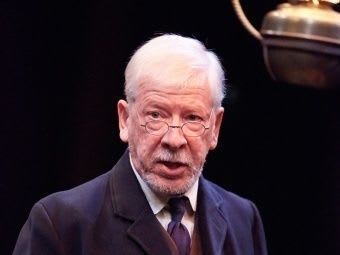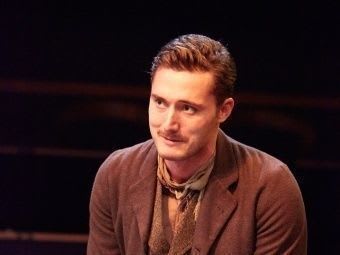 This was Lawrence's first play, written before his novels. It was published in 1914 but had to wait until 1920 for an amateur production with a Stage Society production directed by Esmé Percy in 1926. This and the Biblical David (another Stage Society production the following year which was badly received) were his only plays to be put on in his lifetime and he saw neither.
It was not until a television adaption of this play by Ken Taylor in 1958 and Peter Gill's 1968 trilogy of Royal Court productions of A Collier's Friday Night, The Daughter in Law and this play that Lawrence's skill as a dramatist was generally recognised. This is a very welcome revival and Paul Miller's production, his first as the Orange Tree's artistic director, is poignant and passionate with some excellent performances.
Set in the Nottingham-Derbyshire coalfields, where Lawrence grew up, it centres on the marriage of grammar school educated Lizzie Holroyd to miner husband Charles, a marriage she rushed into to get out of the situation she was in. Then she was attracted by his good looks and "muscles". Now 32, with two children to care for, she can't stand his violence and drunkenness, though she dutifully runs a good home.
A young 27-year-old electrician from the mine called Blackmore has, meanwhile, become devoted to her and, when she admits her frustration, proposes an elopement to Spain, taking the children with them. Jordan Mifsúd as Blackmore is warm and gentle as well as good-looking. Who wouldn't escape with him, especially if stuck with Gyuri Sarossy's abusive, violent Charles Holroyd?
Sorossy not only gives a totally convincing performance of a man roaring and befuddled in his cups but at the same time hints at the sexual attraction, even charm, that first might have attracted Lizzie and the hurt that his wife's contempt has inflicted on him. He also gives the most convincingly sustained performance of a corpse that I can remember.
Lizzie Holroyd is both a gift to an actress and a challenge. From her first entrance, laden with washing, Ellie Piercy has the audience on her side as she presents the harassed wife and mother, a little on edge when her children return to find her with Blackmore bringing reports of her husband at the pub with women from Nottingham in fancy bonnets made of paper, women who soon turn up as unwelcome tipsy visitors (played a little grotesquely, the way that she and her children see them, by Heather Johnson and Maggie O'Brien).
But Piercy doesn't make Lizzie an angel. There is a glimpse of the attraction that she feels to young Blackmore, despite her own efforts to ignore it, plenty of the pride with which Lawrence endows her and enough of her sense of her own self-righteous superiority to see what drives easy-going Holroyd off to the pub. It is a layered performance and, if it doesn't yet quite rise to the tragic dimensions of the play's final scene, that may come as the play runs in.
With David Whitworth as a mine manager and Jamie Satterthwaite as another miner also contributing very real performances and the contribution of Will Devey and Olive Bown, the youngsters playing the Holroyd children (roles shared by Joel Davison and Jasmine Procter-Tarabanov) this feels like the real life on which Lawrence was drawing.
Miller's production makes the most of the way in which Lawrence tells his story as much through action as through words, through contact or lack of it, not least in the play's culmination: the gentle washing of Holroyd's coal dust covered body, with a beautiful performance from Polly Hemingway as his mother, while Lizzie struggles with what she sees as her own guilt, and not just at wishing the death of her husband.
Simon Daw provides the barest of settings: a quarry-tiled floor, the simplest of furniture and an oil lamp hanging overhead, subtly lit by John Harris and with colour provided in a patterned pull-over and the tarty attire of Holroyd's disreputable lady friends. Scene changes are effected as though part of daily chores with a haunting horn-dominated score by Terry Davies sustaining the mood.
Although the plot is about love, if it is love, and duty, the colliery background comes through the play strongly. While grandmother Holroyd mourns yet another son lost to the pit, her husband stays in bed, unmoved by his death.
When what has been a naturalistic slice-of-life play assumes ritualistic dimensions, the play now takes on even greater significance than Lawrence could have imagined as a symbol of the sacrifice not just of miners but also of a whole industry. Here, in the Derbyshire/Nottingham coalfield, some of the last new pits were opened in the 1960s.
Here, many men went on working during the year-long strike of the 1980s while pickets battled with battalions of police drafted in by the Thatcher government. It didn't save them from later closures. What would Lawrence have made of the dismantling of an industry and the world he grew up in?
Reviewer: Howard Loxton