The Wind in the Willows
Kenneth Grahame adapted by Alan Bennett
West Yorkshire Playhouse
Quarry Theatre, Leeds
–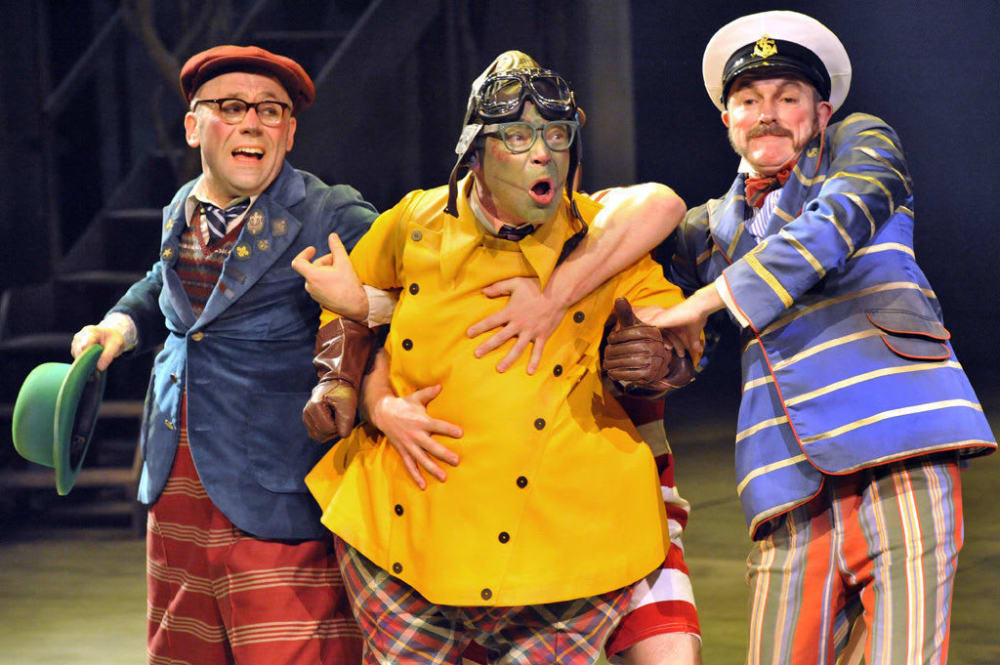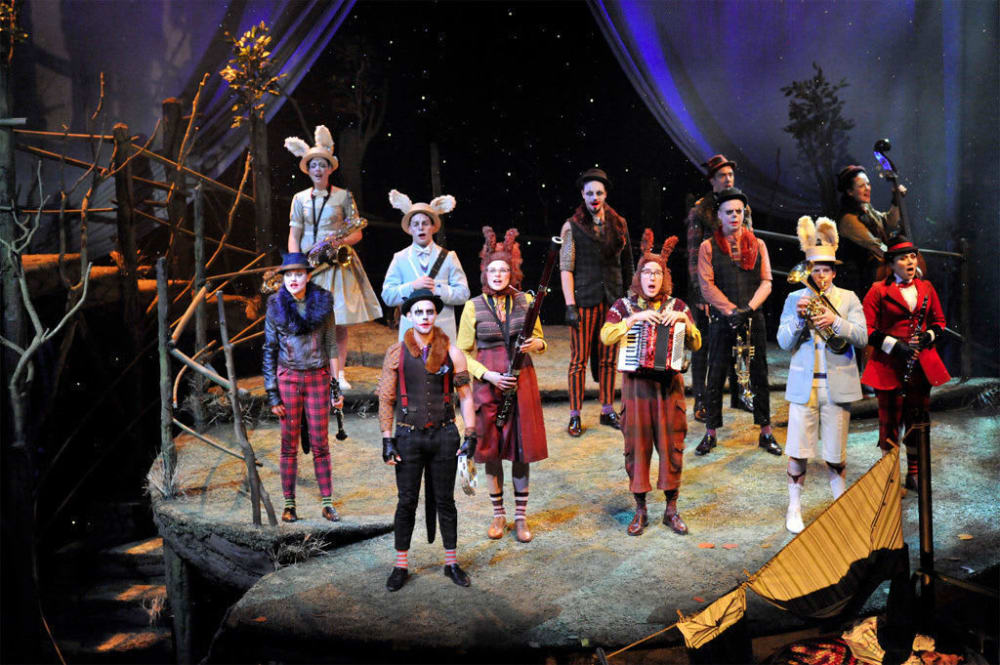 So here it is happy Christmas, season of déjà vu. West Yorkshire Playhouse gives us Alan Bennett's adaptation of The Wind in the Willows, directed, as a few years ago, by Ian Brown.
The script is charming, expectedly funny and witty. It celebrates some of the joys of bachelorhood and of the English countryside before the advent of global warming, chemical pollution, myxomatosis and badger gassing.
Bennett and the production also try hard to overcome the rancid class prejudice of Kenneth Grahame's original text. Here weasels and stoats are healthy, talented, funny and attractive... as well as being evil, thieving, kidnapping psychopaths, or, as the story would have it—members of the working class.
Everyone knows the story and Bennett retells it well if, at two and a half hours, a little over-exhaustively. But kids will love the pace, the animals (especially Albert the Horse) and the overall spectacle. For adults there is a well-worked, often subtle script with sight gags, business and spiky little digs at this that and the other. On press night we had a full house and no walk-outs or tears.
All of human life—well, nearly all—can be found here, exemplified by the creatures of the riverside and the Wild Wood. Ratty, Mole and Badger each have a delightful home—I could happily spend the winter festival in any one of them.
The foci of Toad's obsessions, caravan, car, train, are lovely to behold. The set is a pleasingly simple revolve with, quite a break for the Playhouse, water represented by light rather than... water. (For years we have suffered from water on the stage and actors splashing about in it.) Enough.
On stage are sixteen adult actors and a handful of young ones. The whole cast gives a pleasing example of ensemble acting. Wardrobe is colourful and well tailored. Indications of species—a tail here, fluffy ears there, and a lot of face-paint—work well. And although the sound is surprisingly same-old-same-old for the great Mic Poole, Chris Davey's lighting design compensates. Cut it short; the overall production leaves little to be desired.
The whole is bound by strong narrative and an exuberant display of talent as characters take to strings, woodwind, brass, percussion and song. At this length, perhaps a no-no for the preschoolers, but a yes-yes for slightly older kids, especially if you want to give them a taste of the magic of theatre without boring yourself silly.
Reviewer: Ray Brown